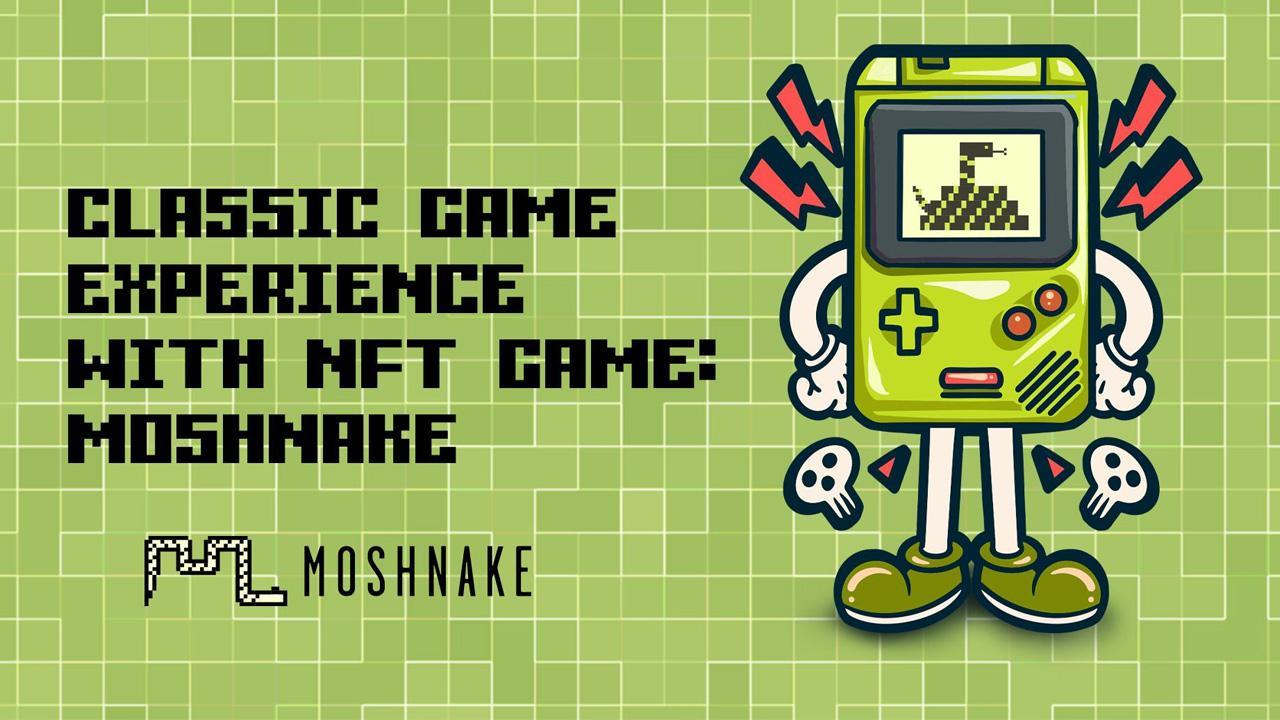 The NFT craze has only begun as more decentralized platforms like Moshnake (MSH) are adopting it as a means of asset ownership. NFTs have simply become one of the preferred means of exchange in cryptocurrency.
Due to several factors, like the growth of decentralized finance, the NFT sector is now experiencing a tremendous boost in popularity and general acceptance. More people are trying to own this digital content as an investment.
Most games, especially decentralized games, have devised ways of adopting valuable collectibles like NFTs into their systems to secure the platform's assets digitally.
With Web3 gaming platforms, players can recoup their money by selling collectibles once they're through with it. Each platform member is an NFT holder and carries a part of the community as their own. 
This article will discuss Moshnake and other projects like Avalanche and Cosmos that can help you own NFTs.

What is Moshnake (MSH)?
Moshnake (MSH) is an NFT-based platform built to make you an NFT owner. It is a P2E game that runs on the BNB Smart Chain—inspired by one of our most beloved phone games, the snake game.
Players must maneuver their NFT, a snake, to feed on eggs and special treats lying around while trying to fight off other snakes. The game can be played alone or in groups.
Moshnake (MSH) offers four types of NFTs; mamba, viper, krait, and cobra. These NFTs can be sold later with all the value it has earned playing the game. Players can earn it when they start playing in the PVE or PVP mode, but to play, you have to purchase an NFT.
Its token ecosystem consists of two structures: a governance token (Moshnake token) and an in-game currency token (Venom token). This two-token structure prevents people from trying to own fake NFTs.
All NFTs can be purchased using a Metamask wallet. Moshnake (MSH) will supply 120 million Moshnake (MSH) tokens during the presale, so ensure you take advantage of it.
Avalanche - Making waves in the Crypto market
Avalanche (AVAX) is an eco-friendly programmable platform on which developers can build decentralized applications, smart contracts, and custom blockchains. It is also used for paying network fees and securing blockchain through staking.
The Avalanche (AVAX) blockchain has become popular for its low cost, environmental friendliness, scalable technology, security, and speed. It can handle as many as 4,500 transactions per second.
Avalanche (AVAX) has also extended its partnership to NFT-based projects with the potential of expanding the network's capabilities. These projects, mostly games, can now build bridges on the Avalanche (AVAX) network.
According to developers, the Avalanche (AVAX) network is primed for gaming. Using cutting-edge technology, nodes can be used to earn the right to mint AVAX by staking tokens to support the ecosystem.
Cosmos - The Popular Platform
Cosmos (ATOM) is a decentralized blockchain network built on a Byzantine Fault-Tolerant consensus engine. It is the first public Proof-of-Stake blockchain with an ever-expanding ecosystem of interoperable blockchains and services.
Apps and services in the Cosmos (ATOM) network can connect and communicate through the inter-blockchain communication (IBC) protocol.
The Cosmos (ATOM) network has 262 apps and over $61 billion of assets under its management due to its high level of interoperability and low fees. Platforms are now calling it the best place to hold digital assets and manage accounts.
Using Gravity DEX, network users can swap digital assets from all over the interchain seamlessly. With plans for expansion Cosmos (ATOM) might soon become the biggest NFT host on the internet.
Many cryptocurrencies are adopting NFTs into their systems to secure and build wealth. More people can now own digital assets and prove their ownership without fear. Join the NFT trend and own digital assets by purchasing Moshnake (MSH).
To find out more about Moshnake (MSH), visit the links below:
Website: https://moshnake.io
Telegram: https://t.me/MoshnakeOfficial
Twitter: https://twitter.com/moshnakeToken