In the world of sports, Mr. Vinod Dugar stands as a visionary determined to reshape the Indian footballing landscape. As the Co-Promoter of RDB Group and the Honorary Consul of the Republic of Malawi in Kolkata, he has embarked on an extraordinary journey by establishing Inter Kashi Football Club, breathing new life into Indian sports.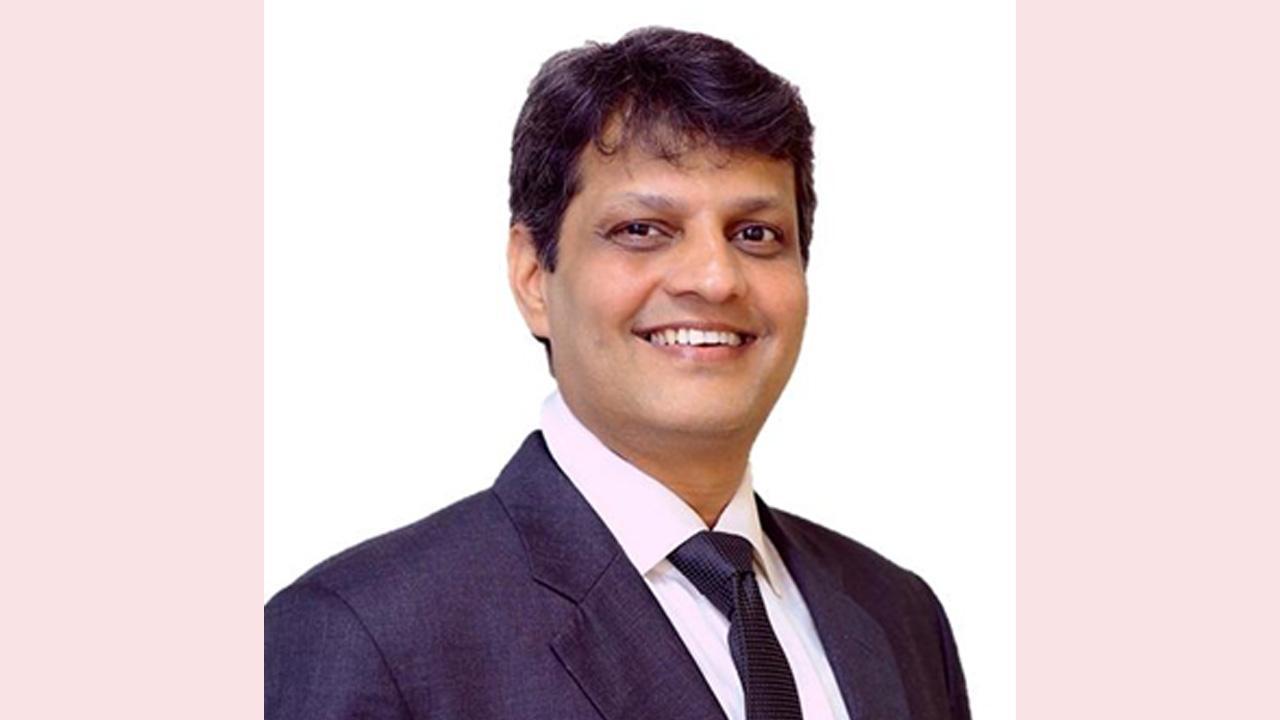 Mr. Dugar
With unwavering determination, Mr. Vinod Dugar leads a remarkable charge, steering a venture that promises to nurture raw talent at its core. Inter Kashi Football Club (Inter Kashi FC) is more than just a football club; it's a commitment, a promise, and a vision. As the first National-Level Football Club in Uttar Pradesh, it carries significant responsibilities.
ADVERTISEMENT
Under the guidance of Mr. Dugar, Inter Kashi FC's journey encompasses the development of world-class infrastructure, strategic global collaborations, and substantial investments, all aimed at creating a thriving football ecosystem. His vision extends to providing opportunities for aspiring players and ensuring top- class facilities for grassroots programs, with a long-term goal of elevating the sport's overall quality.
Mr. Dugar's vision for Inter Kashi FC goes beyond the pursuit of success on the field; it's about nurturing and incubating new and young talent. He firmly believes that by developing grassroots talent in football, they can not only create stars for the future but also enhance the quality of life for the youth, improving their overall health and career prospects.
Through a ground-breaking collaboration with Atletico de Madrid, Inter Kashi FC offers its players access to world-class training facilities and expertise, raising their game to international standards. This visionary approach establishes Inter Kashi FC as a hub for talent development in India.
Being the first National-Level Football Club in Uttar Pradesh, Inter Kashi FC faces substantial responsibilities, but Mr. Dugar welcomes them as opportunities. Their journey involves constructing world-class infrastructure, fostering global partnerships, and making strategic investments to create a thriving football ecosystem. Collaborations with Atletico de Madrid and Inter
Escaldes open doors to international tournaments and coaching, catapulting Inter Kashi onto the global stage.
In a nation where cricket takes center stage, Mr. Dugar's inclination toward football shines a spotlight on the sport. "India's passion for football is undeniable. With its inclusivity and surging popularity, exemplified by India's ascent into the Top 100 FIFA rankings, football became an irresistible choice," Mr. Dugar stated. When the opportunity arose through AIFF, he recognized its significance and couldn't resist.
Inter Kashi FC's ambition extends to building a highly competitive squad capable of excelling at the highest level. They have scouted talent not only from grassroots but also internationally, creating a melting pot of diverse abilities. Collaborations with top coaches and the implementation of sports science ensure that players not only win matches but also realize their full potential.
Looking ahead, Mr. Dugar envisions Inter Kashi's participation in this year's I league - Premier 2 tournament and the establishment of Grassroot Football Academies across Uttar Pradesh in partnership with Atletico de Madrid, known as Atletico de Bharat. They aspire to produce the country's best footballing talents within a tentative five-year timeline, marking a lasting legacy in the state and the nation's footballing history.
But Mr. Dugar's contributions to Indian sports don't stop at football. Through Avimukta Sports, he aims to revolutionize the sporting landscape further. "We want the youth of India and more particularly Uttar Pradesh to consider football as a career option. We at Avimukta are not limiting ourselves to football but also in the coming days shall focus on Beach Soccer, Futsal, amongst other sports," Mr. Dugar affirmed.
"We truly believe that sports have the capacity alone to not only improve the quality of life for our youth by providing a viable career option but also through enhancing overall physical and mental health. We shall be working closely with the Government of Uttar Pradesh, The Uttar Pradesh Football Sangh, Uttar Pradesh Olympic Association, amongst others, to achieve our aims," he added.
Beyond sports, Mr. Dugar is dedicated to creating a positive impact on society. He focuses on education, healthcare, and community development through institutions like Kusum Devi Sunderlal Dugar Jain Dental College and Hospital,
Stem World School, and The Aryans School, ensuring that education reaches marginalized sections of society.
As Inter Kashi continues to evolve, Mr. Dugar's goals remain clear – to strengthen the club's position as a league leader, push boundaries, and strive for excellence. The journey ahead promises to transform the football landscape in Uttar Pradesh and across India, leaving an indelible mark on the hearts of football lovers.
"Exciting news! Mid-day is now on WhatsApp Channels

Subscribe today by clicking the link and stay updated with the latest news!"
Click here!