A good book is fuel for your brain, and these authors have proved to us that they drive some mind-blowing brain fuel. Our lovely list also includes an author who wrote "Knots" a beautiful bestseller. Want to know more about them? Read ahead.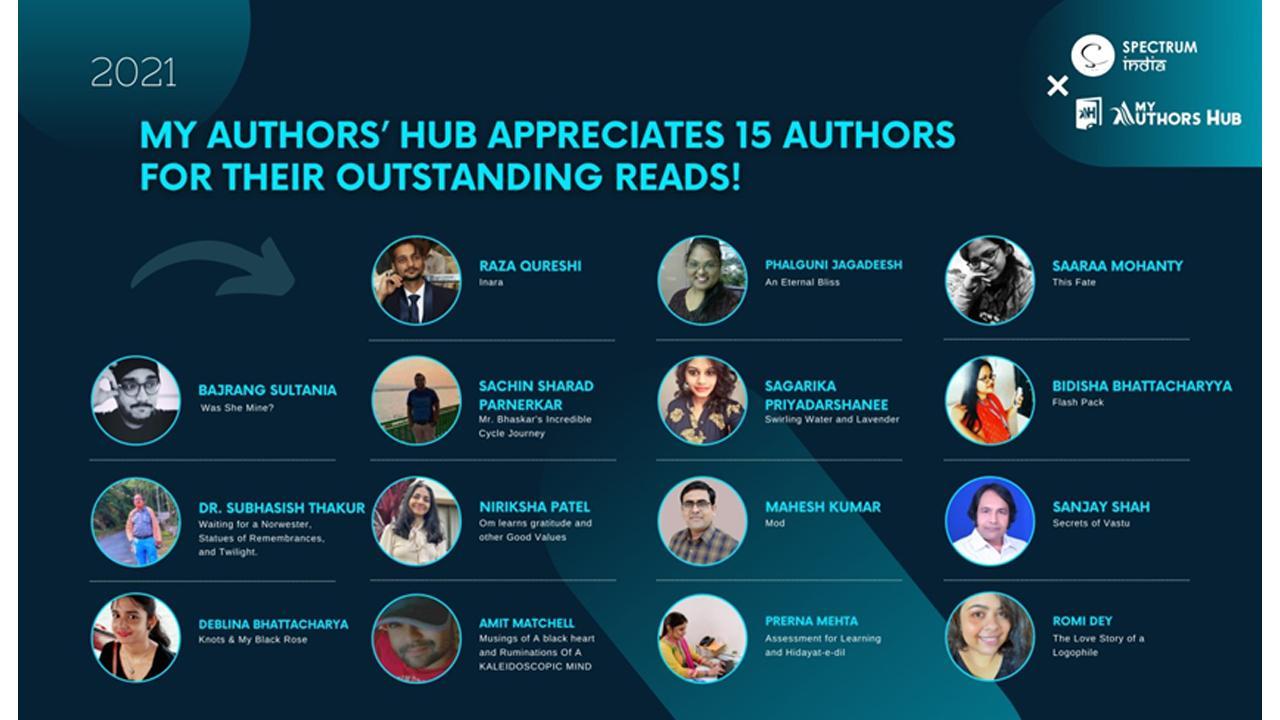 15 Authors
Reading Sanjay's Shah book Secrets of Vaastu will make you an expert at Vaastu!
Sanjay Shah is well versed with everything Vaastu and has written a book about it. Apart from that, he is a judge and a graduate. 
Reading Dr. Subhasish Thakur's books and poems will reduce all your stress! 
Dr. Subhasish Thakur is a Cardiac Physician who has been writing phenomenal poems since his childhood days. He wrote Twilight during his days in medical school. It got published in the SUNDAY edition of the TELEGRAPH (Kolkata) in 1985. WAITING FOR A NORWESTER is his first book. It is a collection of poems written over the last decade. STATUES OF REMEMBRANCES was published a few months later and covers a substantial period of his life and is alive with the memories of childhood & adolescence.  
Reading Prerna Mehta's Hidayat-E-Dil will evoke some deep emotions in your soul!
Prerna Mehta is a teacher, an unrestrained writer, and a motivational speaker. According to her, there is a reason behind everyone who clings to us. She believes that you have an emotional connection with them which you should continue and conclude beautifully. Check out her other book Assessment for Learning too.
Reading Sachin Sharad Parnerkar's book Mr.Bhaskar's Incredible cycle journey, a travelogue will inspire and encourage you and will keep you gripped till the very end!
Sachin Sharad Parnerkar is an IT professional. He is enthusiastic about articulating his experiences into articles and poems. He loves sports adventures, traveling, exploring new cuisines, and cycling.
Reading Saaraa Mohanty's Is This Fate! - will take you on a journey with Saira. She is on her mission to find her long-lost unrequited true love. 
Saaraa Mohanty belongs to the field of Chemical Engineering. However, she enjoys writing and is balancing her career and passion well.
Reading Bidisha Bhattacharyya's Flash Pack will allow you to feel different emotions at once and will appeal to your mind.
Bidisha Bhattacharyya is pursuing her BA English Honours in the city of joy - Kolkata. Just like her city, she is full of joy and has a very positive mindset. She thoroughly enjoys writing.
Reading Mahesh Kumar's MOD will keep you gripped till the very end. It is a super interesting light read.
Mahesh Kumar is a school teacher at Kendriya Vidyalaya Sangathan and loves reading and writing.
Reading Sagarika Priyadarshanee's book Swirling Water and Lavender might make you emotional. Swirling Water and Lavender is a collection of poems, poetry, quotes, paragraphs, articles, and open letters related to love, life, depression, heartbreak, loneliness, memories. 
Sagarika Priyadarshanee is from Rourkela, Odisha. She shares a deep connection with writing.
Reading Phalguni Jagadeesh's books will invoke happiness in your heart, with her wholesome books ready to capture your soul.
Phalguni Jagadeesh is an award-winning author who strives to create a positive impact in the field of Literature.
Reading Amit Matchell's book Musings of a Black Heart will take you on a journey from light to darkness, and back to light but drenched in darkness. Poems depict stories, one only needs to read them with heart.
Amit Matchell is just a daydreamer with massive dreams trying to find his place in the history books. He considers himself a student of life.
Reading Niriksha Patel's book Om learns gratitude and other Good Values will make you realize that God has given you the power to make all your desires come true. Learn with OM about some of these powers. 
Niriksha believes that everyone is born with a true life purpose. Her true life purpose is writing.
Reading Romi Dey's The Love Story of A Logophile will truly touch your heart.
Romi is a design and writing enthusiast. She is a traveller by passion and has a keen interest in animals, spirituality, psychology, and meditation. 
Reading Raza Qureshi's Inaara will ignite a light within you and fill your heart with warmth with some heart-warming Shayari's!
Raza Qureshi is an IT professional who loves to express his feelings and thoughts through the combination of technique and words.
Reading Deblina Bhattacharya's Knots and My Black Rose will help you get through the rough phases of your life
Deblina Bhattacharya is a Firm Advocate of Mental Health. She's a professional daydreamer and is currently studying English Literature. 
Reading Bajrang Sultania's Was She Mine will warm your heart and help you understand relationships better with some fun and sarcasm.
Bajrang Sultania firmly believes that the English language is not a barrier, even if you are just good at expressing emotions. By the way, Cliché is a bit jealous of him, as he never writes any! 
My Authors Hub, in collaboration with Spectrum India, wishes to highlight the authors of the country who have revolutionized the thought process and ideas involved when writing a book, all the while deeply motivating budding writers in the direction of getting their own book published some day.

Which outstanding book are you picking up today? Let us know!