The brand's goal is to develop products infused with a blend of hero ingredients proven via research to be extremely efficient and effective for all skin types.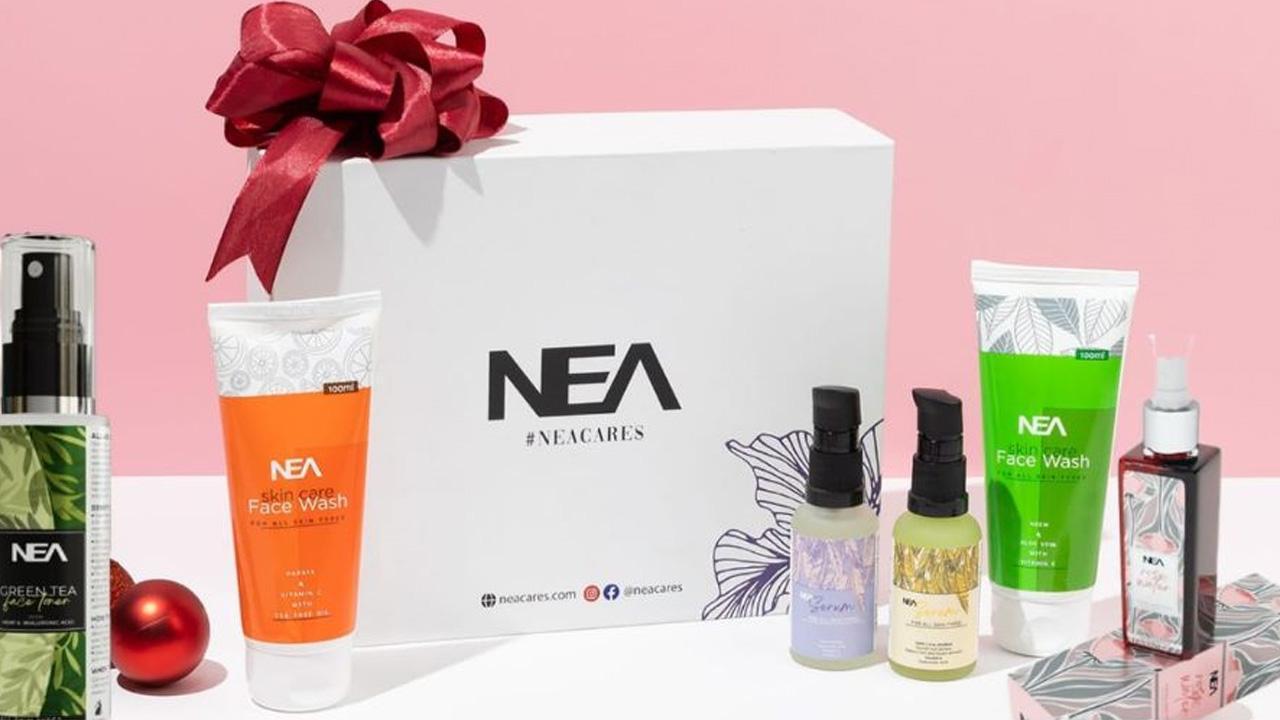 What is NEA Neacares?
NEA Neacares is a natural health and beauty brand that provides products for different skin types. The brand's goal is to create suitable and effective products that are vegan, cruelty-free, and free of parabens, SLS, and toxins. Due to its spectacular quality and luxurious packaging, the brand has won over countless customers. It has been a top seller on e-commerce sites like Flipkart for over five years. NEA Neacares can be found widely on Flipkart, Nykaa, Myntra, Amazon, and Minis on Swiggy, among other online stores. 
The brand's excellent products and services have made it extremely popular and helped it win numerous prestigious awards, including the International Business Awards 2022 for most trusted beauty and personal care brand in Delhi NCR, among others.
Apoorv & Akarshak, the men behind the brand 
NEA Neacares is the most well-known beauty and personal care brand in Delhi-NCR and was founded by Akarshak and Apoorv Singhal. Akarshak holds a B-tech, whereas Apoorv holds a master's degree in business administration. While launching the brand, the complementary skillsets of both founders proved beneficial. They both put in a lot of effort for more than 7 years as online retailers, rising to the top of the health and personal care industry. Apoorv and Akarshak hope to establish NEA Neacares as a household name by working tirelessly and producing top-notch products.
Vision Mission and Beliefs 
The brand's goal is to develop products infused with a blend of hero ingredients proven via research to be extremely efficient and effective for all skin types. The brand is also strongly anchored in nature, which is a quality equally appreciated by its founders and customers. As a result, it aspires to eliminate the toxic waste produced by the companies that dominate the Asian Beauty Market. NEA Neacares believes that the beauty industry requires products that are not only effective but also long-lasting, so it creates cruelty-free, toxins-free, SLS-free, and paraben-free products that are also suitable in the long run.
Products and USPs
NEA Neacares, a health and personal care brand, offers research-backed formulations that contain multiple sets of beneficial ingredients, vitamins, and nutrition, enhancing the effectiveness of the products. The brand provides nature-based products that are suitable for long-term use without causing any harm to the skin. NEA Neacares understands people's personal needs and desires to find something suitable yet luxurious. As a result, the brand provides its products with a contemporary luxurious look, elevating the sophistication of skincare rituals.
NEA Neacares also gives back to society through its one-of-a-kind approach of donating menstrual kits to underprivileged women and girls in areas where there is little awareness of the issue and menstruation gets mishandled.
The brand offers a wide range of products, including serums, face washes, moisturisers, and much more. Its customers' favourites include the NEA Vitamin C, Vitamin E, Hyaluronic Acid, Niacinamide Face Serum, the NEA Face Moisturizer Day Gel Cream with SPF50 Sunscreen Hyaluronic Acid, Cucumber & Aloe, the NEA daily routine gift set for skin glow, and a variety of other products. Check out its extensive range of products for your skin's requirements right away!