No Bone for Dental Implants Stunning Dentistry New Delhi has the Solution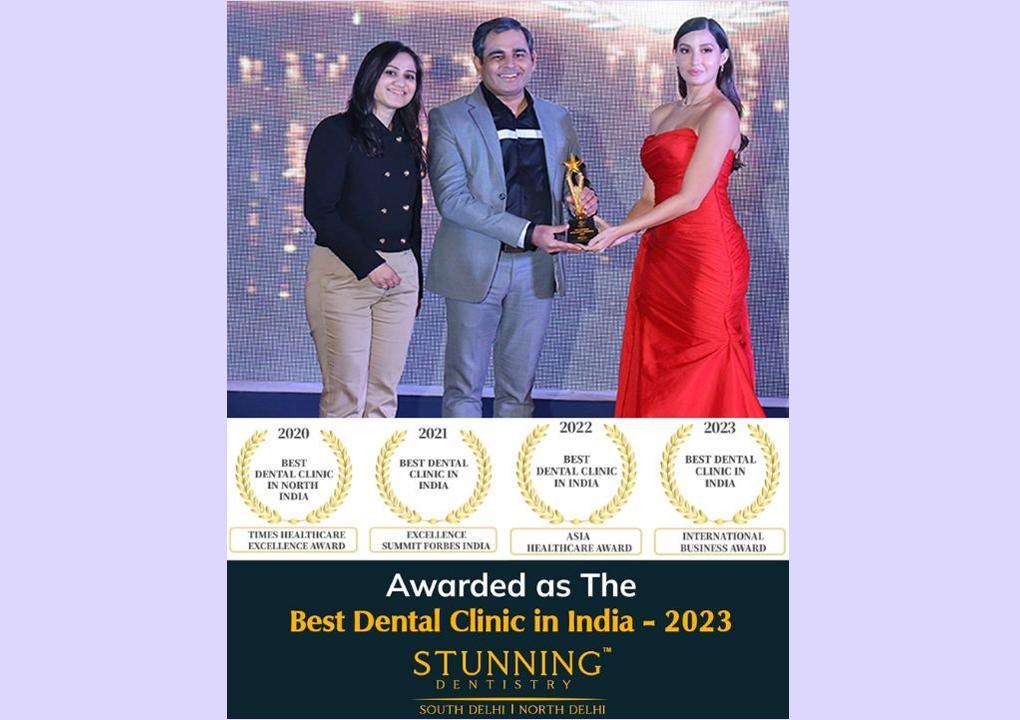 Dr Priyank Sethi
Stunning Dentistry, which is renowned for its dedication to innovation and patient-centered care, is poised to revolutionize dental implantology with Zygomatic Dental Implants. Patients with less or no jaw bone structure can now receive zygomatic dental implants thanks to this ground-breaking implant technique, which offers an efficient remedy for those who were previously disqualified.
ADVERTISEMENT
Dental implants have long been hailed as the best option for replacing missing teeth, but people with insufficient upper jaw bone volume have had to overcome significant obstacles. A revolutionary method that revolutionizes implant dentistry is the use of zygomatic dental implants.
Zygomatic implants are placed strategically in the zygoma, as opposed to conventional dental implants, which are anchored in the jawbone. This approach makes use of the patient's own bone structure, doing away with the need for laborious procedures like bone grafting and sinus lift procedures. Patients who have experienced severe bone resorption or loss can now benefit from having stable and useful teeth to eat & smile with.
The internationally acclaimed team of oral surgeons and implantologists at Stunning Dentistry, led by renowned dentist Dr. Priyank Sethi in New Delhi, excel at completing successful zygomatic dental implant procedures in less than 2 hours. Their expertise, combined with cutting-edge techniques, ensures precise implant placement and long-term success for patients.
The process begins with a comprehensive evaluation of the mouth, including detailed 3D imaging and diagnostics using intra oral scanner and 3D imaging technology such as CBCT, to assess the patient's zygomatic bone structure and suitability for zygomatic implants. Utilizing 3D digital planning tools, Stunning Dentistry's team precisely plans the implant placement in CT Scans first, taking into account each patient's unique anatomy and specific needs.
During the surgery, the zygomatic implants are carefully inserted into the zygoma, securely anchoring them in place using 3D surgical guides with precision that is curated from in the house dental laboratory. This innovative approach eliminates the need for additional bone augmentation procedures, reducing treatment time and minimizing patient discomfort. What makes it even more special is that the procedure is done under Local-Anesthesia which ensures minimal operative risks and reduces treatment costs drastically. Once the zygomatic implants are successfully placed, customized implant prosthetic teeth are securely screwed in after careful follow-ups and assessments, making sure the patients start eating perfectly the very next day.
Dr. Priyank Sethi expresses his enthusiasm for the transformative potential of zygomatic dental implants, stating, "Zygomatic dental implants open up new possibilities for patients with limited bone structure, providing them the opportunity to enjoy the benefits of permanent teeth. This technique restores their confidence and improves their quality of life. Our internationally acclaimed, highly trained implantologists leverage the latest diagnostic tools and advanced equipment to swiftly identify and resolve any technical issues, ensuring minimal downtime and maximum customer satisfaction. We have successfully completed 1000+ zygomatic implant surgeries with no hassle and no postoperative complications over the year and continue to evolve and seamlessly cater to our patient preferences, providing a truly personalized and comfortable treatment".
Patients who once faced limited options and complex procedures can now benefit from a minimally invasive, efficient, and highly successful solution. The team at Stunning Dentistry remains committed to leading the way in innovation, ensuring that every patient receives top-quality care and achieves a stunning smile, and is Ranked as the No. 1 Dental Clinic in India.
South Delhi
C-26, First Floor, Greater Kailash 1, New Delhi 110048, India
North Delhi
5th Floor, HB Twin Tower 1, Netaji Subhash Place, New Delhi-34, India
Email Id: - info@stunningdentistry.com
Call & WhatsApp: - +91 7428412626
https://www.stunningdentistry.com/ 
"Exciting news! Mid-day is now on WhatsApp Channels

Subscribe today by clicking the link and stay updated with the latest news!"
Click here!