Vadodara-based institution, Parul University, the leading educational centre in India, known for its industry-ready pedagogy, has begun admission for the new batch of MBA programmes for the class of 2025.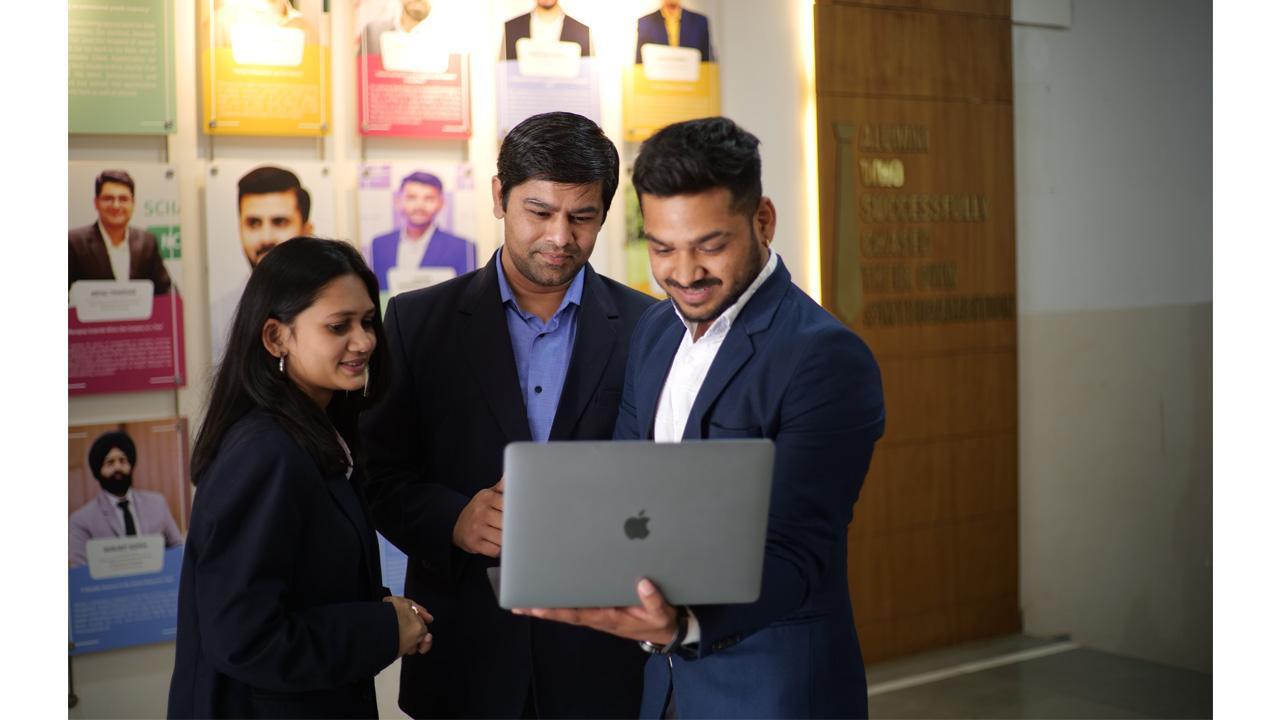 Admissions open for new-age MBA at Parul University
The university attracting management across the country offers 20 cutting-edge specialisations in business administration, which are designed to groom candidates for leadership roles.
In its effort to offer industry-oriented education, Parul University, along with its insightful academic faculty, also engages industry experts to deliver the 20 specialisations that are tailored for real-time problem solving: Agribusiness Management, Information Technology, Forensic Accounting & Fraud Investigation, Logistics and Supply Chain Management, Digital Marketing and Sales, Entrepreneurship and Innovation Development, Family Managed Business, Pharmaceutical Management, Project Management, Healthcare Management, Public Policy, Retail Management, Tourism & Event Management, Business Analytics, Finance, Human Resource Management, Marketing, Operations Management,  Banking and Finacial Services, and International Trade & Business.
Rejoicing the new admission season, Dr. Devanshu Patel, President, Parul University, said, "Parul University welcomes the new cohort of its MBA programmes. We look at business education as an agent of change in society and aim to foster in our cohort the zeal to disrupt the commercial world via innovative ideas and socially-aware leadership. In addition, to the  20 new-age specialisations, our efforts are focused on developing keen analytical and interpersonal skills in the candidates so that, upon graduating, not only are they industry-ready but also have the leadership abilities to navigate the challenges of the industry." Further, outlining the Parul University pedagogy, Dr. Devanshu Patel, President, Parul University said, " The institution, believing that education is delivered even beyond the confines of the classrooms, encourages students to start their own initiative or to interact with industry seniors: In this manner, the candidates can bolster their business acumen via real-world experience and develop the necessary resilience needed to succeed in the market"
Dedicated to bringing about a sought-after academic foundation of business studies, Parul University invites experts from institutions of eminence such as  IITs, NITs, and IISc, who are known to instil the much-need academic grit, analytical thinking and, research skills, the essentials to succeed in the professional world. Moreover, to groom students in the emergent trends of the market, the university offers a platform connecting industry leaders and candidates to connect. On connecting, the candidates can seek mentorship from the foremost business thinkers, learning the current best industry practices.
Signalling the high-quality contribution of industry-focused education, the placement figures of Parul University show an impressive 30 LPA as the highest-grossed package, while 8 LPA is the average package secured. DMart, Flipkart, Godrej, ICICI Bank, BYJU'S, IndusInd Bank, Adani Gas, Patanjali, Aditya Birla Group, Colgate, Asian Paints, Amul, and  Amazon, among other major companies visit for campus placements for candidates who are well-equipped with innovative problem solving as well as traditional business knowledge.
Further, behind the success of the Parul University cohort, lies the tireless efforts of the institution to forge industry connections, that not only offer glimpses of the full-scale industry experience but also encourage candidates to upskill and innovate. The institution records over 700 industry collaborations as well as 10+ crore worth of funding to more than 125 projects and start-ups incepted in the institute.
Additionally, the collaborations between the university and the industry result in the making of the updated pedagogic material, rich in practical, implementable industry skills, delivered via exercises around prevalent problems of the domains.
To provide future leaders with international exposure, Parul University forges international collaborations as well as invites guests faculties and international students. Currently, the university boasts more than 75 international partnerships, while it has over 2000 international students.
Since its inception, Parul University has striven to offer its candidates opportunities for holistic development. The university has administrative bodies such as the Armed Forces Motivation Cell, International Relations Cell, Competitive Examination Cell, Carrer Development Cell, and Training & Placement Cell. that actively participate in the multi-faceted grooming of the candidates.
Also, in the age of multidisciplinary education, Parul Univerity, with a flexible curriculum for the MBA programmes, where candidates are free to learn from a diverse pool of courses to get an edge in the industry with their unique combination of skills. The university, along with MBA programmes, offers cutting-edge courses in disciplines such as various streams of engineering, applied sciences, commerce, computer applications, applied sciences, commerce, arts, fine arts, library science, health administration, public health, vocational studies, pharmacy, physiotherapy, Ayurved, homoeopathy, nursing, architecture, agriculture, social work, design, law, management, as well as business administration.
To know more visit https://paruluniversity.ac.in/