PaySprint CEO and Founder, S Anand Shares His Fintech Journey and Vision for Digital Banking Innovation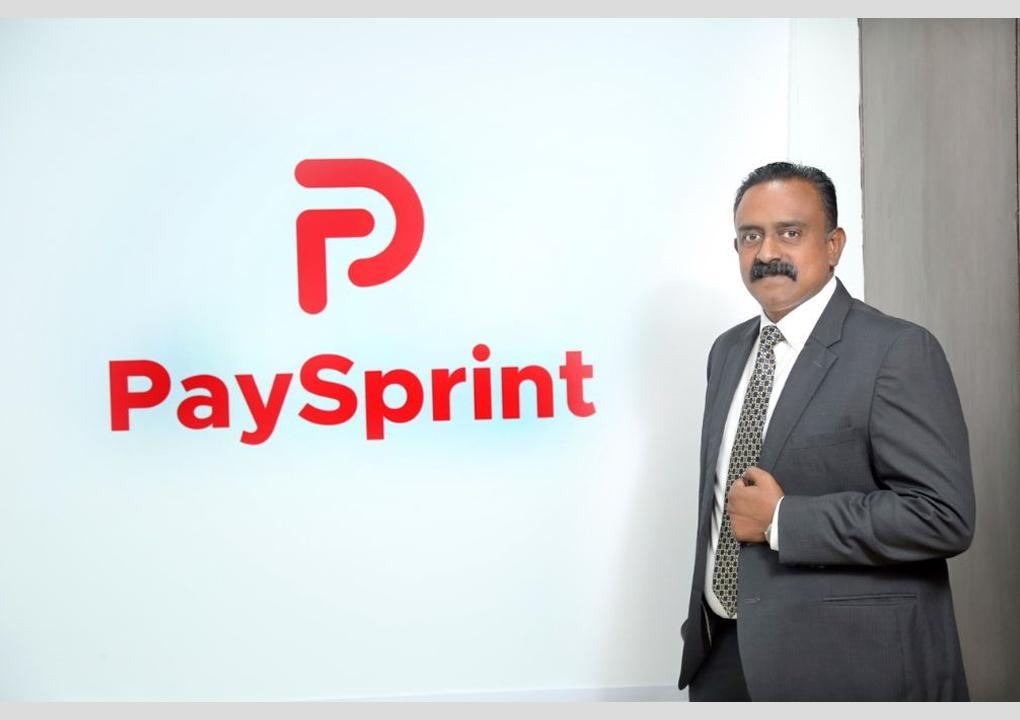 PaySprint CEO and Founder S Anand
1. S Anand, as the CEO of PaySprint, you've had a dynamic career in fintech. Can you share a bit about your journey and what inspired you to launch PaySprint?
Hello there! I'm Anand, a seasoned fintech professional with over two decades of experience. My career spans renowned companies like Reliance, TTSL, and Sterlite Technologies, where I honed my skills in business intelligence, client fulfillment, and target achievement.
ADVERTISEMENT
In 2020, I founded PaySprint, driven by a vision to provide user-friendly financial technology solutions, particularly in remote areas. Inspired by India's digital banking evolution and the "JAM" initiative, PaySprint offers faster, simpler financial solutions. Even amid the challenges of the COVID-19 pandemic, we embraced API-led banking to enhance customer experiences, reduce costs, and promote financial inclusion through strategic partnerships. Our goal is to transform transactions and ensure access to financial services for all Indians, making our mark as a leader in the fintech industry.
2. PaySprint is all about innovation and bringing digital banking solutions to consumers. Can you tell us more about the recent launch of SprintVerify and SprintNXT and how they contribute to your mission?
SprintVerify revolutionises enterprise user onboarding with real-time ID verification through AI-driven APIs like Digital KYC and Document OCR. This simplifies onboarding, reduces turnaround time, and lowers costs. SprintVerify's secure AI-powered APIs verify employees, customers, partners, and users, offering a wide range of verifications like Aadhaar, PAN, and more.
On the other hand, SprintNXT is a connected business banking platform that streamlines financial management for businesses. It allows multi-account management across banks, real-time collections through UPI, data-driven decision-making, and efficient payouts. SprintNXT, bank-agnostic and easy to integrate, is the choice for businesses seeking banking efficiency, security, and growth, consolidating all banking functions into one convenient platform.
3. You have a diverse background in leadership positions across various industries. What's the most valuable leadership lesson you've learned that you apply to your role at PaySprint?
In my diverse career, I've learned to simplify complex challenges, fostering successful solutions for everyone. At PaySprint, I prioritise operational excellence and innovation for financial accessibility. My leadership emphasises decisiveness and leading by example, motivating teams for results in the fast-paced fintech industry. Technical skills and communication drive collaboration. At PaySprint, I focus on a customer-centric vision, prioritising ease of use, speed, and convenience to scale financial services and make them accessible to all.
4. PaySprint aims to bring digital banking solutions to consumers through innovative products and services. Can you tell us more about the key features and benefits of PaySprint for users?
PaySprint, a NexGen FinTech company, offers a range of APIs and platforms for developers, startups, and enterprises. Our Unified Open API Platform simplifies integration by aggregating multiple APIs, saving time and ensuring a smooth experience. SprintVerify, our latest offering, speeds up document verification and onboarding with over 100 verification APIs. With a strong network of 1K+ partners, we support entrepreneurs, startups, and NeoBanks, providing tools for growth. Our focus on ease of use and speed in the financial sector drives our mission to make banking accessible to all, evolving to meet changing customer needs and demands.
5. The fintech landscape is highly competitive. What sets PaySprint apart from other players in the market, and how do you envision it staying ahead of the curve?
PaySprint's Innovative Edge
PaySprint pioneers API Stacking, aggregating APIs into a single platform for effective issue-solving and continuous innovation. We've built India's largest Financial & Verification API Stacks, solidifying our position as the go-to choice for fintech API needs.
Beyond APIs: Industry Growth
We actively support fintech startups, fostering industry growth to increase enterprise value and market size. We promote tech-based collaborations, driving digitization across sectors, revolutionizing nationwide transactions. PaySprint's unwavering commitment to innovation and collaboration ensures our leadership in the competitive fintech landscape.
Empowering Banks and Consumers
As a Technology Service Provider (TSP), we empower banks by assisting in technical development, expanding their services, and bridging rural-urban gaps without physical branches. This facilitates digitalization, leading to increased revenue, broader reach, reduced tech costs, and heightened agility for banks. Consumers benefit from seamless access to financial services.
Future Growth and Democratization
PaySprint's vision includes industry expansion, support for startups and institutions, and collaborations with banks, fintechs, and payment providers to democratize banking and revolutionize transactions. Our mission is to establish a fully-digital banking ecosystem, ensuring universal access for all.
"Exciting news! Mid-day is now on WhatsApp Channels

Subscribe today by clicking the link and stay updated with the latest news!"
Click here!