Coffee & More, the cherished cafe brand, is rapidly carving its niche in the hearts of Pune's coffee lovers.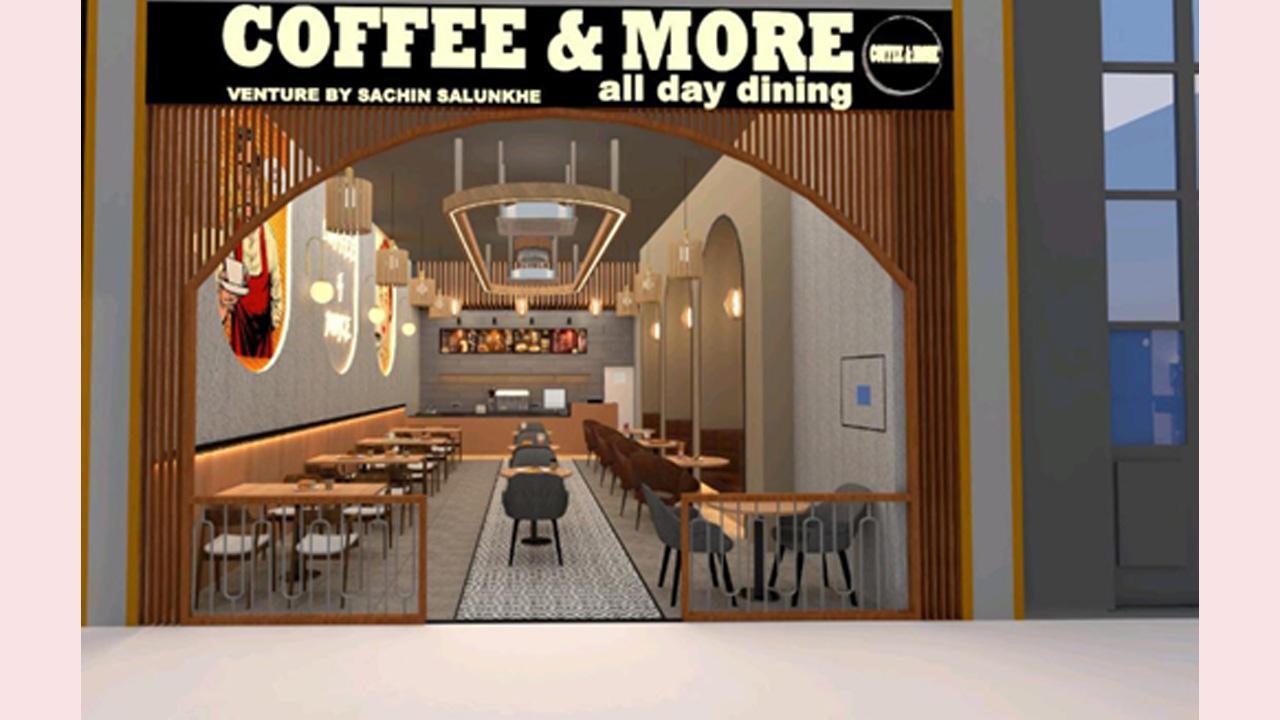 With the recent opening of its outlet in Phoenix Mall, Wakad, this brand has expanded its presence in Pune, bringing its unique blend of coffee and hospitality closer to the people.
ADVERTISEMENT
This bustling new outlet has quickly become a hotspot for visitors and shoppers alike, offering not only the brand's signature high-quality coffee but also a delectable range of multicuisine dishes that cater to a diverse and discerning audience. With an extensive menu that spans from aromatic brews to mouthwatering dishes, Coffee & More under Glocal Foodworks Pvt Ltd, provides something for everyone. This culinary diversity perfectly complements Phoenix Mall's vibrant atmosphere, making it a favored choice for shoppers to relax, refuel, and relish an array of flavors.
As Pune wholeheartedly embraces the warm and inviting ambiance of Coffee & More, the brand's aspirations transcend local boundaries. Coffee & More is now poised for an exciting international expedition, charting a course that begins in the vibrant and diverse landscape of Asia. Countries such as Australia, Indonesia, Singapore, and the Philippines are among the initial destinations where Coffee & More's aromatic brews and exceptional hospitality will soon find a welcoming home. This international expansion is more than a mere venture; it's a journey to share the joy of finely crafted coffee and create new coffee-loving communities worldwide.
Furthermore, the brand is embarking on an ambitious journey to captivate metropolitan cities across India. Mumbai, Delhi, Bangalore, and Kolkata are just a handful of the major urban hubs where Coffee & More outlets are poised to unfurl their welcoming doors. The brand's unwavering dedication to delivering consistently high-quality coffee and providing exceptional service guarantees that it will not only find a place but also find a special place in the hearts and discerning palates of city dwellers wherever it sets up shop.
In a groundbreaking and momentous development, Coffee & More has recently penned a historic agreement with the Mumbai Metro. This landmark partnership signifies that soon, the bustling commuters traveling on Mumbai's lifeline will have the delightful opportunity to savor the finest coffee at every metro station.
Driving Coffee & More's journey to success is Sachin Salunkhe, the Chairman and visionary leader, his commitment to quality, innovation, and customer satisfaction has set the brand on a path to soaring success.  Shweta Salunkhe, the Chief Learning Officer (CLO) of Coffee & More, exemplifies leadership and empowerment. Under her guidance, Coffee & More actively promotes gender equality and offers opportunities for women to excel in various roles within the organization. Shweta's vision extends beyond coffee; it's about nurturing talent and fostering diversity.
Coffee & More's relentless pursuit of excellence, commitment to quality, and a menu that caters to all palates have undoubtedly solidified its position as a beloved brand in Pune and beyond. With the inauguration of the new Coffee & More outlet in Phoenix Mall, Wakad, Pune, the brand's journey is marked not only by local success but also by a soon expanding international footprint. As the brand ventures into Asian markets and gears up to conquer major metropolitan cities across India, it will continue to symbolize exceptional coffee and warm hospitality.
"Exciting news! Mid-day is now on WhatsApp Channels

Subscribe today by clicking the link and stay updated with the latest news!"
Click here!