Sneha Pant is also an outstanding Bollywood playback singer and has given numerous hits.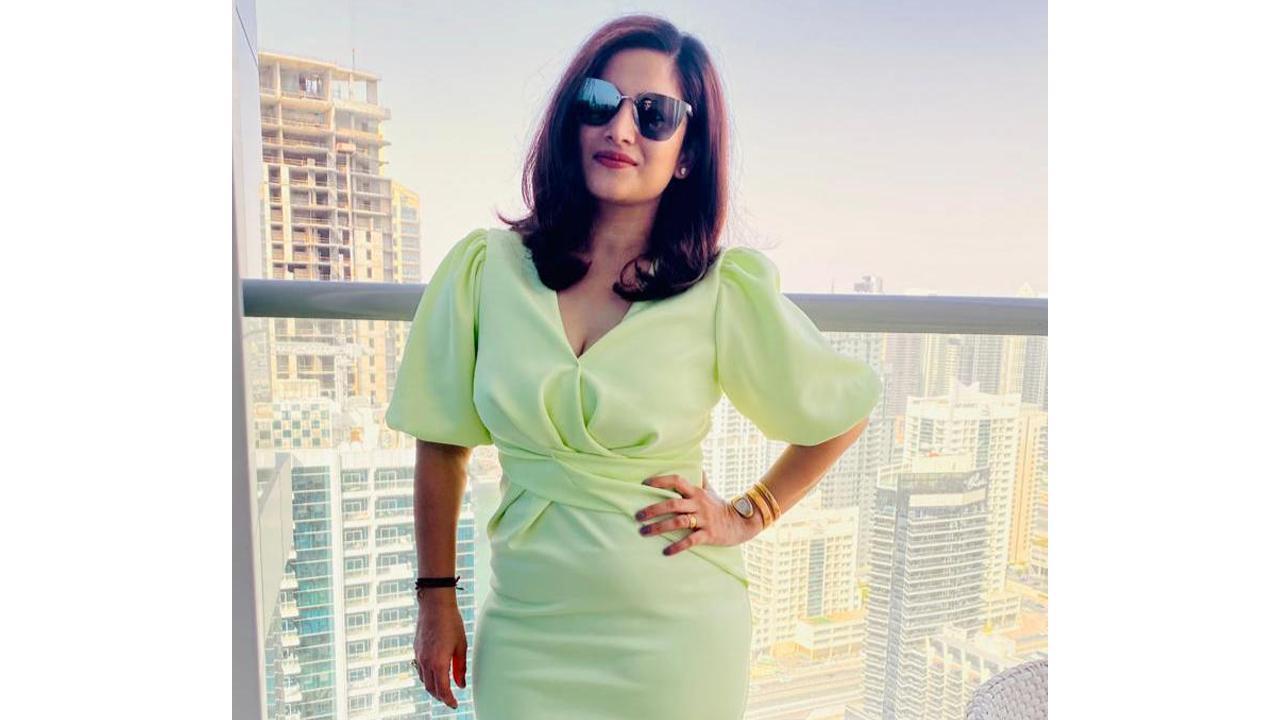 Sneha Pant
Singers are the soul of the entertainment industry, aren't they? Little do we realise that the worlds of music and film cannot exist without singers. They lift our moods with their delightful vocals. On the same page is the singer Sneha Pant, who has entertained people for years with her mellifluous singing. Her songs are popular among several generations, such is her voice.

Sneha Pant is also an outstanding Bollywood playback singer and has given numerous hits. She never grew dim for her fans and has always presented her versatility through her songs and albums. One more reason that Sneha Pant is so beloved is because of her distinct voice. Anyone who has listened to her songs will ascertain her ebullient voice, even in their sleep.

The singer has been amusing people with her excellent singing for more than two decades. Sneha Pant's voice was also a sensation for teenagers of the 2000s. Since that was the era of remix albums and pop music, Sneha too released several Bollywood remixes under the labels of T-Series, Universal, and Time Music. The singer started singing at a very tender age and has dedicated herself to music since then.

She has done more than 800 shows in India as well as in other countries abroad. Her Bollywood work profile includes chartbuster songs 'Soni De Nakhre' (Partner), 'Kyun Aage Peeche' (Golmaal), 'On the Roof' & 'Saiyanji' (Masti), 'Thoda Sone Ka Rang' & 'Tu Jogiya' (Ek Aur Ek Gyarah),  Suhani Raat (Atithi Tum Kab Jaoge), Bombay Talkies Title Track, Om Jai Jagdish (Baghban) and many many more. All of these songs are listened to and enjoyed even today.

Sneha Pant's albums and remixes include some of the most iconic songs: Kabhi Aar Kabhi Paar, Saiyan Dil Mein Aana Re, Hothon Pe Aisi Baat, Rangeela Re, Leke Pehla Pehla Pyar, etc. She has worked with musicians like Kalyanji-Anandji, Sajid-Wajid, Anu Malik, Amit Trivedi, Shankar-Ehsaan-Loy, Pritam and many more. She has shared the stage with Shankar Mahadevan, Sukhwindar Singh, Sonu Nigam, Anu Malik, etc.

Singer Sneha Pant has been honoured with the "MTV Immies Award" (2004) for her song "Kabhi Aar Kabhi Paar." She was nominated for a "Stardust Awards" for her song "On The Roof In The Rain" (Masti). Words won't suffice to narrate the journey and success stories of Sneha Pant. Though the singer hasn't disclosed anything about her future projects, we wish her the best for the future.



ADVERTISEMENT