Chokhat focuses on the market's design needs and strives to create designer pieces that are inexpensive and accessible to as many people as possible.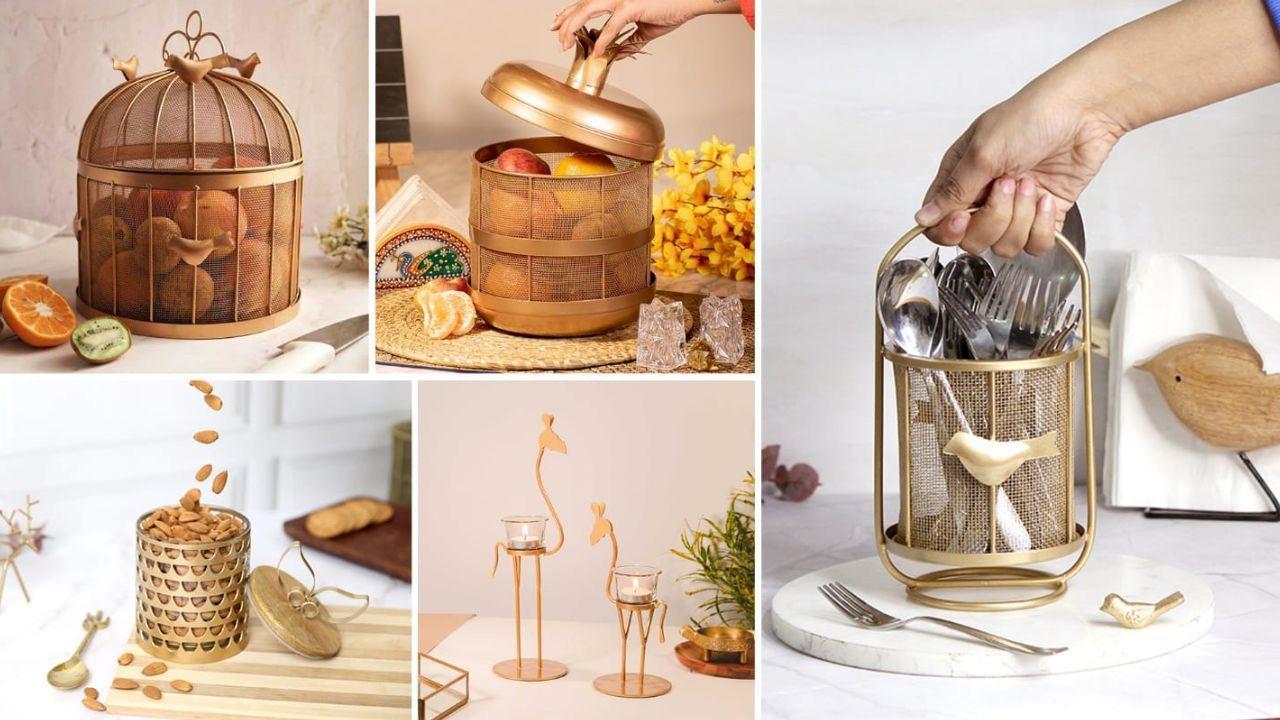 What is Chokhat?
Chokhat is a home decor and gifting brand created in 2018. The company designs products that are both aesthetically beautiful and functional, with a premium feel. Furthermore, Chokhat is a company that not only delivers out-of-the-box designs but also caters to the needs of those looking for exceptional quality. The brand understands what the middle-class segment expects in terms of affordable quality and style and, as a result, has garnered enormous confidence from these segments. Due to this, the brand has quickly accumulated a sizable consumer base and won various awards, including the Solopreneur Awards and the Global Triumph Foundation's Top 50 Women Icons, among others.
ADVERTISEMENT
Prachi, the heart and brain of the brand 
Prachi, a design lover, created Chokhat, a home decor brand. She pursued a degree in product design since she had always been interested in it. After college, while working in an agency, Prachi got the idea of turning her love and passion for product design into a brand. She soon noticed that the market lacked freshness in designs and was swamped with similar products with little or no variation, while the designer ones were out of reach for a majority of the community. Prachi, who had been raised in a middle-class family, was aware of the dreams and happiness associated with designing and furnishing a home, as well as the love that goes into doing so. That inspired her to design something which was both aesthetically beautiful and functional, while also accommodating within the minimum budget. As a result, she founded Chokhat, a design-driven utilitarian home decor brand.
Vision Mission and Beliefs 
Chokhat focuses on the market's design needs and strives to create designer pieces that are inexpensive and accessible to as many people as possible. The company aspires to be India's number one choice for home and lifestyle products. Chokhat believes that every middle-class family deserves a happy home and that its economical yet stylish products are one step towards achieving that goal.
Products and USPs
Home decor is an important component of every home since it reflects beauty and emotions. Chokhat and its founder aspire to create products that are based on the ideals of not only a designer but also a consumer from a typical middle-class household. Additionally, the firm emphasises producing exceptional designer crafts that are original in terms of the styles and patterns offered by the industry. Chokhat also has a deep sense of confidence in nature, and therefore it draws creative inspiration from it. As a result, the company produces minimal yet eye-catching pieces, making them stand out from the crowd.
Chokhat has a vast selection of products ranging from efficient Ananas fruit baskets and stylish ceramic tea sets to charming salt and pepper shakers and more. Mumtaz tray, Giraffa Tray, Kurma Candle Holder, Wooden Bunny Jar, lips gift box, Pashu wall hooks, and many more are among the most popular products in its sophisticated decor collection. Check out the collection to see what it has in the store for making your home more beautiful than ever.
"Exciting news! Mid-day is now on WhatsApp Channels

Subscribe today by clicking the link and stay updated with the latest news!"
Click here!