In an amazing interview with Amazon India's best-selling novelist Priyadeep Kaur about her latest book 'Mostly Normal' which creates conversation around Differently abled and those in their families.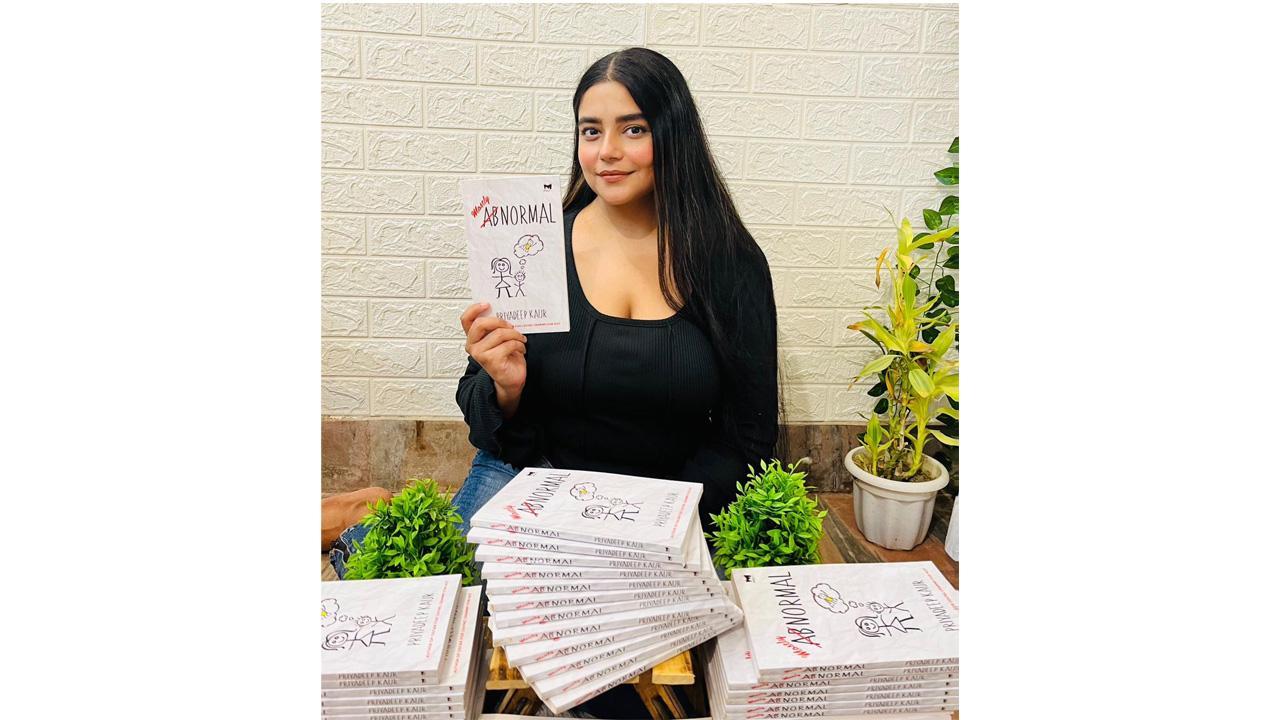 Q: How did you discover your passion for writing, what inspires you?
A: I have been a voracious reader and writer since my school times. I would draw cartoons of my teachers and write parody songs in my diary until I was caught. (Laughs) Once I found my Dad's journal in which he had written a heart-touching poem for my Late Grandma. That was the day when the writer inside me was born. Since that time, I wanted to write a story; a story which could touch all facets of human emotion, and my first book, Millions of Faces did that for me. That's how I found my escape, writing out how it feels.
Q: Do you have any routine that you follow while writing novels?
A: Isolation. Sounds crazy but it helps. When I am in the process of writing a book, I just feel like I am Dr Strange in the mirror dimension - aloof from my surroundings. I feel close to the characters and situations in my novel's plot. After a point, it all becomes so real to me that I stop craving normal communication. Coming back to reality afterwards is a hard transition. Also, it really pisses off my friends, haha.
Q: Your latest book, 'Mostly Normal' speaks about a rather shrouded issue, and yet has been perceived very positively by the readers. Can you comment on that?
A: I trust my readers now. Mostly Normal is the most complicated, tough yet easy book that I decided to publish. It's about my journey as a sibling of a boy with cerebral palsy. I was sceptical about publishing the letters that I wrote to my brother when I was four because they are too personal. As a public figure, it puts me in a very vulnerable position. However, last year when I decided to do it, I got a very supportive and positive response from my audience. That's when it hit me - the issue of insensitivity toward Persons with Disabilities is much bigger than my insecurity. I felt that as a sister of a PWD, it is my responsibility to try to bring about some change in the stereotypical thinking that our society has towards them.
My book has been trending in the #1 Bestseller category on Amazon for a week but what's more interesting is that Mostly Normal is raising some serious questions in the readers' minds about their duties as good human beings. In essence, that's all I wanted.
Q: All your previous books have been of the contemporary romance genre but your latest work is non-fiction. Why the change?
A: I see myself as a writer who pours emotions into her writing. As I have matured as a writer and as a human being, I have realised that emotions are everywhere, in every relationship. So why to be just a romance writer, I thought.
Of course, if I ever have a big love story myself, I might write it. (Laughs)
Understanding that Romance is a big chunk of the Indian book market, I will surely come up with more romance novels. However, presently I want to be known as an emotional writer.
Q: Share any moment as an author that you cherish.
A: I feel elated that I have witnessed many good moments with my readers. I will share the very first one. At the time when my first book had just been released and I was travelling to Delhi on a train, I met a fellow traveller who already knew about my debut book. She managed to buy a copy of my book from the next Railway station and asked me to sign it. It was absolutely heart-warming. Now, this happens more often, so I take a train more often, haha!
Q: Which book of yours would you recommend to your readers?
A: I cannot choose. All the characters from my books, as well as my upcoming books, do have a part of me. Being the creator, I become a little selfish with my characters as I make them do things which I couldn't have done if I were in the same situation.
My readers have loved Udi (Oscar for loving, Grammy for not!) as she is bold and a fireball. Whereas, Dimple has a touchy connection (Millions of faces) that is subtle. What can I say? They should read whichever book they want to, or maybe all of them.
Q: Who is your literary role model? Why?
A: You know, I really wanted to meet Dr APJ Abdul Kalam. He is an unforgettable legend of India. He made me understand that life can be full of happiness if we learn a small thing i.e. to mould ourselves according to the circumstances. That's how life finds a way.
Q: Could you tell us about any upcoming novels that you may have planned?
A: Lockdown and work-from-home routine made me try some new ideas that I had in my mind for a while. So, I have started writing my first erotic fiction novel. Could not complete it yet - it requires too much personal touch. (Laughs)
I am also working on two non-fiction books simultaneously. Let's see which one is going to be my fifth book.
Q: Is the city Varanasi very close to your heart?
A: I'm blessed to be a Banarasi. I was born in Varanasi and it's a beautiful place. My family has been here for three generations. I am emotionally connected to the river Ganga, Ghats, and the environment of Kashi. I am afraid I might end up naming my kid Kashi, haha.
It's a place of writers, artists, and 'Banarasi Thags (thieves) Jo Dil Churaate Hain!' I want to justify it all. (Winks)
Q: Lastly, what advice would you give to young and upcoming writers such as yourself?
A: When you are writing a book, never think of how to publish a bestselling book or how to be the author of the No.1 bestselling book. NO! Write what makes you contented.
Be your own Jeffrey Archer and write your heart out, later you can find your Mills & Boon. (Laughs)
That was about it from the inspirational novelist. Don't forget to check out her other books, Million of Faces in a Face, Oscar for loving! Grammy for not! And Millions of faces.