The founders of Teamology predict that influencers could rule the Digital PR and Digital Marketing World.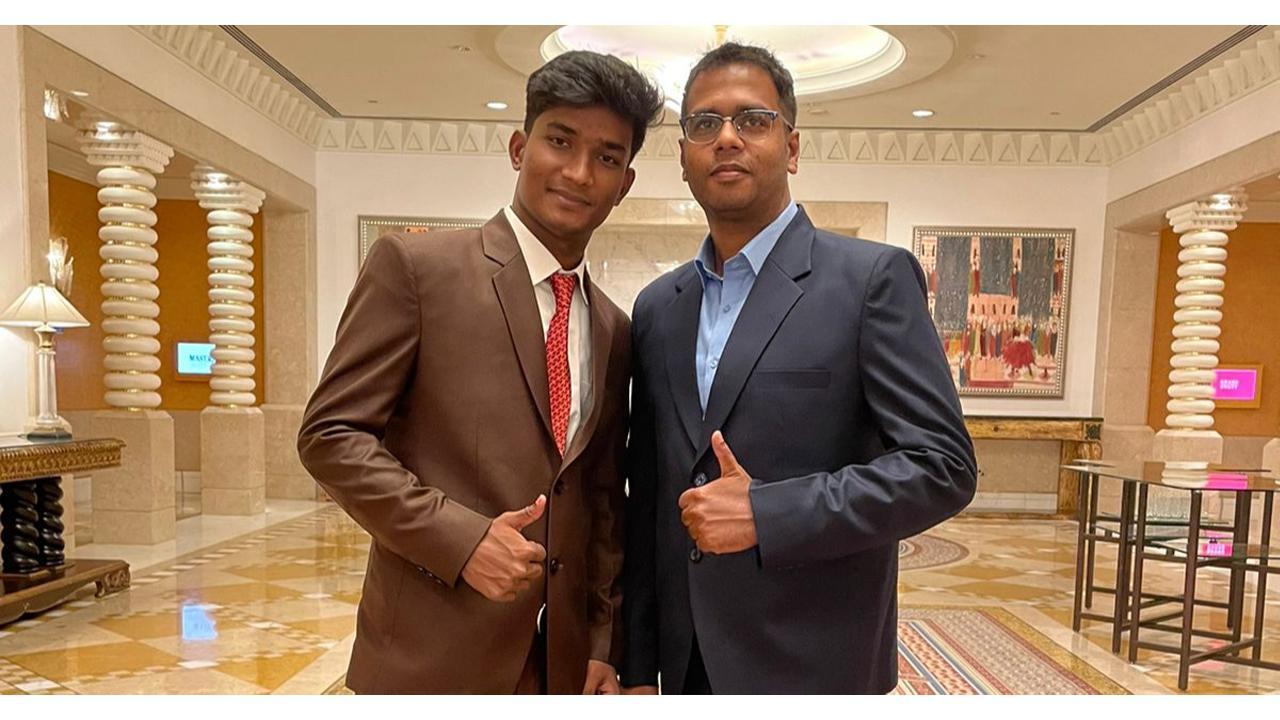 Gulrez Alam and Md Badshah Ansari
Teamology Softech and Media Services was incorporated just around the time the countrywide Covid Lockdown was implemented, amid the surge of influencers in search of source of revenue generation from the net with them  coming up with videos on cooking, humour and the likes. The founders of Teamology predict that influencers could rule the Digital PR and Digital Marketing World.
This PR and  Digital Marketing and firm is the recipient of ICONIC PR award in Dubai (2021) and was featured in Silicone India as one of the 10 best promising Digital PR Agencies in India.
"Few years back having a PR agency was a luxury. Today it is the need of the hour and our clients are those who look for affordable PR agency with most efficient results. Our clients are from production houses, influencers, artists and Corporate Celebrities, Designer brands, and many more, " says Gulrez Alam co-founder of Teamology. 
Nikita Soni is the an actress who had an outreach yet no exposure before consulting Teamology. Her video of feeding a Gau Mata was made viral by us that fetched her several offers for films and music albums, including a major Bollywood film opposite a star-son. Says Nikita, "Teamology guys are always on time, budget conscious and conscientious. They helped me rise from scratch to increase my media and public outreach with millions of followers on Instagram and Facebook."
mid-day profiles Gulrez Alam and Md Badshah Ansari the founders of Teamology to explore the prospects of the influence of 'Influencers' in today's world of Digital Marketing.

What is that unique differentiating factor of Teamology?
Whether our client is a Corporate or an individual, we are easily approachable to them being the most cost effective PR and Digital Marketing  solutions provider. An upcoming artist or a businessman is equally important for us as that of a Corporate House. There are huge prospects in promoting influencers that is why we have mastery in All-in-One solutions in PR with our dedicated team in play.
What is influencer marketing about?
To begin with, an influencer is an individual having huge base of followers in Digital World. That individual could be anyone, a male or female who is an artist or an expert in his field that could be in corporate world, art,  cinema, dress designing, motivational speaker or anyone having good culinary skills or even a food blogger or say a gadget or product analyst having a follower base.
Other sunrise fields are fashion, health, hospitality, lifestyle, sports, floral design, paper craft, furnishing and even spiritual spectrum.
 

 

View this post on Instagram

 
Most of the big brands are looking for roping in influencers for marketing their products. Like, we have channelized Zubair Shaikh, an artist and a funny actor's into a revenue making effort on Instagram and Facebook. Today he has over 2 lakh followers on Insta and over 1 million on Taka-Tak App. Our efforts have helped him increase his outreach many folds with him bagging roles in several Web Series. Such an individual is now one of the most sought after influencers with the budget of even Brands of Small and Medium Enterprises. This is the scope of influencers.