A global product executive and expert in the product management and supply chain industry, Asit Kumar Sahoo, has developed solutions that can help strengthen the global supply chain and make it more resilient to future shocks.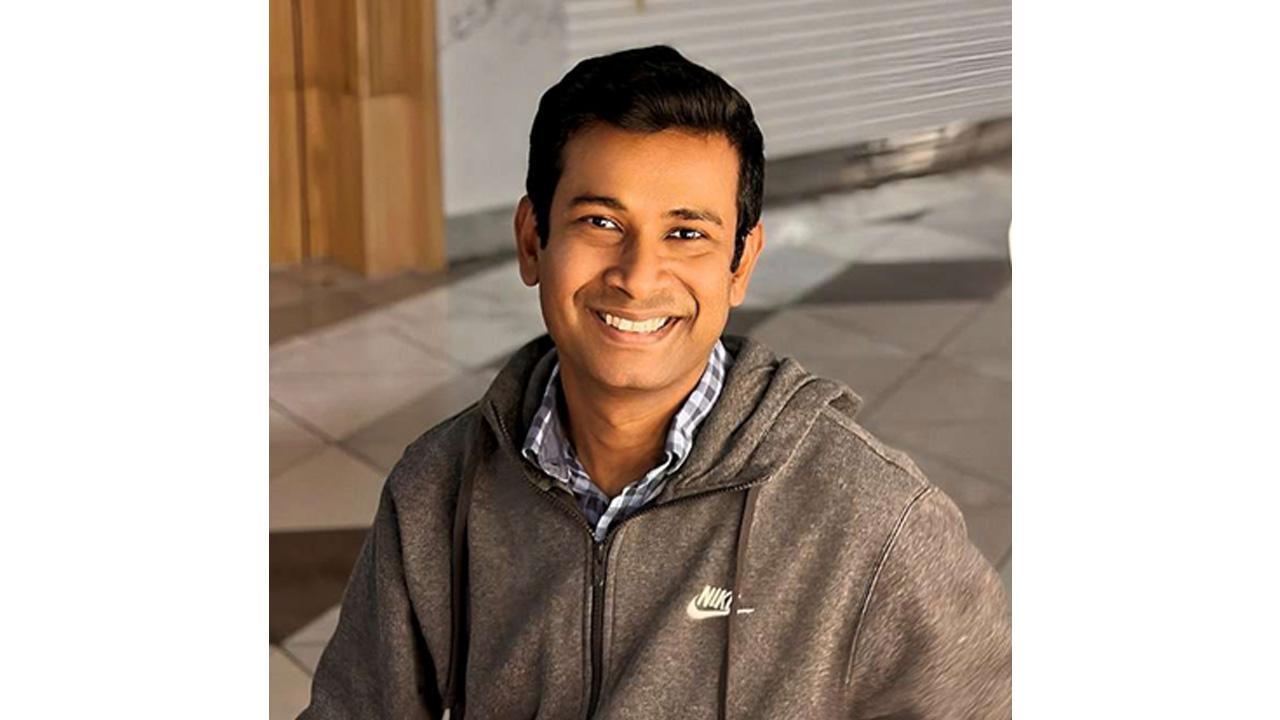 Focusing on micro, small and medium enterprises (MSMEs), Asit while working in the United States observed that a disrupted supply chain during Covid caused significant damage to the 32 million small and medium businesses operating in the country.This led to higher costs for raw materials, a decrease in demand for goods, and significant financial losses for small and medium-sized enterprises.
Asit Kumar Sahoo shared "Micro, small, and medium enterprises (MSMEs) make up the majority of businesses globally, accounting for approximately 90% of all enterprises. These businesses also provide employment for over half of the global workforce. India is no different where MSMEs play a crucial role in the economic structure of the region.
ADVERTISEMENT
"In many countries, such as India, micro, small, and medium enterprises (MSMEs) account for approximately 30% of the GDP with enormous growth potential. These businesses are viewed as important contributors to generate employment and alleviate poverty. " he added.
"But without a resilient and dependable supply chain, the small and medium businesses cannot compete in the global market and initiatives such as Make in India cannot fully see the results." Asit said.
Asit narrowed down the true problem of the supply chain to three things, "There are three main problems with global supply chains. First, stakeholders need to have more trust in each other and should not rely solely on financial risk as a measure of business risk, which can result in inadequate risk assessment and disruptions in the supply chain. Second, there is a need to pay more attention to the risks posed by tier 1 suppliers and the potential risks that may arise from tier 2 or tier 3 entities further down the supply chain. Finally, there is a need for greater transparency in transactions to help predict and prevent potential hurdles in the supply chain."
The big question on everyone's mind is: how do we fix this? Is there a way to create the ideal supply chain system that can effectively address these issues and keep everything running smoothly?
Asit suggested that one potential solution is to turn to technology for help. By adopting tech-based solutions at the entity level, network level, and process level, we can create a more resilient and efficient supply chain.
He described the Entity level as verifying the credibility of a business, like when making decisions like hiring vendors or lending money which are very important. "Small and medium businesses often rely on outdated financial statements and in-person verification when making these decisions. Larger businesses may have access to more information, but they can still be vulnerable to fraud and delinquency," he added.
"To solve this problem, we need real-time data from various business activities to create a complete assessment of a business's credibility. This includes eCommerce, payroll, payments, real estate, telecommunications, utilities, insurance, tax filing, and Firmographics. By considering many different data points, we can fully view a business's credibility. We can also use this tool to analyze specific areas, like payments or eCommerce, to identify and avoid synthetic fraud or find new business opportunities."
Asit shared how they implemented a 360-degree supplier onboarding risk assessment model for the US market. The model evaluates factors that could affect a business's risk level, including the possibility of fraud, financial instability, operational issues, regulatory compliance concerns, ESG risks, cyber threats, and geopolitical risks. The team utilized multi-regression AI/ML models to understand patterns among businesses with similar characteristics and reinforcement learning algorithms to improve the model over time. By continuously evaluating and addressing potential risks, the team can protect the stability of their business operations.
"By considering various data points and using self-learning algorithms, the Business Credibility Score and supplier onboarding risk assessment model aim to provide a more accurate and up-to-date assessment of business credibility and risk. This can help with decision-making for lending and hiring, especially for small and medium businesses, and build trust among supply chain partners."
At the Network level, Asit said: "when running a successful business, it's important to consider not only the risks and challenges facing your own company but also those of your vendors and clients. After all, the risk level of one vendor can have a ripple effect and impact the risk level of its clients. This is especially true in today's rapidly changing world, where events like the COVID-19 pandemic, potential economic downturns, or geopolitical tensions can quickly disrupt the supply chain.
Asit emphasized the importance of developing a comprehensive and multi-layered risk assessment model, known as the N-tier risk assessment, to address potential issues within a company's supply chain. This model evaluates the system-level risk score for each vendor and client by considering the risks associated with all the entities involved in the business, including those at least two levels deep and, ideally, four levels deep. By using the N-tier risk assessment, companies can better monitor their network of suppliers and ensure that their supply chain can meet modern just-in-time expectations.
"The combination of the 360-degree multi-risk assessment model and N-tier evaluation capability has helped many large US companies do business confidently with small and medium businesses while avoiding risks and improving efficiency. Building a network of trusted vendors makes the supply chain more resilient and efficient, benefiting all entities and driving business value and profits."
However, at the Process level, to ensure transportation is successful, he proposed that visibility be encouraged and each step in the process track.
"No matter how well-structured the entities and their connections are, a macro-level unexpected event like the Suez Canal event or the Russia-Ukraine war, or even a micro-level error committed by an intermediary such as a freight forwarder, can cause the supply chain to fail.," he said.
Tracking each milestone and entity in the value chain is necessary to ensure reliability. For example, a telecommunications company must track risks from its suppliers and service providers to ensure the security and reliability of its networks. Asit shared that it can be done by deploying a digital control tower that provides visibility and transparency into the entire process to improve efficiency.
"These risks could include data breaches, hardware failures, and natural disasters. The company works with 1,000 key suppliers and more than 10,000 service providers, so it is important to monitor these risks in real-time and have contingency plans to quickly respond to any disruptions in the supply chain. By doing this, the company can build operational resilience and continue to provide high-quality service to its customers," he added.
Supply chain product experts worldwide, including those in India, can make use of strategies to advance the proficiency and efficiency of the supply chain. Technology-centered solutions and sophisticated analytical approaches could help India become a reliable and sustainable market in the present era of diminishing globalization. The combination of the deployment of these technological solutions, imaginative ideas and an advanced government is what is necessary to make India the global manufacturer and exporter for the rest of the world.
Submitted By:  Akash Rajotia