Trophies are a true icon of success, right? Richa Mehta knows it all. An actor and model by profession, she is now associated with the well-known Benson group of trophies and awards. Richa, who is already endorsing a lot of brands nationally and internationally, has added the Benson Group to her journey.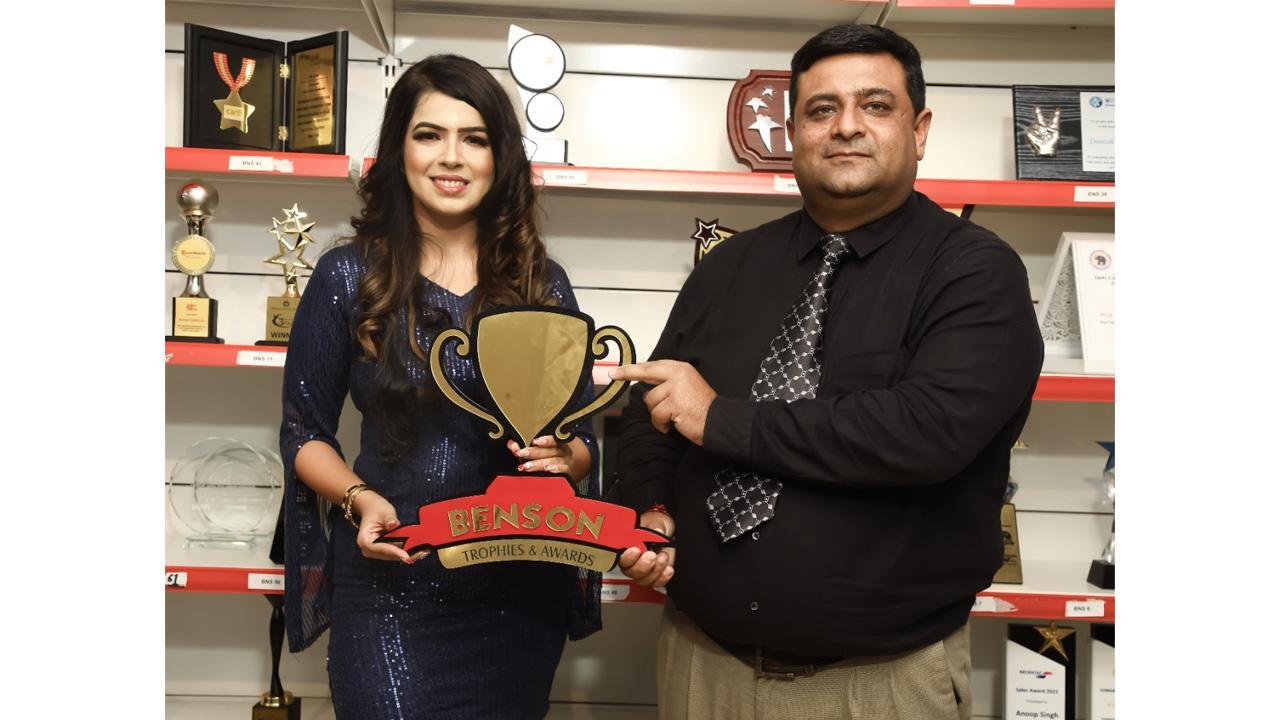 Mr. Parag Anand, the director who led the Benson Group, talked about the brand and its aspirations. In the impromptu live session with Richa, he discussed the eye-catching, eco-friendly awards and trophies made from organic and sustainable materials. Started in 1983, the brand is known nationally and globally for its custom designs and environmentally friendly green awards. Mr. Anand also told Richa about the USP of the brand, which is to take briefs from the clients and customise them according to their needs and beliefs and their sustainability.
The Influencer also liked the fact that the Benson Group has an entirely different section for eco-friendly trophies and their instant availability of trophies and awards to their clients at the last minute. When asked how they made such unique and subtle designs in a wide range, the answer that Parag gave was true passion.
Richa always endorsed brands that created value and practicality for her audience and the people associated with her. About Benson Group, she liked the idea of using design and personalisation and usage of eco-friendly wooden plaques and awards which are engraved with a solar- powered laser.
Richa's endorsement with Benson Group gives her a new ride in a different genre from the fashion fraternity. She believes in growth and is showing that with her associations globally with different brands. Mr. Anand told Richa, that their prices include deep sandblast engraving, vibrant Cosmo print, solar laser technology, and rush services.
Trophies and awards are a way to motivate and compliment the person that the work was tremendous. A trophy makes a brand stronger and brings out its best foundation. Associating with Benson Group will surly add a new feather to Richa's Cap. Finally, Richa quoted, "Holding a trophy should make one feel like he has won something. The aura a trophy brings matters & that's what I feel with Benson Trophies and Awards."