Piyush Verma, also known as Piyush Baba, is a young and talented singer and actor from Ghazipur who has made a name for himself in the Bhojpuri and Bollywood music industry.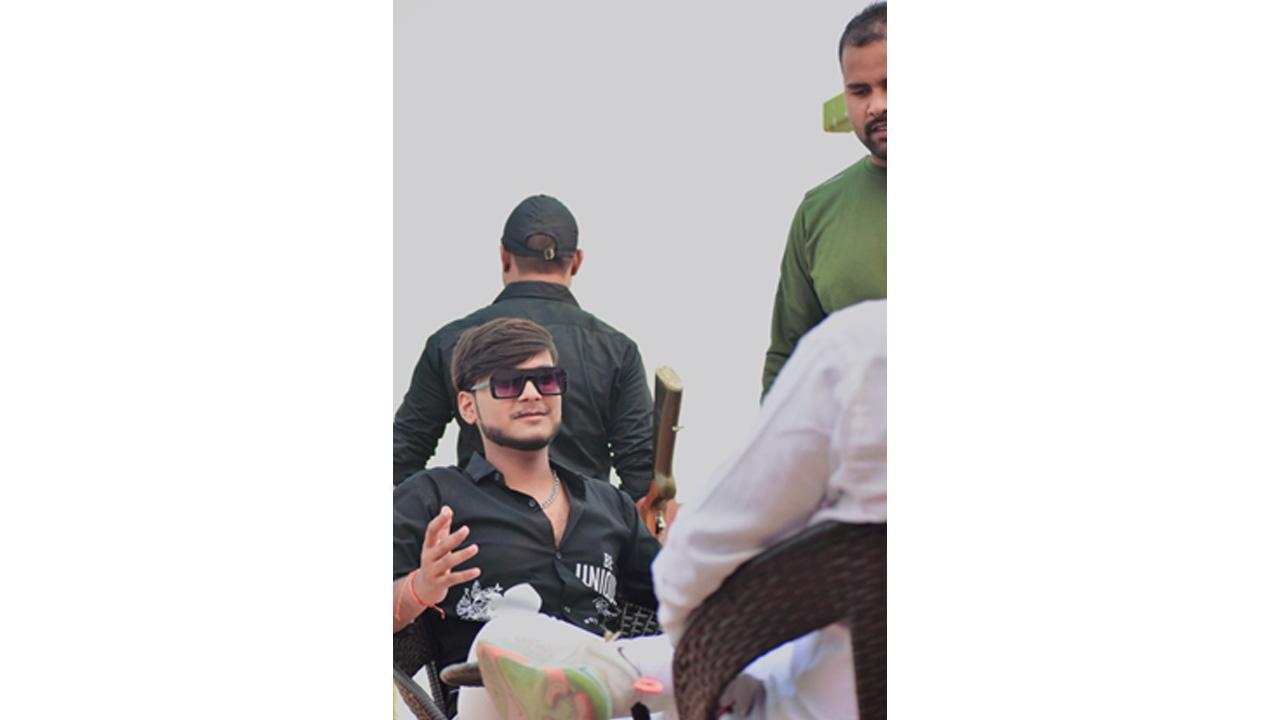 At just 20 years old, Piyush has already been in the industry for a decade, honing his skills and perfecting his craft as a professional singer and actor.
Piyush's passion for music and acting began at a young age, and he soon realized that his talents and creativity could have a positive impact on others. He aims to use his platform to inspire, teach, motivate, and enable people to make the most of their lives, making him not only a talented musician and actor but also a positive role model. Piyush's relatable style and excellent communication skills have helped him to build a significant following on social media. A viral video of one of his performances kick-started his journey to success, and since then, Piyush has only continued to gain recognition and popularity. He is an enthusiastic learner who loves meeting new people and discovering new and exciting things. He is a quick learner who is always eager to grow and develop his skills. He is a driven and hardworking individual who isn't afraid to face a challenge.
ADVERTISEMENT
With the unwavering support of his parents, Mr. Harinarayan Verma and Mrs. Meena Soni, and his siblings Piyush is determined to make his mark in the entertainment industry. His parents play a significant role in his success, and they always motivate and support him, helping him to achieve his goals and dreams. Piyush  is always eager to plan his next program, and he is poised to continue on his upward trajectory in the years to come. His ultimate goal is to become a well-recognized singer and actor in the industry and make a lasting impact on the world through his music and acting.
Piyush Verma is a rising star who has already made a significant impact on the Bhojpuri and Bollywood music industry. With his relatable style, excellent communication skills, and unwavering determination, he is sure to continue to make waves in the world of music and acting.