Shobha Shringar Collections That Tell a Story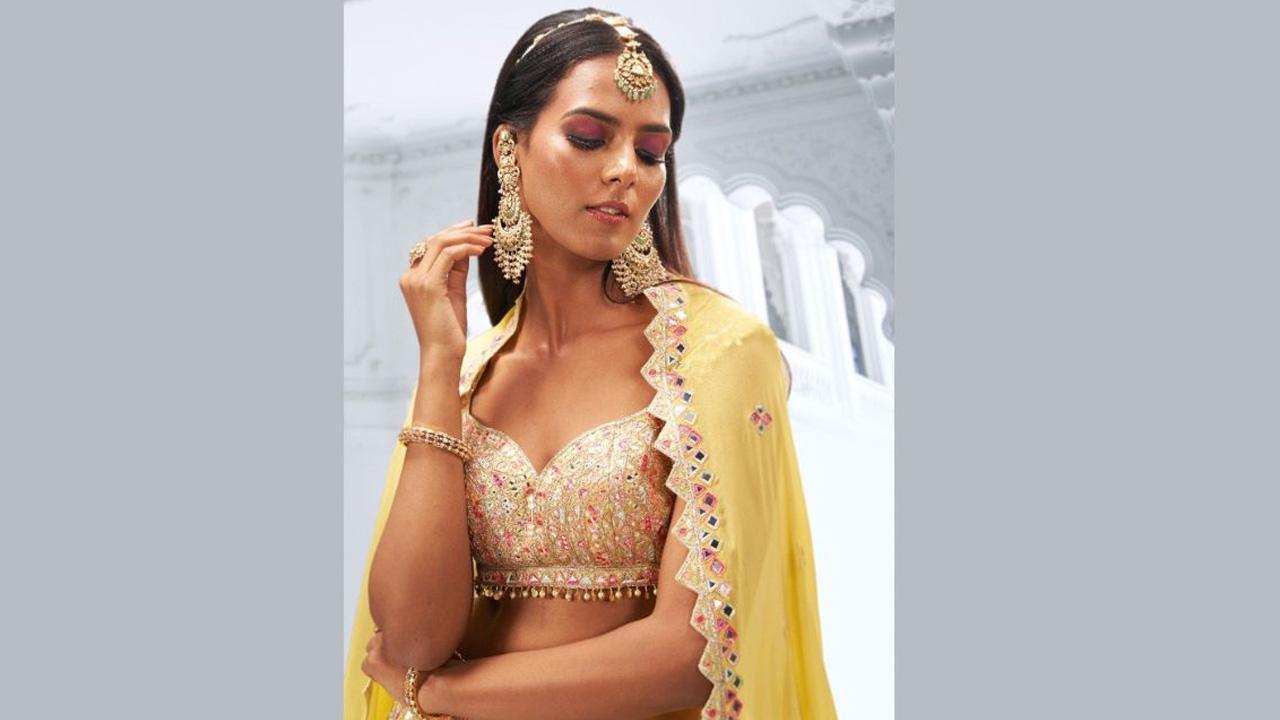 Shobha Shringar Jewellers, a revered name in the Indian jewellery industry, continues to captivate the hearts of jewellery connoisseurs with its exceptional blend of legacy and innovation. Nestled in the heart of South Mumbai, this iconic brand stands tall, offering a mesmerizing view of the renowned Marine Drive promenade from its opulent showroom. Founded in the 1980s by the visionary entrepreneur Mrs. Shobhana Choksey, Shobha Shringar Jewellers has evolved into a design powerhouse, setting new standards of artistry and luxury.
Shobha Shringar Collections That Tell a Story
ADVERTISEMENT
Each visit to Shobha Shringar Jewellers is an enchanting journey through time, where traditional craftsmanship meets contemporary sensibilities. Immerse yourself in the grandeur of its exclusive collections, meticulously curated to adorn women with elegance and sophistication. From everyday opulence to exquisite bridal trousseaus, Shobha Shringar Jewellers caters to diverse tastes and occasions.
1. Heritage Gold
The Heritage Gold Collection, a testament to India's rich cultural legacy, is a symphony of intricate designs and exceptional artistry. Every piece, meticulously crafted to perfection, showcases the brand's unwavering commitment to preserving the beauty of tradition. It has become an irreplaceable part of Indian weddings, radiating timeless elegance and splendour.
2. Captivating Diamond
The Diamond Collection is a mesmerizing showcase of brilliance, clarity, and allure. Each diamond is handpicked with utmost precision to reflect extraordinary radiance. Shobha Shringar Jewellers introduces unique elements, such as yellow diamonds and rose-cut stones, capturing the imagination of discerning jewellery enthusiasts. This collection exemplifies the brand's dedication to uncompromising quality and sheer luxury.
3. Jadau Collection, an embodiment of regal elegance
Inspired by the royal heritage of India, the Jadau Collection pays homage to medieval motifs and traditional techniques passed down through generations. Every piece narrates a story of regal elegance, with intricate craftsmanship that transports you to a bygone era. The Jadau Collection consists of timeless masterpieces embodying the grandeur and opulence synonymous with Indian royalty.
Recognitions and Accolades 
Shobha Shringar Jewellers has been recognized and applauded for its exceptional craftsmanship and design expertise. The brand has been honoured with prestigious awards, including the Best Jadau Jewellery Award at the esteemed Times Retail Awards and India's Best Diamond Earring Designs at the Retail Jeweller Awards. Notably, Shobha Shringar Jewellers has been the esteemed jewellery partner of the Miss India beauty pageant, crafting exquisite crowns for the winners. The brand's founder, Mrs. Shobhana Choksey, has been bestowed with a lifetime achievement award, a testament to her indomitable spirit and dedication.
Looking ahead to Summer '23, Shobha Shringar Jewellers is set to redefine the Indian jewellery landscape once again. With their forthcoming collections intricately designed and infused with innovation, the brand promises to leave an indelible mark on the world of luxury. Embrace the allure of their timeless creations, meticulously crafted to celebrate the individuality and grace of every woman.
For those seeking jewellery that transcends time and makes a statement, Shobha Shringar Jewellers is the epitome of elegance and sophistication. Whether you desire the perfect piece for everyday use or an extraordinary masterpiece for life's most cherished moments, Shobha Shringar Jewellers remains the ultimate destination for all your jewellery needs. Visit Shobha Shringar Jewellers, where legacy meets innovation, and allow its masterpieces to adorn your journey with grace, beauty, and everlasting luxury.