: Falak Naaz is a well-renowned name in the world of hair styling and fashion. As one of India's pioneer hair experts, she strives to deliver excellence through her expertise in the industry.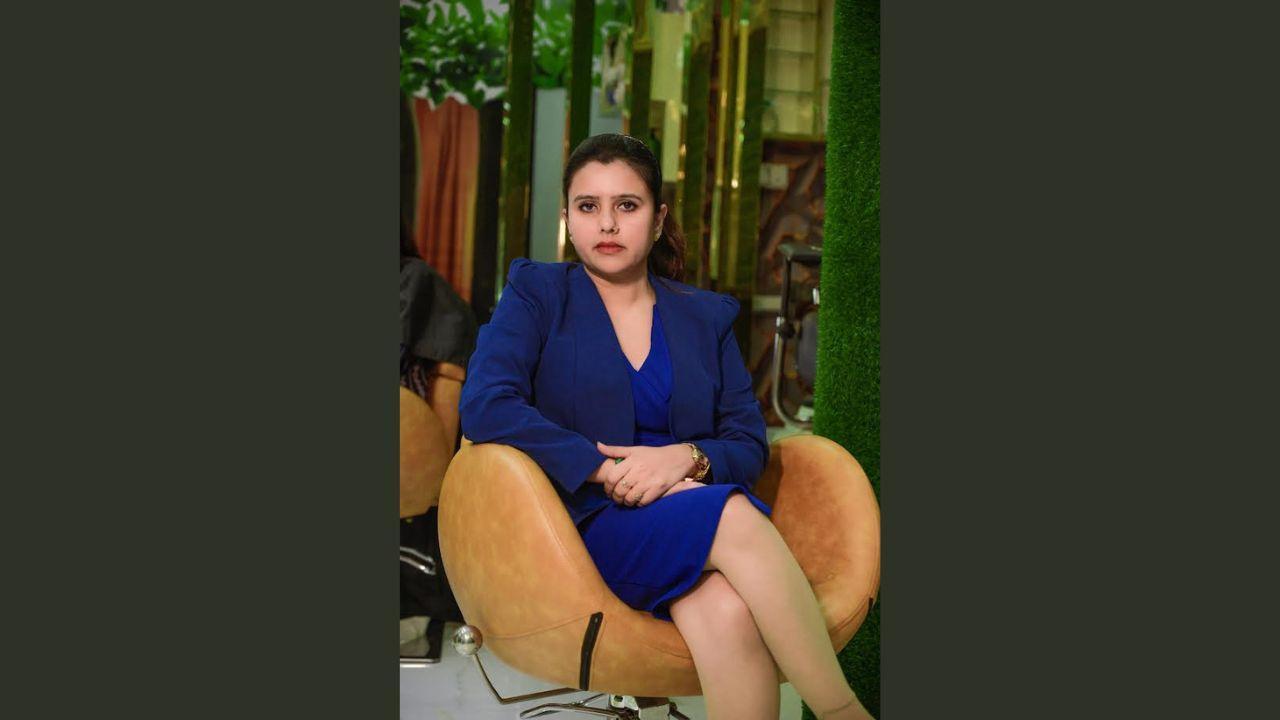 Her journey from owning a small salon in Barrackpore, Kolkata to bagging immense recognition and social media following for her eminence is beyond inspirational.
Her salon, Falak Naaz Hair Salon, started small back in 2011. In just a matter of time, it has gained recognition as one of the best salons in Barrackpore. Soon enough she was able to build an empire of loyal client base through her practice. All thanks to her passion to deliver the best salon experience to exceed customer expectations.
ADVERTISEMENT
Falak's dedication and talent in the field did not go unnoticed. Early on her caliber caught the attention of many social media influencers and bloggers. They began featuring her work online. As a result, in no time she was able to grow rapidly on all popular social media platforms.
Falak's Instagram profile is the first profile in Kolkata with over 1 million followers. In the present day, she has more than 1.1 million Instagram followers and 800k subscribers on Youtube.
Over the years, Falak's salon has been gaining huge fame. She prides herself to be one of the most trusted names in the hair styling and fashion industry. She follows a very unique service approach and gives proper attention to detail. This is one of the biggest reasons why India's leading fashion experts speak highly of her work. Every day, she receives hundreds of requests for hair styling seminars and fashion show makeup looks. Her fine hair styling and hair texture techniques make her the go-to choice for many celebrities. 
Falak's hard work and immense talent did not go in vain. She has won several awards which validate her position as India's best hair stylist and expert. The year 2020 was her year indeed. She got immense recognition for her outstanding service in the hair styling industry. She bagged the National Hair Styling Award For Best Hair Stylist. She received this award from none other than the famous Bollywood Diva, Sonali Bendre. In the same year, she also won National Hair Styling Award for Best Updo Stylist. These feathers to her cap of achievements have played a huge role in building the foundation of her reputation.
There are many catalysts behind her unmatched reputation. The world-class customer service and personalized attention to each customer she delivers are a few of them. Followed by her friendly and welcoming salon environment and high-quality work. In her newly launched academy, she aids beginners and advanced course students in drawing realistic experiences.
From a humble beginning to making it to the industry's top, Falak's journey to success will be inspirational for many. Even today, she still concentrates on learning and growing every day. Both as an entrepreneur as well as a stylist. She believes this is just the beginning for her. In the future, she wants to grow and reach all potential customers around the globe. She also plans to expand her salon and reach as many valuable customers as possible.