The CEO of buildAhome, Abhijith R Priyan, shares his take by stating, "Customers must understand how crucial it is to have their own private area as compared to an apartment where they share walls with others.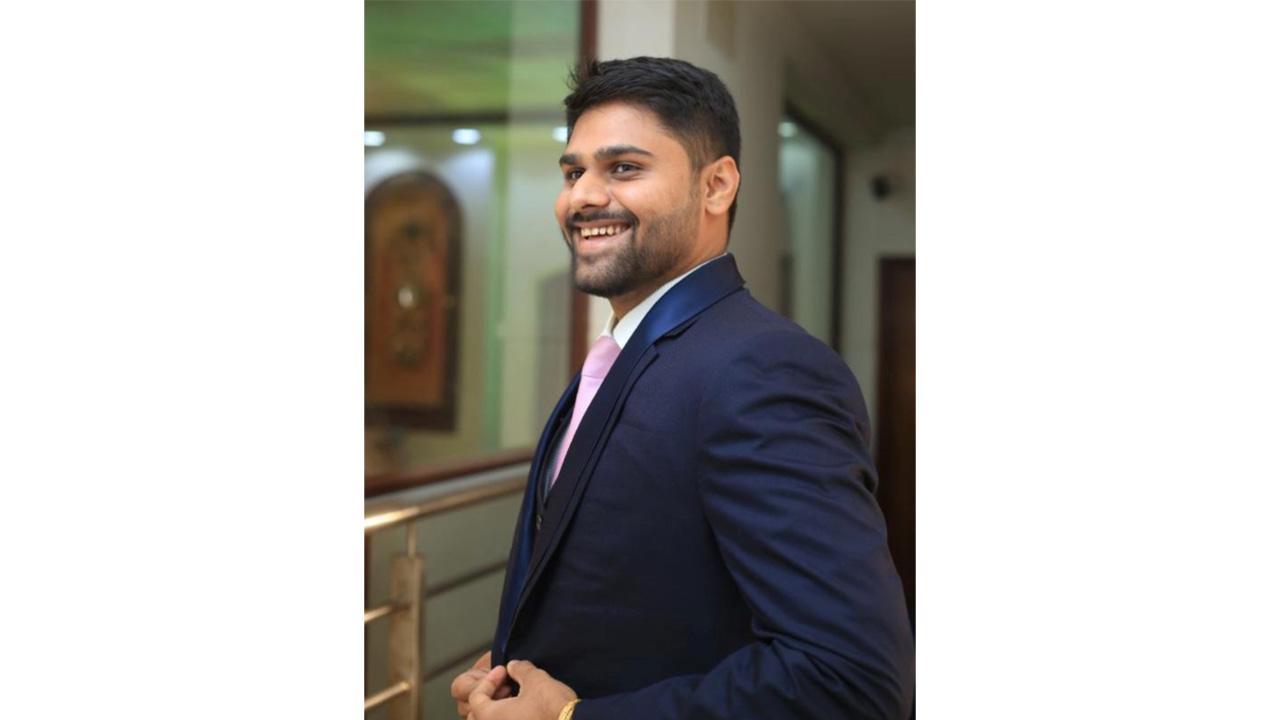 Typically, in the Indian scenario, when individuals decide to build homes, they look out for individual contractors, architects & interior designers who work with their set of labor workforces for home construction. Now, while this form of home construction has been the norm for years on end, it comes with numerous challenges and many unfavorable contingencies.
Wouldn't it be easier, if all you had to do was share your dream home vision with experienced professionals; who take away the daily challenges, headaches and create a hassle-free transparent process, and all you had to do is move-in? Sounds unlikely? Well, this is not just a fantasy anymore.
Vision
Our home is more than just a physical space; it's also where we create memories and build our lives, irrespective of the highs and the lows, the space should make you feel content, joyful and give you a sense of belonging. buildAhome's vision is to bring the dream of homeownership to life by providing high-quality homes that are built with empathy. The company's focus is on creating living spaces that are not only beautiful and functional, but also reflective of the unique needs and desires of each customer. To achieve this vision, buildAhome's team of skilled professionals works closely with its customers to understand their wants and needs, and leverages cutting-edge technology to bring their vision to life. With its commitment to affordability, transparency, excellence, attention to detail, and unwavering dedication to customer satisfaction, buildAhome is building the homes of tomorrow, today. With this, we also place a high priority on innovation and green building practices, educating our customers on long term-sustainability and wellness-minded living.
The story of 'Inception'
In April 2016, Abhijith R Priyan spoke to friends & families who struggled with various issues in their home construction processes. He understood that building a house is an emotional journey for every individual that should be memorable and not cumbersome. However, personal or individual home construction is a rather unorganized market sector, where traditional contractual workforce struggle with outdated designs, processes and endless everyday struggles of labor shortages, payment delays, issues with raw material supplies. Even structural designs are left to contractors on thumb rule calculations leading to unnecessary project delays and getting approvals from various local bodies & liasoning with other works is a task no one enjoys. Second, while sustainability has become quite popular, he recognized the impact that construction and home ownership have on the environment, and is dedicated to reducing its carbon footprint through the use of environmentally-friendly materials and building practices. From reducing waste and energy consumption, to incorporating renewable energy sources, buildAhome is at the forefront of sustainable home building. This focus on sustainability is not just good for the environment, but also for homeowners, who can enjoy the benefits of reduced energy costs, improved air quality, and a healthier living environment.
Today, buildAhome is not only building homes, but a better future for all.
Building A Future for all
As an industry trailblazer, buildAhome wants to continue advancing its technological innovations . Today, a buildAhome client gets 100% transparency on cost, state of construction, materials loading/ offloading through our app 'buildAhome'. These updates are shared on a daily basis so the client can comfortably see the stages of construction, wherever they are. We also use the latest AR/VR modules to showcase innovation in concepts, designs and elevations. We have planned more advanced visual concepts for our customers which we will be launching soon. We are also deploying technologies that will allow clients to design their ideal homes and buildAhome to adapt to their design requirements with few to no architectural modifications. The goal is to use technology to make home construction a more complicated but comfortable process for the home owners.
We also offer the greatest ERP systems in the business for product development, allowing vendors and contractors to submit their bids and obtain information on the supply and demand of their goods. And we'll keep up our efforts to innovate in this industry.
Founder's take on the consumers
The CEO of buildAhome, Abhijith R Priyan, shares his take by stating, "Customers must understand how crucial it is to have their own private area as compared to an apartment where they share walls with others. Your complete existence should be reflected in the surroundings in which you live or travel. We look forward to our customers recognising this and incorporating it into the design. To ensure the efficient use of resources like water and energy, green buildings contain distinctive design features. By using task lighting strategies and lots of natural light, green buildings, for example, dramatically reduce the amount of power required in lighting systems, allowing customers to save up to a third on their water and energy expenditures. Because operation and maintenance costs can account for as much as 80% of a building's lifespan costs, lowering them will significantly increase the income of building owners who get rent from their properties. Even though constructing a green building may initially cost slightly more than a conventional building, in the long term, green buildings are much less expensive to run and maintain.
Adding further, he went on to say, "We are a full-service turnkey development and construction firm. We have been in operation for more than 6 years and have finished 600+ projects. Our team is made up of highly qualified experts with knowledge of building and real estate development. We work hard to deliver top-notch services that meet the needs of our customers at the most competitive pricing in the market. We are experienced in both successful and unsuccessful strategies, and we know how to put both into practice. We take a different approach to real estate development since we are focused on giving our customers a genuinely exceptional experience. We don't just construct houses; we construct hospitable, attractive, and wellness-minded residences."
"We, at buildAhome understand, building one's dream home in most cases, is a once in a lifetime experience & these are built with the consumers entire life savings. More than any aspect of the home, we value the effort our consumers would have gone through, to earn this money & we respect this fact", he said.
Plans for the forthcoming time:
We plan to expand our footprint beyond south of India into other regions of the country.  buildAhome is considered a pioneer in the field of sustainable individual home construction with elementary concepts that are almost life changing in the game of carbon neutral homes and will continue enhancing its advanced technology and creating more sustainable houses, which necessitates educating customers about the effects of carbon footprints and the advantages of green housing. Another major aim for the future can be said to educate people how humans can successfully satisfy all of their current wants without exhausting resources or damaging the environment in a way that makes it difficult for future generations to live peacefully. Unique construction methods employed in eco-friendly structures ensure that resources are handled effectively and ethically without sacrificing occupants' health and comfort.