The song "Ek Rab Ek Jahaan" was premiered on Vaishnavi Shriram's YouTube channel.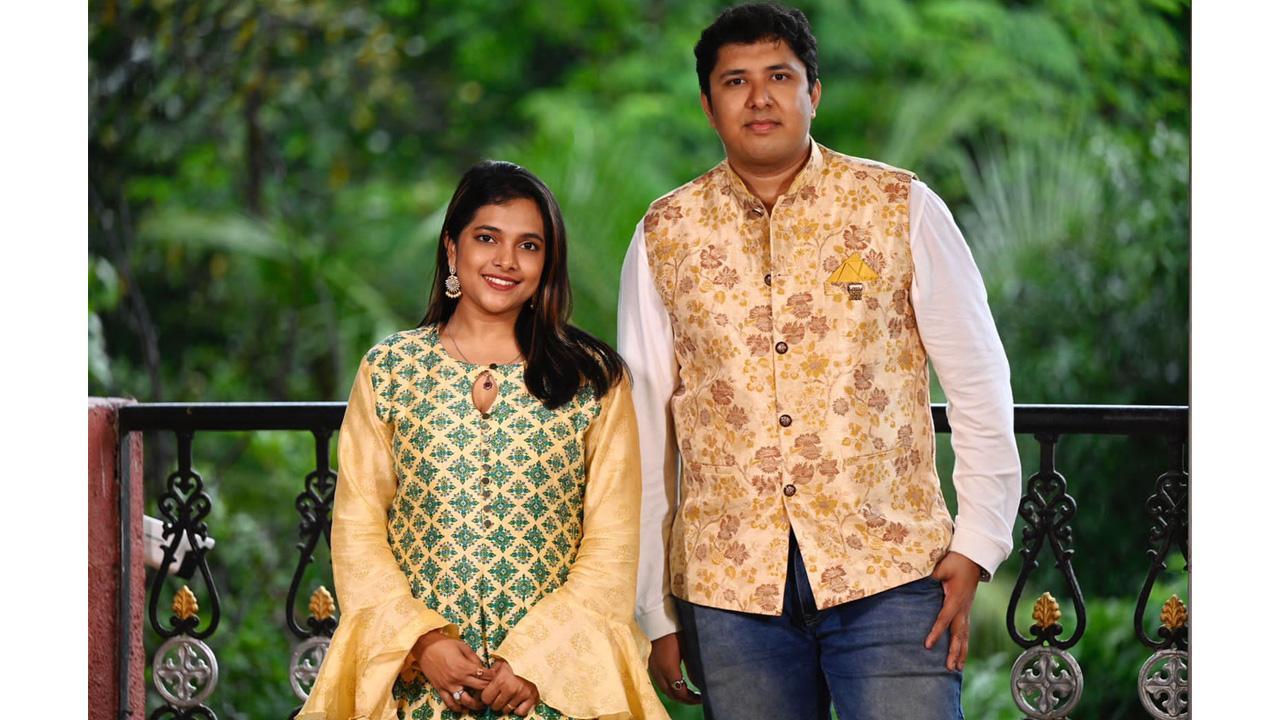 It is a collaboration between the singer, composer and music producer Vaishnavi Shriram (the great-great grand daughter from the legacy of Subramania Bharathiyar the renowned freedom fighter and Tamil poet), and Faiz Mustafa (the grandson of the legendary Hindustani classical vocal maestro Padma Vibhushan Ustad Ghulam Mustafa Khan Sahaab).
Ghulam Jeelani ji wrote Ek Rab Ek Jahaan's lyrics, and it was composed & produced  by Vaishnavi Shriram. The song's production  was done by Abhishek Bonthu and mixed by Saibu Varghese Simon . The video was shot and edited by Gunapal Shetty &  team. The Mentorship of Shri Murtuza Mustafa ji was an important support in making this beautiful song happen.
The song aims to send out the message of 'Unity, Peace & Harmony' a must in todays age. Released to drive the message on 'World Peace Day 2022'. It shows that the world is a beautiful place, and prays to almighty to give humans the wisdom to maintain its beauty. Humans are full of emotions like love, friendship, sorrow and much more, in the end, we have to raise above our biases to seek peace and harmony.
The composer and singer of the song Vaishnavi Shriram is a student of Guru Murtuza Mustafa and has completed her degree in BA in Music Production & Composition from Whistling Woods International. She has worked with Subhash Ghai Ji on a plethora of projects like "Mother Nature",  "Swach Ganga Abhiyan",  "Mahatma Gandhi- A Perspective",  "Hum Hindustani",  "Vote Dene Jayenge" and many more. Along with that, she also got the opportunity to collaborate with Rakesh Anand Bakshi Ji, son of the legendary lyricist Anand Bakshi Ji on a song "Radio Hoon Mai" for his book Let's Talk On Air - conversations with radio presenters and she also worked as a Music programmer on a Marathi Web series "Samantar" with Music Director Shri Sameer Patherpekar Ji.
The new-age virtuoso had been inclined toward cultural arts from when she was merely eight years old. Along with singing, she has equipped herself with various other arts like dance; she is a trained Bharatnatyam dancer. Drawing and painting are her passion. She runs her own music production house called "Kalliop Production". One of her most outstanding achievements is that she, along with other WWI alumni, was awarded by Mr Sunil Arora, the election commissioner of India, for their contribution to the motivational song "Vote Dene Jayenge".
Vaishnavi Shriram has this to say about her journey and the new release, "I honestly am so grateful for everything that I have accomplished so far. My journey started with a hobby, which  later became a passion I want to strive for. My journey until now has been a memorable one, and I am grateful for all the experiences. One of my favourite memories is when I got the chance to sing a Korean number  live in front of Asha Bhosale ji, and my  live international shows which received excellent audience response.
Coming to the new song Ek Rab Ek Jahaan, it has been an absolute delight to work with Faiz Mustafa. The song was beautiful, and I cannot wait to collaborate with him on future projects." The youngest performer of Ustad Ghulam Mustafa Khan Sahaab's legacy Faiz Mustafa is the co-singer of the song Ek Rab Ek Jahaan. He started singing at a very young age and was the youngest performer at Coke Studio, a part of the 3 generation collaboration of Ustad Ghulam Mustafa Khan Sahaab,& his 4 sons with Faiz Mustafa, along with Oscar and Grammy award-winning Composer A.R.Rahman. He is a second-year student of MA Music at Mumbai University . Barely 14 years old in 2014, he had the honour of opening A.R. Rahman's Sufi performance, Wings of Jibrael, at the World Trade Center in Dubai. Recently, Faiz Mustafa lent his voice in a song that A.R. Rahman composed & sung for the Bollywood movie Heropanti 2, he is featured on screen in the song too.
The music industry is ever-evolving, and some newcomers are setting a solid foothold each day. Digitization has played the most integral role in giving new talents a space to showcase their innovative skills. Vaishnavi Shriram and Faiz Mustafa are masterful singers who have brought their talent to the world using new age technology. Their new song Ek Rab Ek Jahaan has crossed over 1 lakh views on YouTube and has received massive audience love. In the near future, both the singers plan to collaborate with various other artists and with each other and deliver many melodious hits.
Search for Vaishnavi Shriram on YouTube and Subscribe to her channel to get instant alerts on her original and live performance updates and get a chance to listen to her multi lingual, multi genre performances. You can also connect to her on Facebook, Instagram and Twitter,  also out for professional musical assignments to her on her Instagram handle.