VirtuaCoin has emerged as a play2earn concept crypto project and the Best Gaming Crypto Coins, where playing games like Rushraids and Tutigames help players earn VirtuaCoin.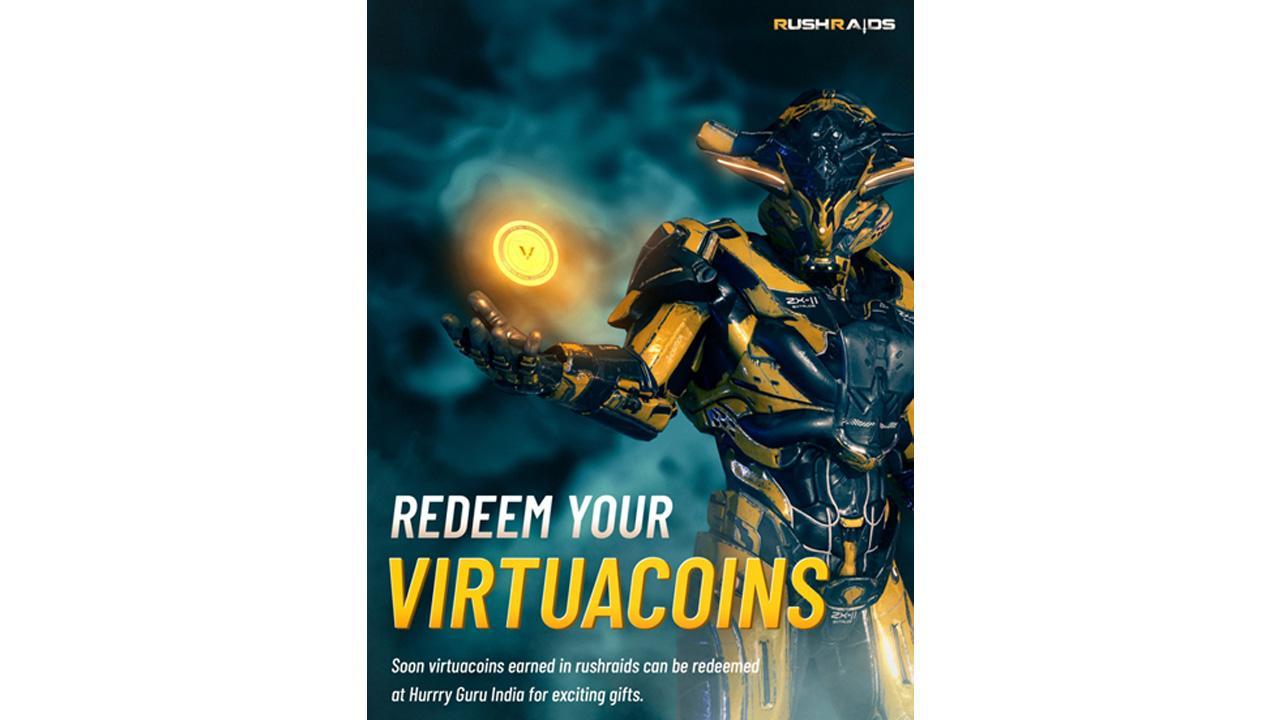 It is so astounding to know and learn about all those industries and sectors around the world that go beyond doing the usual and make headlines for all the right reasons. These developments across sectors can be attributed to a myriad of factors. One, of course, includes the broad visions of business owners and entrepreneurs, and the second, and most importantly, is how they leverage the power of the latest technologies to build their robust projects, platforms, and brands in their respective niches. The digital financial industry is one that so far has seen the rise of too many such projects. However, the play2earn concept crypto project named VirtuaCoin, the Best Gaming Crypto Coins founded by Indian talent Raghulan Gowthaman in Sydney, Australia, in 2018, is making all the headlines.
VirtuaCoin is an unconventional play2earn concept crypto project, considered to be today as the Best Gaming Crypto Coins, where people can play the best play to earn crypto games Rushraids and Tutigames and earn VirtuaCoin.
Speaking about the same, the founder points out how in 2018, they developed the idea of a cryptocurrency, which can be used in games, and in-store rewards. This captured the attention of all and the curiosity of the team. Raghulan and his team have had quite a journey building this much-talked-about crypto project and worked on varied ideas, from selecting technology and architecture design to developing a safe product. That is how VirtuaCoin came into being,seen as the Best Gaming Crypto Coins, designed to be secure and safe for everyday users while also acting as a steady currency format, where users can trust its value and use it for a long time.
The founder noticed how the gaming industry only saw an upward trend of growth and hence also came up with Rushraids, a 3D action game quite similar to the famous game PUBG, where users compete in battle royales and tournaments and earn cryptocurrency. In this game, users can purchase lands as an NFT, where they can gain regular income as more and more players play the game. There is another game called Tutigames that the team is developing to offer similar or greater experiences to players.
Rushraids and Tutigames have become the best games to earn crypto, and the best crypto games play to earn, where players can make the most of the opportunity playing these games and earning VirtuaCoin as their cryptocurrency.
For More :

Website :  https://www.virtuacoin.com/
"Crypto products and NFTs are unregulated and can be highly risky. There may be no regulatory recourse for any loss from such transactions."