There is no escaping the fact that the crypto market is experiencing a dark winter right now.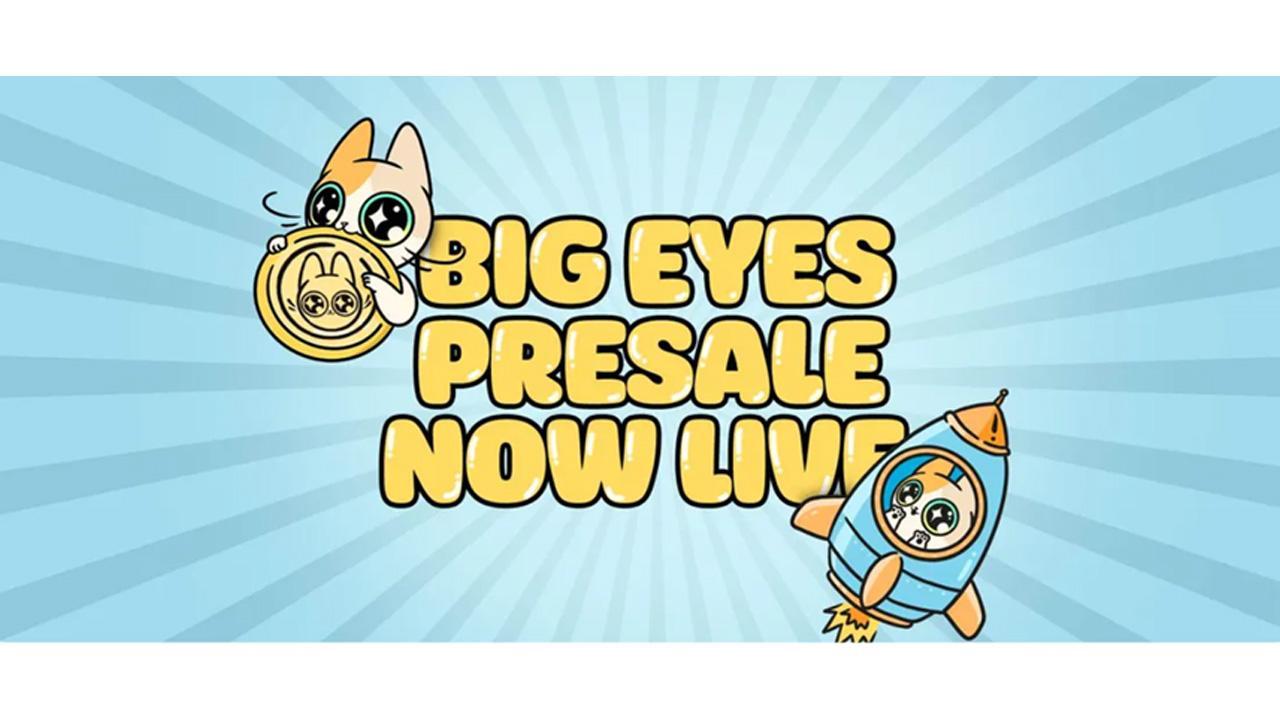 Investors are either holding onto their assets, hoping for a brighter future ahead, or cashing out now to forget their losses. Although the situation may seem dire, there is a surprising way to still get some fun out of investing in crypto.
This 'fun' is the existence of meme-based cryptocurrencies Big Eyes Coin (BIG) and Baby Doge (BABYDOGE).
A meme token is a digital currency inspired by an internet meme or trend. To be accessible, meme tokens typically have very low purchasing value (usually below a cent) and very close communities that enjoy sharing and creating memes.
The best thing about meme coins is you don't need to be rich to invest in them. They make for a good tool to learn the basics of crypto with, and because of their cheapness have less risk involved.
Baby Dogecoin- Pay Back Towards Your Community
Not to be confused with Dogecoin (DOGE) or Dogelon Mars (ELON), this little creature is its own serious meme cryptocurrency. Created by fans of the doge meme community, Baby Dogecoin (BABYDOGE) wishes to spread awareness about animal adoption.
As it is one of many Dogecoin (DOGE) replicas, it has to do a lot to stand out. Every time a Baby Doge (BABYDOGE) transaction is made, 5% of that transaction is redistributed to the community's holders. In simple terms, this means that if you hold Baby DogeCoin (BABYDOGE), you may earn more of these coins.
Additionally, Baby DogeCoin (BABYDOGE) has a designated charity wallet, which will receive distributions from Baby DogeCoin (BABYDOGE) holders.
While this seems like a good incentive, when the markets are down, fewer people will be willing to invest and transact with crypto. Baby Doge (BABYDOGE) requires a large user base to operate successfully. There are not many competitive advantages to buying Baby Doge (BABYDOGE) either.

Big Eyes Coin Has Nine Cat Lives To Survive This Winter
If cryptocurrencies want to survive this dark winter, they are going to have to try a different tact. While making money is the goal of any cryptocurrency investor, you may have to wait a long time to reap the return on your initial investment in the current situation. Consequently, emerging meme coins like Big Eyes Coin (BIG) are placing a greater focus on charities and community rewards so that when the market skyrockets again, investors of Big Eyes Coin (BIG) will skyrocket with it.
Another reason Big Eyes Coin (BIG) has the correct infrastructure to deal with the bear market is its fully audited contract and team verification. The Big Eyes Coin (BIG) website claims the token is "100% secure", with complete project security and anti-rug measures in place. An initial liquidity lock will also be held for two years.
One of the main reasons people may refrain from investing right now is that there is not a guaranteed chance of return. However, Big Eyes Coin (BIG) has also solved this issue. Out of the 200 billion tokens available at launch, 5% of those tokens will be put into a charity wallet. Following the cat-based theme, this wallet will be donated to oceanic sanctuaries to save the planet. Not only could investing pay off in the future, but it would also be benefiting the environment.
Why Big Eyes Coin Will Survive The Crypto Bear Market
Meme coins are a more affordable way for beginners to involve themselves in crypto without risking too much (as long as they invest money they are willing to lose). Although meme coins can potentially profit investors, they offer much more than just money. A strong community, inside jokes, charity donations and an adorable animal mascot are what is going to pull Big Eyes Coin (BIG) through this crypto winter and on to success.
For more information on Big Eyes Coin (BIG), please visit the following links:
Presale: https://buy.bigeyes.space/ 
Website: https://bigeyes.space/