Anuv Jain, who has captured hearts of thousands with songs like Baarishein and Gul, talks about what helps him connect with his fans in our first episode of Indie Insider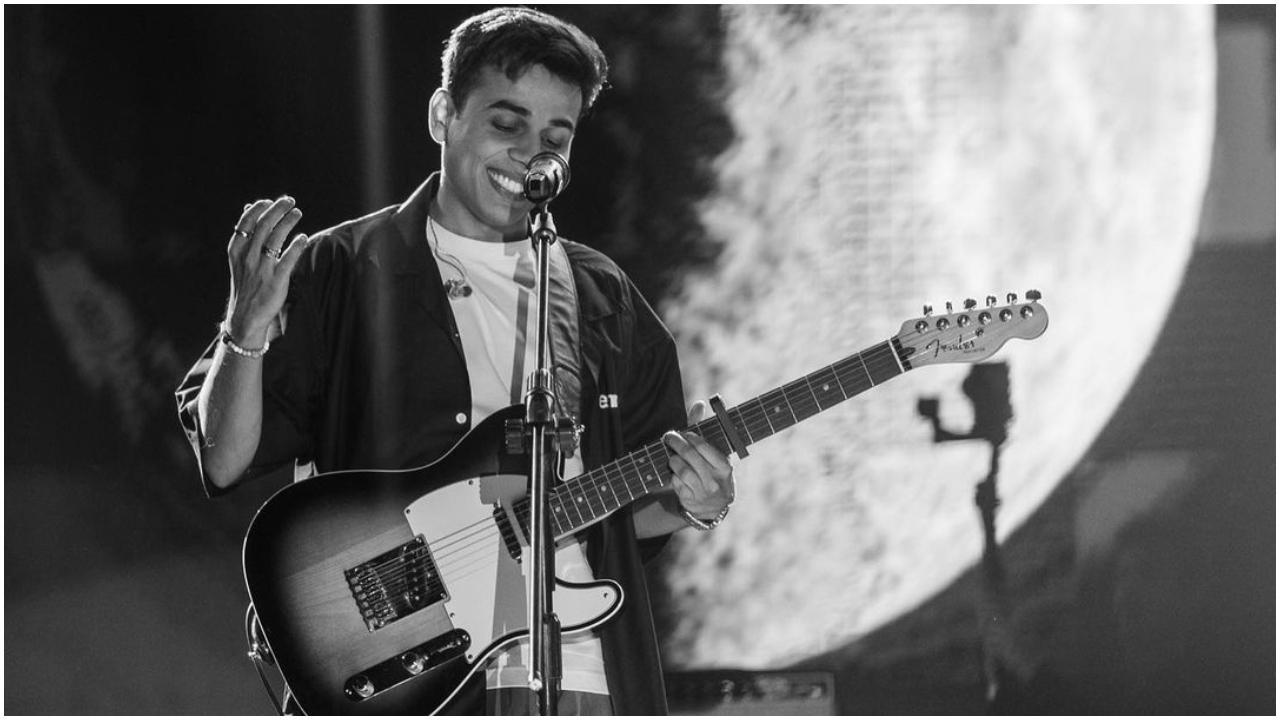 Anuv Jain says he absolutely loves all the female attention coming his way
Singer Anuv Jain has made quite a name for himself in the independent music scene. With songs like Baarishein and Gul, the 28-year-old singer has captured the hearts of the young audience with his lilting tunes. Huge crowds gather at concerts to listen to him sing the stirring melodies unplugged. If you are still unaware of his popularity, you've surely heard his songs as part of viral Reels on Instagram. 
As the first guest of Mid-day's latest YouTube series, Indie Insider, the singer, composer and songwriter talked about the surreal feeling he gets while performing live in front of thousands of people. The independent artist never imagined he'd reach this place in his life. "I thought I'll have a 9 to 5 job," Anuv said when asked what he thought he would be doing in his life.
ADVERTISEMENT
Anuv tries to keep his music very simple but when on stage, he tries to explain each song by narrating a story. Describing his music, Anuv said, "I try to tell stories through my music. My music is very simple, but the stories are complex and very beautiful."
According to Anuv, his fans include both millennials and GenZ listeners. He believes that love is a universal feeling, just like heartbreak. He talks about different emotions - not being with the person you love, a general feeling that everyone connects to and that is what attracts people to listen to his music.
"I always write about myself. Everything that I have written so far has been about me and about the way I have felt for people. It's not like I have very different emotions. I am a simple guy with simple emotions and this helps me reach the masses," he explained.
He threw some light on the survival of indie music in the current scenario. In regards to this, the singer mentioned that, "Singers are not bound to record labels, so I feel that the music is a lot more raw. That's what I feel has people really started to enjoy more."
Anuv has been on Forbes India's 30 under 30 list. While talking about this, Anuv spoke about his days of struggle. "When you hit rock bottom, there's no way but to go up and when you realise that this is it, either you fix your life or let things be the way they are. You plan to work towards fixing your life, that's how I pulled myself through because I was very lost," he said.
He added, "Music just found me and I think the universe just helped me out and everything started to fall into place."
Anuv agrees he is a romantic guy who wishes to do some loveable gestures, but he calls himself a realist as well.
Coming from Ludhiana, Anuv wishes to experiment more with Punjabi songs and also wishes to sing for Hindi movies. 
 
Despite being such a popular singer, Anuv said he has always been a shy person who doesn't socialise much but he believes that change is the only constant and he wishes to continue with that spirit in life.
The singer also spoke about his equation with another popular singer, Zaeden (real name Sahil) and hopes to collaborate with him someday. "Zaeden and I are like brothers," he said.
Watch the full interview here:
"Exciting news! Mid-day is now on WhatsApp Channels

Subscribe today by clicking the link and stay updated with the latest news!"
Click here!