Priyanka Udhwani has quit the show Yeh Rishta Kya Kehlata Hai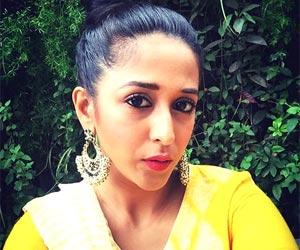 Picture courtesy/Priyanka Udhwani Instagram account
Priyanka Udhwani has quit the show Yeh Rishta Kya Kehlata Hai and is looking forward to doing something new. "The time has come to say goodbye to my show. I got to learn so many things from the talented people of the show," Priyanka, who joined the TV drama in 2014, said in a statement to IANS.
On why she left Yeh Rishta Kya Kehlata Hai, she said: "As an actress, I wish to perform. I don't want to just join the crowd and stand still. I think nothing was left for me in the show. The story has now shifted to the other family. Even Anshul Pandey, who played my husband, has left the show. I continued for a while as I am emotionally attached to it. But it's high time to look forward to something new."
"I want to do lead roles or play a very strong character in a show," said the Humko Deewana Kar Gaye actress.
Catch up on all the latest entertainment news and gossip here.
Download the new mid-day Android and iOS apps to get updates on all the latest and trending stories on the go