Saif Ali Khan wholly trashed Sacred Games Season 2 on Sit With Hitlist. Here's how showrunner Vikramaditya Motwane reacted to it.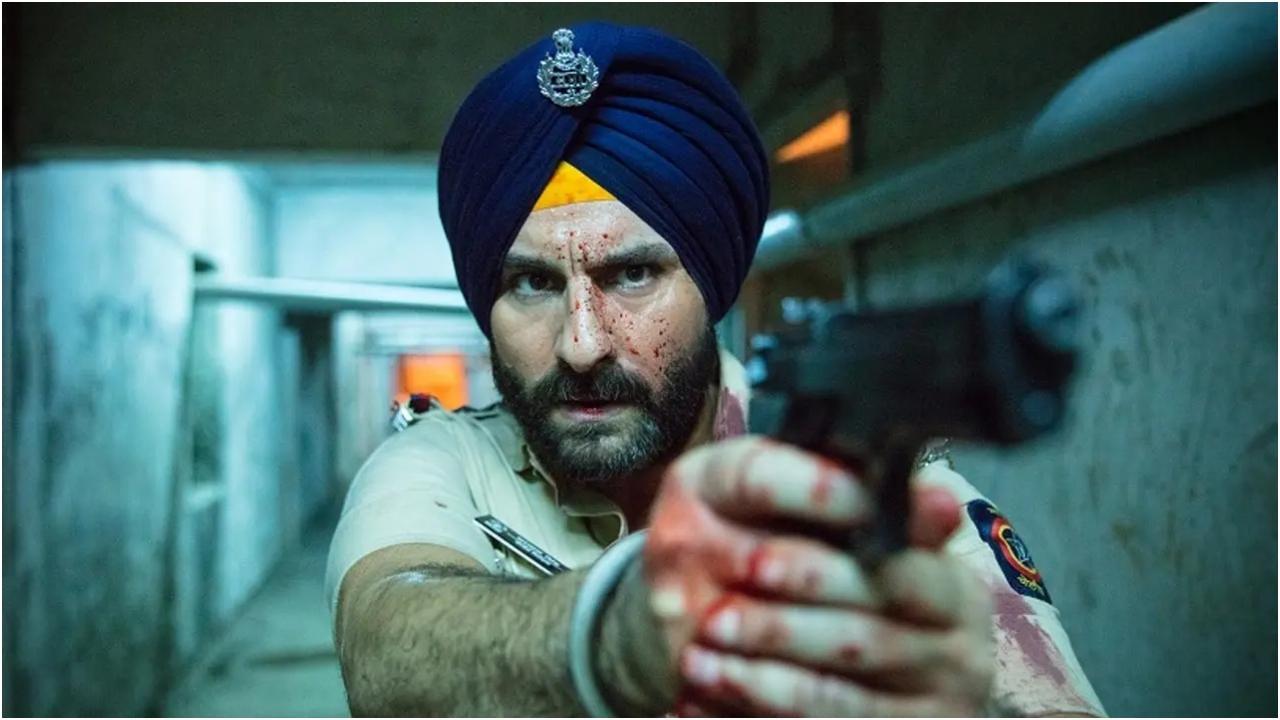 Saif Ali Khan as Sartaj Singh in Sacred Games
Vikramaditya Motwane became the guest for the first time in the latest episode of Sit with Hitlist, our long-form conversational series, but he has featured on it multiple times earlier as part of conversations with other guests. One was with Abhay Deol, Vikramaditya's school buddy. The other time he was mentioned was in a conversation with Saif Ali Khan, who was rather salty. He wholly trashed the second season of Sacred Games altogether - speaking about how a friend and him had popped a champagne to catch it together at home. A little later, they just shut off the TV.
"But that's Saif," Motwane reacts when we narrate the incident to him. "You can't hold a grudge against things he says. He speaks his mind. That is exactly the way he is. I totally love him for that. You can say things back to him, and he will take it. He respects that. We respect him."
ADVERTISEMENT
That said, Sacred Games season one (S01), that Motwane put together for Netflix, based on Vikram Chandra's tome of the same name, was incredibly received. While Netflix seldom shares its viewership numbers, they were quick to point out that two out of three viewers of Sacred Games came from outside India - making it truly the first Indian global show. 
What one noticed was the sheer audacity of the characters. Again, the world-building. And just the use of uninhibited, uncensored visuals, language, grime, grit, and the madness of Nawazuddin Siddiqui's Gaitonde, opposite the vulnerability of Saif's Ali Khan's Sartaj. 
Also read: Vikramaditya Motwane: Bhavesh Joshi should have been a girl | Exclusive
And then, whatever happened to Sacred Games in the second season - the thriller lost its sheen, veering into spaces so separate from the first. For all the criticism its way, it was hardly the ghastly season it was made out to be. Just not close enough to the first.
Motwane admits, "I think what happened with Sacred Games is that on S01, we had the luxury of time. Once Netflix said, okay, fine, we are going to do it - we got about a year to write the stuff, before starting shoot. I just wanted to do it without any assistance. I wanted to create a writers' room, come together, make it without having to say, 'Oh let's get some firangi to come in and guide us on how to do this, because we've never done it before!'
"What happened on S02 was that we had to turn it around in 12 months! So, while I was almost in the middle of shooting [S01], there is already the idea [that you have to start to work] on what to do with S02. While I was on post-production, the writing was actually happening. By the time I'm free to be able to get far deeper into [the writing of] S02, it's too late for me to make my presence felt," Motwane explains.
"Exciting news! Mid-day is now on WhatsApp Channels

Subscribe today by clicking the link and stay updated with the latest news!"
Click here!