On International Rosé Day, wine expert Sujata Patil discusses the rising trend of rosé wines in India, shares a pro-tip on choosing the right one, and handpicks the best of global rosé wines available in India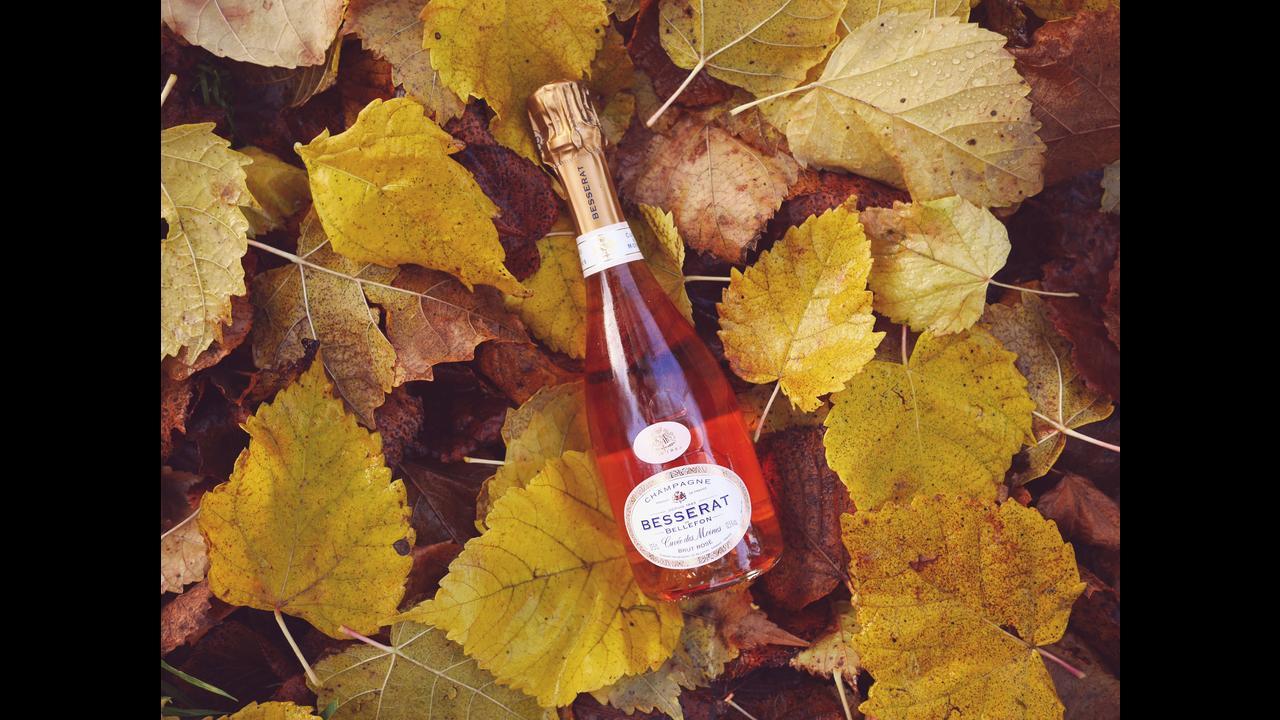 Besserat de Bellefon Cuvée des Moines Brut Rosé. Pic/Monika Enterprises
International Rosé Day is an annual celebration of the beloved pink wine across the globe. Tracing its origins to Provence in France, the day is observed on every fourth Friday in June and happens to fall on June 25 this year. With people experimenting beyond traditional whites and reds, the pink wine's popularity has steadily grown worldwide. "The reason why rose is enjoyed the world over as a dry wine is because it gets released just before the European summers and thus makes for light, refreshing and fruity wines to accompany summer menus such as salads, barbecues and grills," said wine expert Sujata Patil.

A rising trend
Armed with know-how of multiple aspects of the wine industry and decades' worth of experience under her belt, Patil runs a consultancy firm, The GrapeWine Consultancy. Elaborating upon the rising trend of rosé wines in India and its compatibility with the Indian palate, she said, "India has seen an increased interest in rose wines over the past year or so. Most Indian consumers imagine rose to be an off-dry wine, but honestly, if we learnt to enjoy them dry, they are the most perfect wines to be had along with our hot and spicy dishes as well as during all the hot months all over the country.  The fresh acidity really helps cool down your taste buds over a spicy dish and the fact that they need to be served chilled, make them an enjoyable option during our summers."
Quick tip

When asked about a fool-proof pro-tip to select the right rosé, Patil explained, "Since a rosé is to be enjoyed young, please look at the year of harvest which is mentioned on the label.  Try and pick a bottle which is not older than 1.5 to 2 years, and you should be able to enjoy the rose completely."
International curation

The wine expert wears multiple hats as the brand ambassador of Besserat de Bellefon champagnes in India and the Wine Business Head of Mumbai-based Monika Enterprises, a prominent importer and distributor of premium spirits and wines in the country.  Below, she lists six rosé wines from the best winemakers around the world that are currently available in India.
Laurent-Perrier Cuvée Rosé

The world's first 100 percent Pinot Noir rosé champagne, Laurent-Perrier Cuvée Rosé changes colour naturally from a raspberry hue to salmon pink. Flavoured with a wide range of red fruits: raspberry, redcurrant, strawberry, and black cherry, this supple and rounded wine offers a refreshing experience similar to the sensation of plunging into a basket of freshly picked red berries.

Food pairing: Its aromatic depth makes it ideal for pairing with marinated raw fish, grilled prawns, exotic dishes, Parma ham and red fruit desserts.
Besserat de Bellefon Cuvée des Moines Brut Rosé
This fruit-forward rosé champagne has notes of summer berry fruits- wild strawberries, black currants, and blackberry. Ideal for those who seek an intense layered flavour profile, the beverage evokes an impression of jelly, redcurrant, and almond. Its fine light bubbles form a creamy ring of foam while the finish is generous and delicately spicy.
Food pairing:  Enjoyable as an aperitif, it is an ideal accompaniment to sundried tomato and herb verrine, and prawn skewers with basil and lime. It is also a sensational match for desserts such as summer berry minestrone.
Premius Crémant de Bordeaux Brut Rosé

With its attractive pale-ruby appearance, this sparkling rosé wine comes from the Bordeaux region in France. Raspberry, blackcurrant, and peppermint, combined with Nashi pear leaves a smooth and fresh aftertaste. Make sure you serve this at 8°C for optimum drinking experience.

Food pairing: Enjoyable with desserts of all kinds, or as an aperitif for bubbly evenings with friends and family.
Fantini Cerasuolo d'Abruzzo
Hailing from the Abruzzo region in Italy, this rosé is currently the only Cerasuolo d'Abruzzo in the Indian market.  With a truly short skin contact, this wine is made purely from Montepulciano d'Abruzzo grapes and wears a pale cherry red colour. The freshness and round structure of this wine are accompanied by a bouquet of incredible scents and small red berries, particularly strawberry.

Food pairing:  The wine is amenable to most palates and accompanies Pan-Asian and Italian cuisine well.
Stonecross Pinotage Rosé

The only Pinotage rosé in India, the Stonecross Pinotage Rosé is light with an explosion of strawberry fruit on the nose. With a good balance of red berries, fresh acidity, and a soft finish, this light-pink hued wine has a fruity lingering taste.

Food pairing:  This wine would be ideal with smoked salmon, trout and snoek, Parma ham and ripe figs, crayfish, seafood paella and bouillabaisse soup as well as with ratatouille and vegetable moussaka.
Fantini Calalenta
A 'Provence-style' rosé with great potential based on Merlot coming right from the sunny hills of the Abruzzo coast in Italy. Made from grapes hand-picked at night, the Calalenta is currently the only Italian made Merlot rosé in India. This wine is known for its refreshing acidity with aromas of strawberry, fresh watermelons, and rose petals, and a  long  and  intense finish.

Food pairing:  It's the perfect wine to pair with vegetarian dishes, raw fish, and Japanese cuisine.