The Covid-19 pandemic forced many people to realise that they hadn't worn many of their clothes in a long time. This has not only led to a rise in the number of thrift stores, but also caused many who care about the environment to give up on fashion trends and choose pre-loved clothes owned by others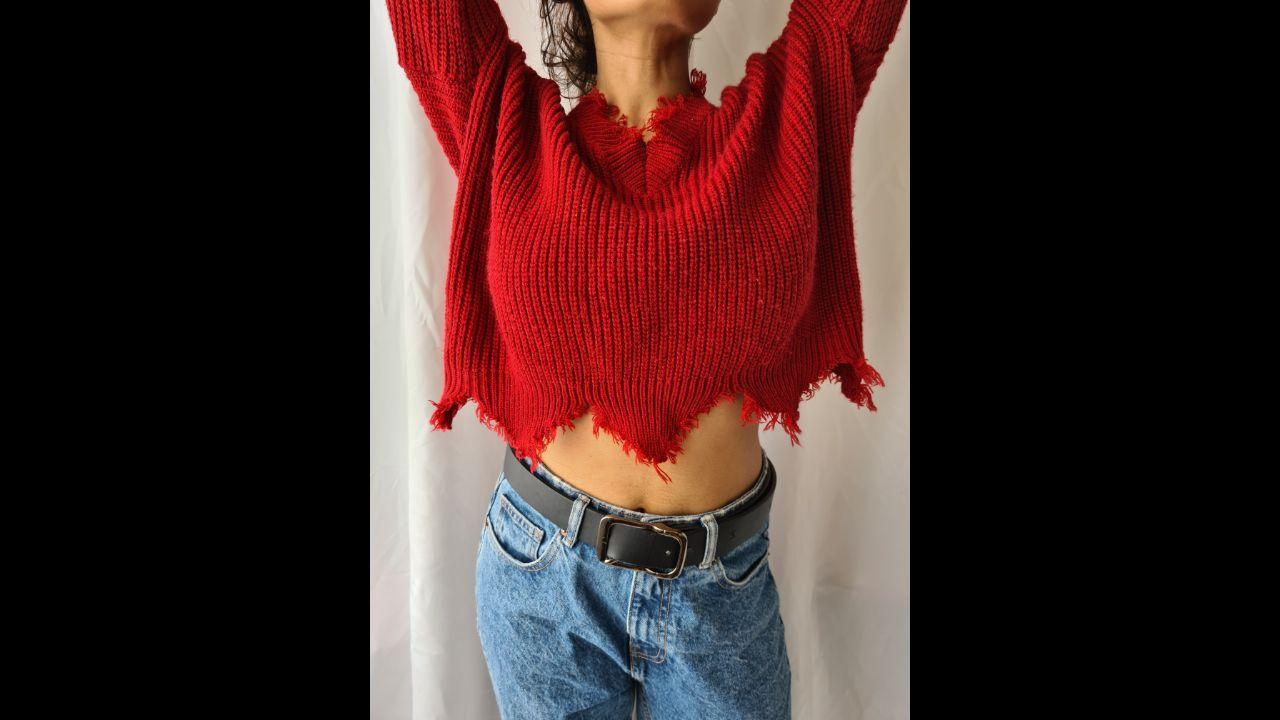 Bombay Closet Cleanse features a variety of second-hand clothes on their Instagram thrift shop store. Photo: Bombay Closet Cleanse
When Bandra-based sisters Sana and Alfiya Khan emptied the flab in their closet in March 2019 to host their own garage sale, little did they know that this would be the spark that would fuel a full-blown business a year later. While they were aware of thrifting and the culture around thrift shops, at the time, there was very little known about it in Mumbai. 
A year later, in the middle of the pandemic, they experienced a different kind of demand as most people were indoors and stopped buying from fashion stores and high street brands to rely on second-hand clothes. "Initially, during the pandemic, it was mostly college students who didn't have huge disposable incomes who bought from us; but slowly, it turned out that people who were aware about their choices and the impact they had on the environment also started buying from us," says Sana Khan, co-founder, Bombay Closet Cleanse. 
ADVERTISEMENT
What started out as a rummage sale in their house through word-of-mouth and WhatsApp messages has now turned into an active Instagram thrift shop featuring all kinds of clothes. From having merely 800 followers before the pandemic, they are now a community of almost 20,000 people on the social media platform. 
In the last year, Mumbai, among other cities in India, has seen a major shift in people opting for 'pre-loved clothing' – a term used to describe clothes bought from thrift shops at discounted rates. Thrift shops are shops that usually sell well-kept second-hand clothes at discounted rates. Thrifting means the act of shopping at these thrift shops, a lot of which have gone online due to the pandemic. 
The fashion industry accounts for about 10 per cent of global carbon emissions, according to a BBC report that also cites a UN estimate that the amount of water used to grow cotton – a major material for denim used in jeans – requires 7,500 to 10,000 litres of water. This is estimated as the amount of drinking water a person needs for 10 years. 
It is no surprise then that Bombay Closet Cleanse is experiencing the peak of the trend, with at least 10 deliveries a day and numerous enquiries. 
Mid-Day.com spoke to four women in the city about why they started thrifting, and how it changed their perspective about hoarding and fashion.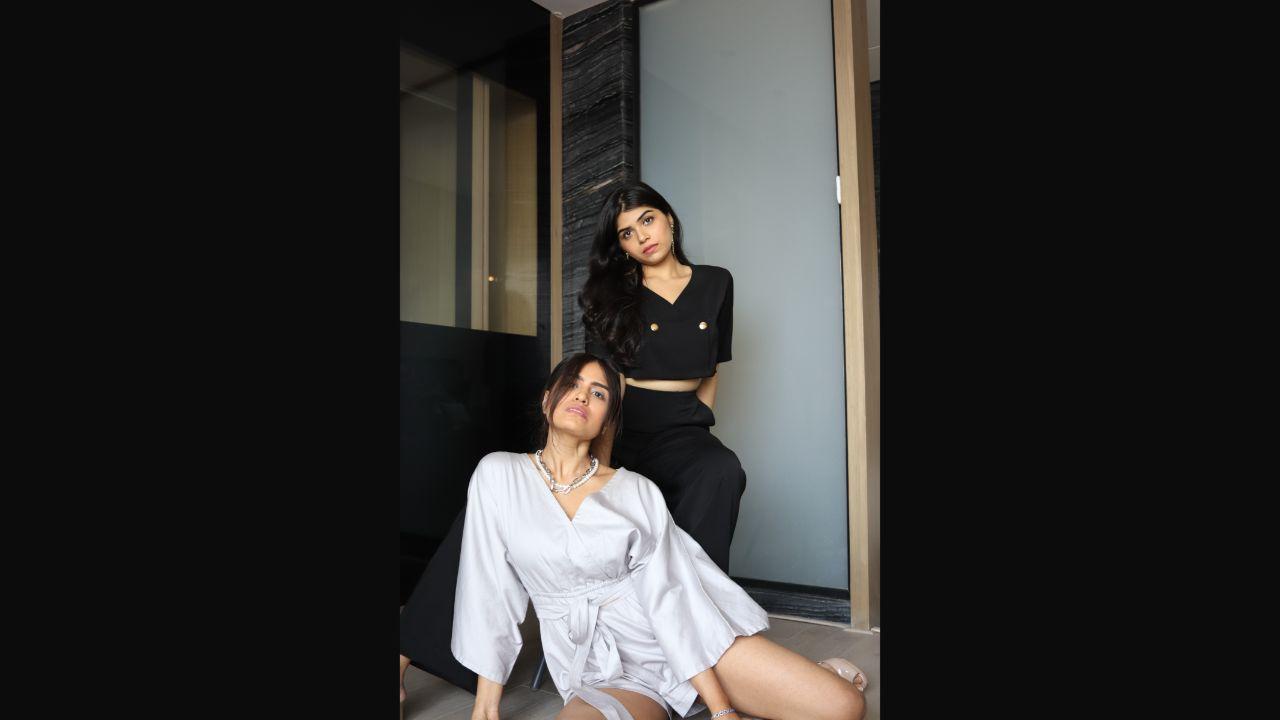 Sana Khan and Alfiya Khan, co-founders, Bombay Closet Cleanse

Cleaning out the closet
City-based communications professional Misha Paul quit fast fashion in 2018 and was looking for alternatives when the 33-year-old stumbled upon thrift fashion. "My first thrift wear was from a store abroad," says Paul. "When I got back to India, I coudn't find thrift stores easily and it was only after the world of Instagram thrift stores opened that I realised how wrong I was." Paul buys from stores all over India and tries to stick to a Rs 700-800 budget range. 
Just as the Khan sisters experienced a growing demand during the pandemic, it was Paul and many other Indians like her who were finally taking to thrift fashion, especially because most of them were cooped up at home and constantly online during the lockdowns.
The pandemic also led Sayali Mundye, another Mumbaikar to consider thrift shopping. Being a compulsive shopper who has been trying to reduce the amount of new things she buys for the last five years, thrift stores seemed the best option. She explains, "In the past, it was extremely difficult for me not to buy clothes and that is why I switched to thrifting, or buying from sustainable or recycling brands. After looking up thrift stores during the pandemic, I found them on Instagram and they are very convenient – you don't need to step out."
For 28-year-old Mundye, who is a sucker for the creative handwritten notes that arrive with her purchases, the personalised experience thrift stores offer has turned her into a fan. 
City-based content strategist Natasha Bandodkar says she has also begun shopping from thrift shops, after having chanced upon them while looking for secondhand books. From there, her journey in the last one year has been encouraging. "I started shopping from thrift stores because I realised that slow fashion brands and thrift stores made a lot more sense economically and environmentally," says the 31-year-old, who says she even found a hair straightener on one of them. Thrift stores have become her go-to for everything, and probably the first place she looks for anything. 
Paul says thrifting became the pathway for her to combine her love for fashion with sustainability. In 2020, the Mumbaikar started her own initiative, called Love Again, which upcycles old saris into another form for anyone who loves the prints and fabric. She converts a combination of past possessions and people-sourced material into clothes ranging from printed shorts to long, flowy dresses.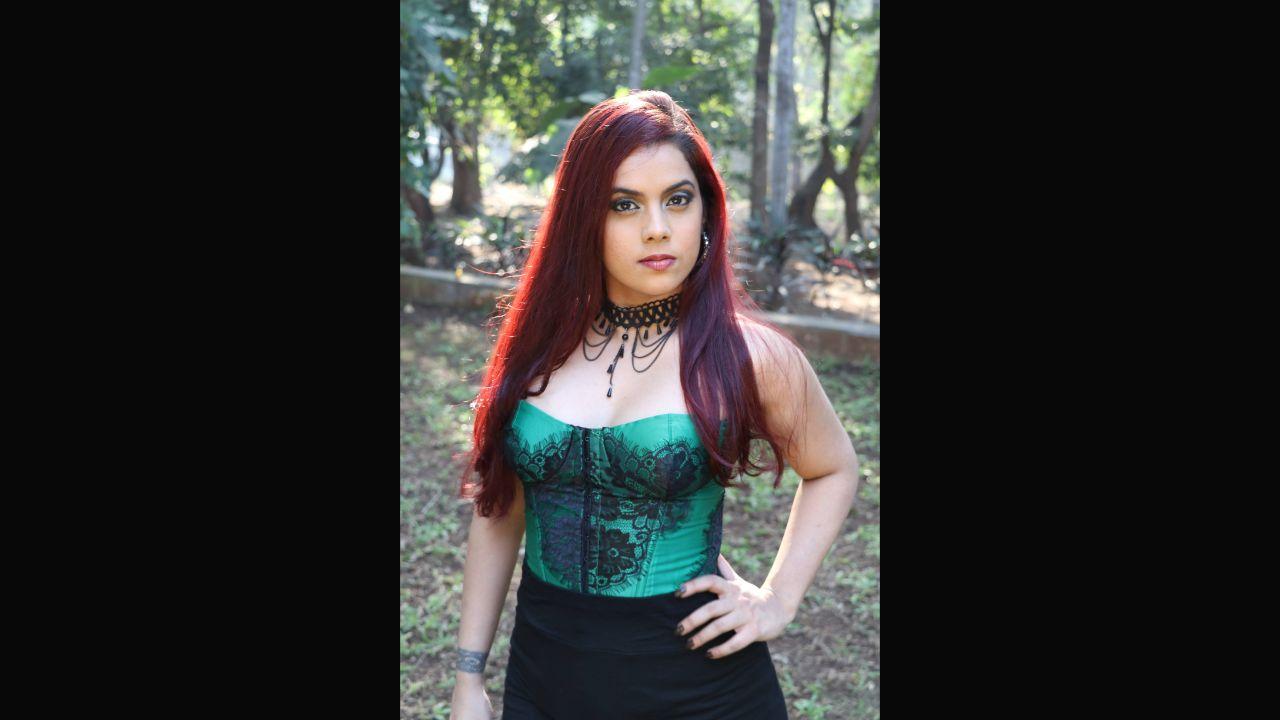 Astrid Alphonso wearing one of her purchases from thrifting. Photo: Astrid Alphonso

Pocket-friendly rates
City-based vocalist Astrid Alphonso, a self-proclaimed shopaholic, came across the concept of thrifting online and through friends, and it piqued her interest. "So many people are compulsive buyers and sometimes don't even touch certain pieces in their wardrobes. Since, I'm a vocalist and performer, I don't usually repeat costumes on stage either. Thrifting is a great option because you can revamp your entire wardrobe at pocket-friendly rates," she says.
This prodded the 28-year-old to pay heed to her father's multiple ultimatums to cleanup her closet after she realised it was a way of cutting down fashion waste. "I stumbled upon the concept of thrifting just in time and that's how I started my own store on Instagram called Bombaethrifts. I curate and sell pieces from all over; it's not much, but it's a small step towards sustainability and living a conscious, mindful life," Alphonso says.
However, she admits that even while she is shopping from thrift stores, there is no upper limit; her shopaholic instincts kick in. Khan, who has seen the thrift shop scene grow in the last one year, admits that the industry is still in a nascent stage. 
"There are people who still shop a lot through thrifting even though they may not even the stuff they buy later. That is counter-productive because the whole idea is to buy less," says Sana Khan.
However, she believes the thrifting movement is starting a conversation in India and changing the mindsets of people who used to absolutely against second-hand clothing." Once they get to know about the effort behind it, they are convinced. This also helps people be more mindful about how much they are buying," she says.
Also Read: How you can experiment with ethnic wear for your next work meeting
"Exciting news! Mid-day is now on WhatsApp Channels

Subscribe today by clicking the link and stay updated with the latest news!"
Click here!