.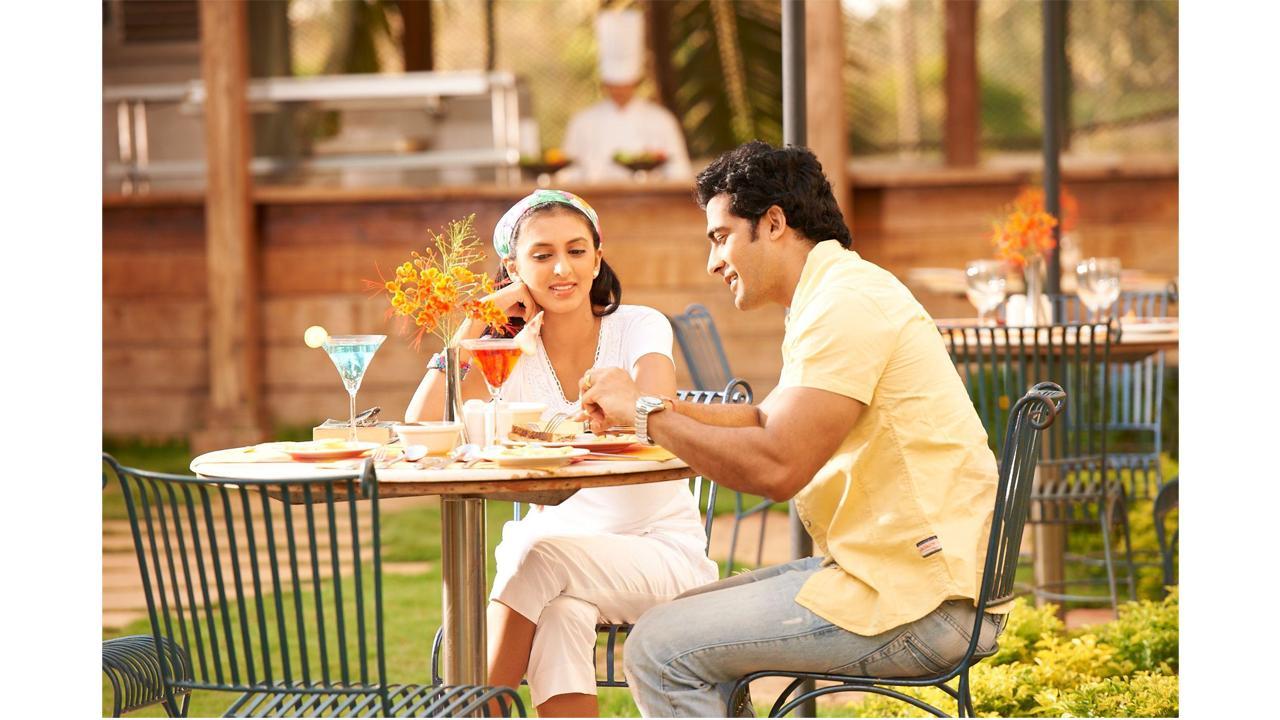 Representational Image
The year 2020 and most of 2021 were complete washouts in terms of travel and tourism. The Coronavirus pandemic forced everybody indoors, and you are still sceptical about holidaying with your children in tow. Since those below the age of 18 years are still not vaccinated in India, your travel options are quite severely curtailed. Meanwhile, you can only plan road trips to nearby destinations, but only in areas where there is no renewed threat of the pandemic.
Even as you wonder how long this state of affairs is to continue, you think longingly of going to faraway places and having your spouse and children enjoy themselves in a new locale. Why not get Club Mahindra to help you plan your next holiday, and the holidays to come for a lifetime?
ADVERTISEMENT
If it's family holidays, it has got to be Club Mahindra
As a person who likes to see new places with your spouse and children, you can hardly be blamed for frequently checking out the best deals for family holidays to nearby locations. Though you would like to travel wherever you want, it can become a little stressful to holiday in slightly inaccessible places, or where long walking or climbing is required, with kids in tow. Besides, you want to pick spots that your kids will enjoy as well, and where they will not be bored. Additionally, the hotels and resorts you stay at much be safe for children and have the best in terms of hospitality and food options.
If these are your parameters – and if they are holding you back from exploring the world like you want to, then you need to sign up for Club Mahindra Holidays. The Club Mahindra membership fee you pay today entitles you and your loved ones to the best holidays for a lifetime. This means you get:
Your pick of premium resorts and hotels in India and around the world – over 100 options to choose from in all corners of India, and in the US, Europe and Asia. You can stay at Club Mahindra Munnar Resort, Club Mahindra Goa Resort, Club Mahindra, Club Mahindra Las Vegas Resort or even Club Mahindra Sweden Resort!
Keeping the pandemic in mind, Club Mahindra follows the strictest sanitation protocols in all its properties. Rooms and common areas are frequently fogged and sanitised, and guests are kept safe in a bubble once they return from sightseeing. Daily temperature and oxygen level checks are mandatory across all properties, for all guests
The best on-site amenities at every resort and hotel, with splendid and comfortable rooms, swimming pool, spa, top restaurants, etc.
A long list of curated activities for children, as well as shared activities for families to enhance bonding
Help in planning your tours and daily itinerary
Complete leisure and freedom to rest and plan your vacation the way you want
Flexibility in deciding the time of the year, type of room and type of holiday when you buy the Club Mahindra membership
Added perks like admission to Club M, a members-only club that guarantees first access to upscale restaurants, health and recreation activities for the family in your city, access to thousands of premium cruises, and so much more
The best holidays ever, only with Club Mahindra
What does your Club Mahindra membership entail? Let's find out
Your membership entitles you to an annual holiday of 7 days, be it in India or an international destination of your choosing (from the current locations Club Mahindra is present in). The membership offers 25 years of stupendous holidays from the year of purchase
This means that you can choose a new spot for your annual vacation with your family every year. Bid adieu to going to your native place every summer, or planning trips where your relatives or friends stay to save on accommodation costs. Holiday in lavish style at a great cost
Club Mahindra divides the membership into four categories, each having its own unique benefits. Every category is designed to accommodate different kinds of travellers, the kind of trip they seek, their preferred season of travel, the accommodation type they want, and so on. You can have your membership customised on these parameters before Club Mahindra offers you the best pricing for your lifetime membership
The membership offers great flexibility, apart from the chance of staying at premium Club Mahindra resorts and affiliate hotels wherever you choose to holiday. Take the entire 7 days at one go, or break into smaller units of 2 or 3 days for shorter breaks. You can even combine last year's unused holiday days into this year's week, or advance next year's week or days into this year's for a longer break. Whatever your choice, Club Mahindra sorts it out for you
That's not all – you can pay the Club Mahindra membership fee in easy EMIs instead of investing the entire sum upfront. The EMIs are spread over a span of 6 to 48 months. And there's no need to wait to finish paying your EMIs till you use your membership – pay the first EMI at just Rs 9,990 and start holidaying while you pay the rest of the EMIs as planned
Apart from offering the best resorts and hotels, Club Mahindra also offers the highest variety of fun family activities and workshops to add value to your vacation. You can get help planning your itinerary or simply explore the large properties at your leisure. Families especially enjoy the curated experiences like trekking to aquatic sports, and workshops for kids
Who says you can enjoy Club Mahindra holidays with just your immediate family? Take your extended family members and friends along for the trip – just swap in your holiday inventory for a larger room and set off!
Why not get in touch to know more about the Club Mahindra fee structure, how to pay, the whole range of benefits ingrained in the membership? Start yourself and your loved ones off on a lifetime of the best holidays in India and around the world – why wait any longer?