Ajit Kumar is quite popular in India thanks to his expertise in the digital media world.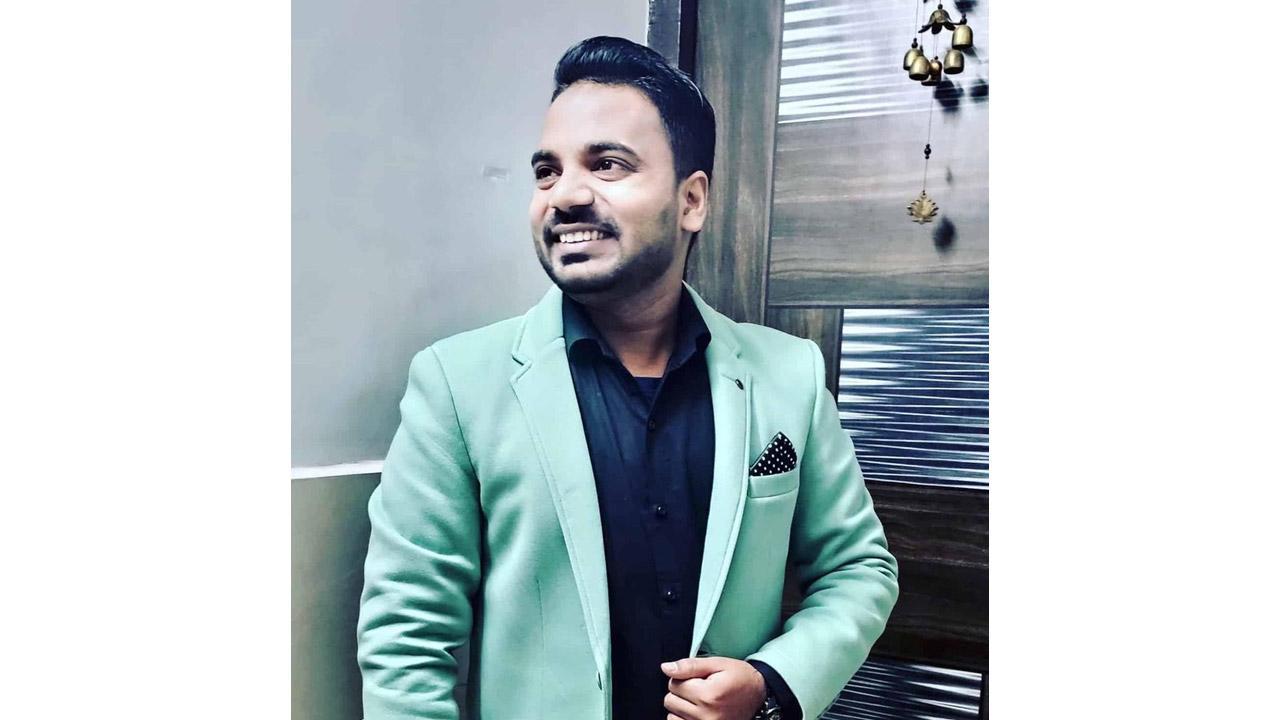 Ajit Kumar
Many of us have often heard people saying that we are the architects of our own life. It is indeed true. No matter if we come from a poor background, if we have the will and determination to shape our lives, we can do it. Challenges in life are faced by many, but only some people know how to face them and sharpen their abilities. There are many examples in India that have come from modest communities, yet made a name for themselves through their work. In today's modern world, there is one such person who has overcome the struggles in his life and is now doing what he loves the most. His name is Ajit Kumar.
Ajit Kumar is quite popular in India thanks to his expertise in the digital media world. Ajit was born in a small village in the district of Sitamarhi, Bihar on 05th November 1990. Though his financial condition was bad, he always had hoped for success. His eyes sparkled with confidence and optimism. Ajit was always a bright student when in high school. However, in college, things changed. He failed two times in his HSC examinations but he didn't let it get to him. On the third attempt, he passed the exams with great grades. Using this as a boost to his morale, he decided to pursue an engineering course. All he needed was to convince his parents. Despite having limited finances, his parents were convinced by him and after that, he started studying engineering at a good institute in Hyderabad.
ADVERTISEMENT
Sadly, engineering didn't intrigue him for long. The need to help people and reform his village never died in him. As a result, he gave up engineering and started looking for a good career opportunity. In the year 2009, he glanced at a newspaper advertisement of an animated film and something clicked in him. He looked up for opportunities in the animation field and saw that it was what he needed. Soon, with help from his sister, he got to Delhi and started studying animation in a well-known institute. But even animation didn't feel like the perfect career to him. He saw no scope in it.
In search of a new career, he came to know about website designing and development. As he started to learn it, he realized it was a perfect career for him. He was learning and also working a part-time job at the time. After a few years of learning all the tips and tricks in the business, he started King Digital Private Limited, a company that he dreamed of. It was the year 2014 when he got a great opportunity to work for the BJP, and lead their digital media campaigns. He was personally involved in all of the work. After that, he got many big names on his list of clients. Some of them included the Aam Aadmi Party, RGD, and many local parties. Besides, he also worked with the State Bank of India, Punjab National Bank, DLF, Amul, Delhi University, AIIMS, and the Government of Bihar.
Ajit is an entrepreneur as well as a responsible citizen. He always strives to help the needy and the poor. As a social responsibility, Ajit has decided to provide free training to 100 youngsters every year and employ them in the IT field. He has already trained a few people since the last year. Having entrepreneurs like Ajit Kumar who is also socially responsible is a rare thing to see. He is truly an inspiration for those who are going through difficult times yet never give up on their dreams.
This story has been sourced from a third party syndicated feed, agencies. Mid-day accepts no responsibility or liability for its dependability, trustworthiness, reliability and data of the text. Mid-day management/mid-day.com reserves the sole right to alter, delete or remove (without notice) the content in its absolute discretion for any reason whatsoever