Mukul Agrawal is an experienced and certified stock tutor with expertise in technical analysis.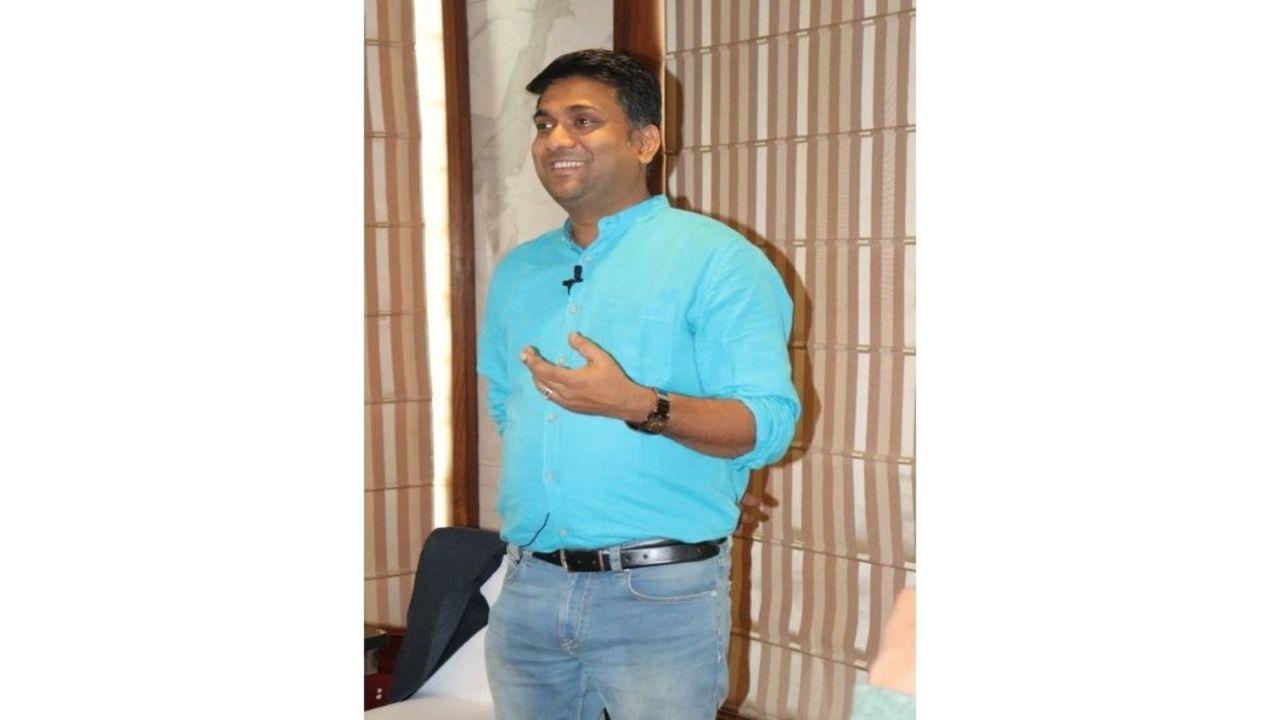 Mukul Agrawal
The quick speed of technology advancements and regulatory changes has led the global financial industry to develop significantly over the last few decades. More of the people are seeking interest in 'Stock Market' for investments. Innovation and technology has made it easier for smartphone users to assess trading platforms on their telephones rather than being fined to traditional trading methods. users can now actively manage their portfolios even when they are away from their desktops.
A stock exchange eventually benefits the innovator, trader, investor, industrialist, and banker. It is referred to as the business of all businesses. Mukul Agrawal, a well-known name in the financial industry. He is an investor, trader, finance coach, TEDx speaker, entrepreneur; founder of 'Agrawal Corporate.' Mukul Agrawal is an experienced and certified stock tutor with expertise in technical analysis. In the last 18 years since he has been in this industry, he has trained around 10000 students in online trading for the stock market. His YouTube channel 'The Mukul Agrawal' has gained almost 5 lacks followers and has made him achieve a huge success in virtual world.
ADVERTISEMENT
'Making everyone independent and literate' is the life mission of Mukul Agrawal who has been consistently working to train people about how to be an independent investor  and focus on 2nd earning. "Seekhega India To Kamayega India." His vision in life is to make children learn Trading and Investment from class 5th so with time they are adult they can easily take their stock marketing or other investment decisions. Investing in a financial market aims to maximize profits; yet, this complex market is impacted by a huge number of events, making forecasting future market dynamics difficult. It is always advisable to seek training before investing and educate oneself to minimize the losses and maximize the profits from your investments.
With the enhancement in the technologies and innovation in the financial market, the stock market is becoming an attractive field of study as it offers a variety of opportunities to investors however, the lack of financial literacy, knowledge of fundamental literacy and knowledge about the economic principles can critically affect the investment returns. Mukul Agrawal is working with his experience in online trading to assure that individuals can attain the right skills to decide on buying and selling the stocks and minimize the losses and maximize the profits. He was also honored with the 'National Achievers Award for Social Service' in 2019.
Investing in the stock market has become much easier with evolving technologies, now buying or selling stocks is just a click away. Investing here with proper knowledge serves an investor with various benefits. Some of the benefits are: Gains: According to historical statistics, stock markets have always stood the test of time, rising in value over time, even when individual stock values vary daily. Hassle-free trading: Buying and selling stocks or stock trading is no longer a complex mechanism. Trading is just a click away with your mobile phones, guard against inflation, an advantage of a booming economy, a well-regulated and transparent framework, dividend benefits, and a lot more, One has the option of selecting which firms to invest in, and it also serves as a much-needed liquidity buffer.
"Let your money work while you relax and enjoy!" 
"Exciting news! Mid-day is now on WhatsApp Channels

Subscribe today by clicking the link and stay updated with the latest news!"
Click here!