A firm believer in taking the path less trodden, Bhavana Bindra, Managing Director, South Asia, REHAU always wanted to make a difference and charter those territories which are not normally pursued by women leaders. Under her visionary command, REHAU is set to achieve its next wave of growth and expansion in the South Asia region.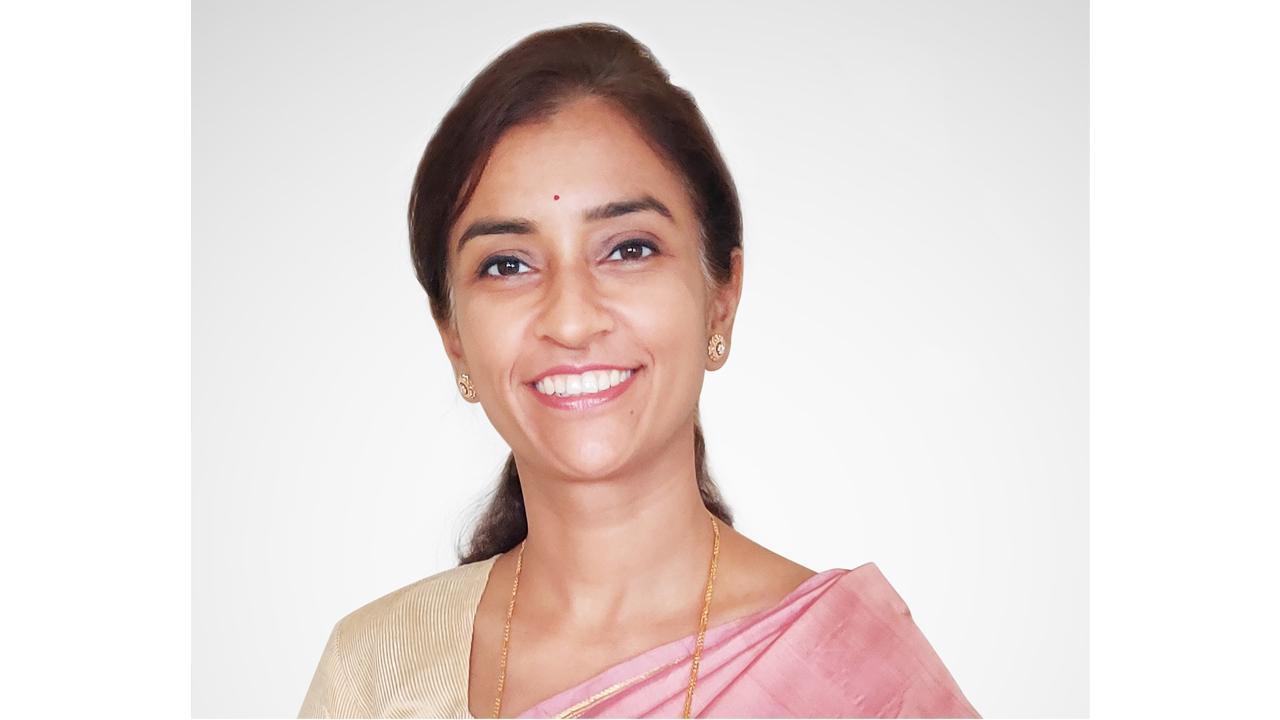 Bhavana Bindra
Despite having several lucrative opportunities in the US and Europe, Bhavana Bindra chose to carve a place for herself in the male-dominated manufacturing sector in India joining it at a time when women were seen only in support functions.
A graduate from the prestigious IIM Bangalore, Bhavana did her Economics Honours from Shri Ram College of Commerce, Delhi University. This after completing her Cambridge 'A' Levels from Singapore where she had gone on a fully-paid scholarship. A leader-par-excellence Bhavana joined the corporate world starting her career in consulting with The Boston Consulting Group.
Bhavana worked on projects in public and private sector spanning Financial Service and Pharmaceuticals industry, catering to domestic as well as global clients. Later with the ambition of making her mark in the engineering sector, again a male dominated territory, Bhavana joined the India division of US MNC Cummins. In a career spanning 13 years with Cummins, Bhavana worked across areas starting with strategy to moving onto setting up the automotive business for Cummins, which she later went onto run as its Head.
Driving profitable business growth while ensuring excellence in customer support, Bhavana went on to run Cummins' Distribution Business that's responsible for more than half a million engines of Cummins across the country. Creating benchmarks at a global level, Bhavana placed the business for the company on the global map through her extraordinary leadership.
Not the one to live in her comfort zone, Bhavana has also spent time at a start-up setting up their India practice and worked with a Dutch MNC to enable exponential growth for their India business.
After taking the helm at REHAU Polymers, one of the leading global players in Furniture and Building industry, Bhavana has set her eyes on India in terms of her responsibilities concerning growth and expansion of REHAU in the entire South Asia region. She believes that South Asia, especially India, is one of the most dynamic regions in terms of potential for growth and innovation for REHAU.
REHAU's commitment to India began in the year 1997. Not too soon after establishing its Sales office in the country, REHAU set-up its first manufacturing facility in the country at Pune. Currently with three plants across the country and four offices, REHAU has been constantly looking to augment its presence in the region ensuring production of goods for the Indian market, while also catering to exports.
Moreover, REHAU's presence in the Furniture solutions and Industry solutions business has been moving from strength to strength. Apart from having a significant presence with Edgebands, REHAU has also been rapidly expanding across the value chain. The company is also looking at entering into the Premium Kitchen segment.
REHAU is also a manufacturer and supplier of third rail system to the Indian metro authorities. The ministry of Urban Development has set up two million population as basis for any city to become eligible for an investment on a metro rail project. In most of the metro rail system, the power to train is supplied by the third rail system. The third rail metro rail system in Kolkata uses REHAU third rail system. "This is going to be our biggest strength in industrial solution segment," says Bhavana.
Asking about the new challenges as well as opportunities before the polymer-based solutions in construction, automotive and other industries in India, she says, "like every other industry, polymer-based solutions have experienced challenges in the pandemic times. Starting from raw material costs being impacted across the globe to disrupted last mile operations, we have all learnt from our experiences in the process."
"However, as industries emerge stronger from these in the post-pandemic, new normal times, there will be renewed demands from customers in the form of better quality from the discerning ones to more efficient operations with even higher cost competitiveness as a given expectation. While there is expected to be enough demand, with newer players entering the market, there will always be pressure on the established ones to continue to raise the benchmark," adds Bhavana.
"For REHAU, making in India has been part of the strategy for the region and we will continue on the same," says Bhavana while adding, "Our current focus in this regard is to expand our Third Rail business which will be catering to the various Metro Projects upcoming across several cities in the country. We are proud to be bringing German technology in serving the citizens of our country."
While deliberating upon her roles, responsibilities and the future of REHAU in India, Bhavana adds, "REHAU is a very interesting project of my career, wherein I look forward to bring lot of Innovation in technology as well as the way business operates. Future for REHAU is to be available for everyone everywhere. Our objective is to bring in German engineering at your doorstop in your home. You think technology you think REHAU."
She affirms, "We want to ensure to have the full potential for REHAU reconnoitered in India before we make our presence felt even more strongly than we have so far, in other countries of the region."
In her free time, as part of her favourite pastime or hobbies, Bhavana likes spending time doing playful activities around the house which can be cathartic, especially when the mind has a tendency to keep itself occupied with the professional aspect of life. "But yes, I love to spend time with my family, including also my twelve-year-old daughter who seems to be growing faster than I can keep up with! Besides, I also write articles across publications on various subjects of leadership and experiences from the corporate world besides also dabbling in the more day-to-day musings of lives around," she says.
A firm supporter of team work in the pursuit of achieving organisational and business excellence, Bhavana believes that taking people along while caring for them and believing in their potential has been the key for her, as has been the desire to be learning.  The statement comes to the forefront as she is currently on the Boards of various public companies as an Independent Director, sharing her experiences with organisations across the spectrum, while ensuring a continuous learning for herself.
"For the markets and product segments that REHAU has been catering to over the years, we have established a leadership position. Our hope is to extend the same into the newer segments and product categories we are expanding into. Moving across the value chain is a big part of our strategy going forward as is the possibility of expansion in hitherto limited-participation segments. More to come as the story unfolds …" concludes Bhavana.