Sai Tej is a successful executive with more than eight years of experience in digital product management and marketing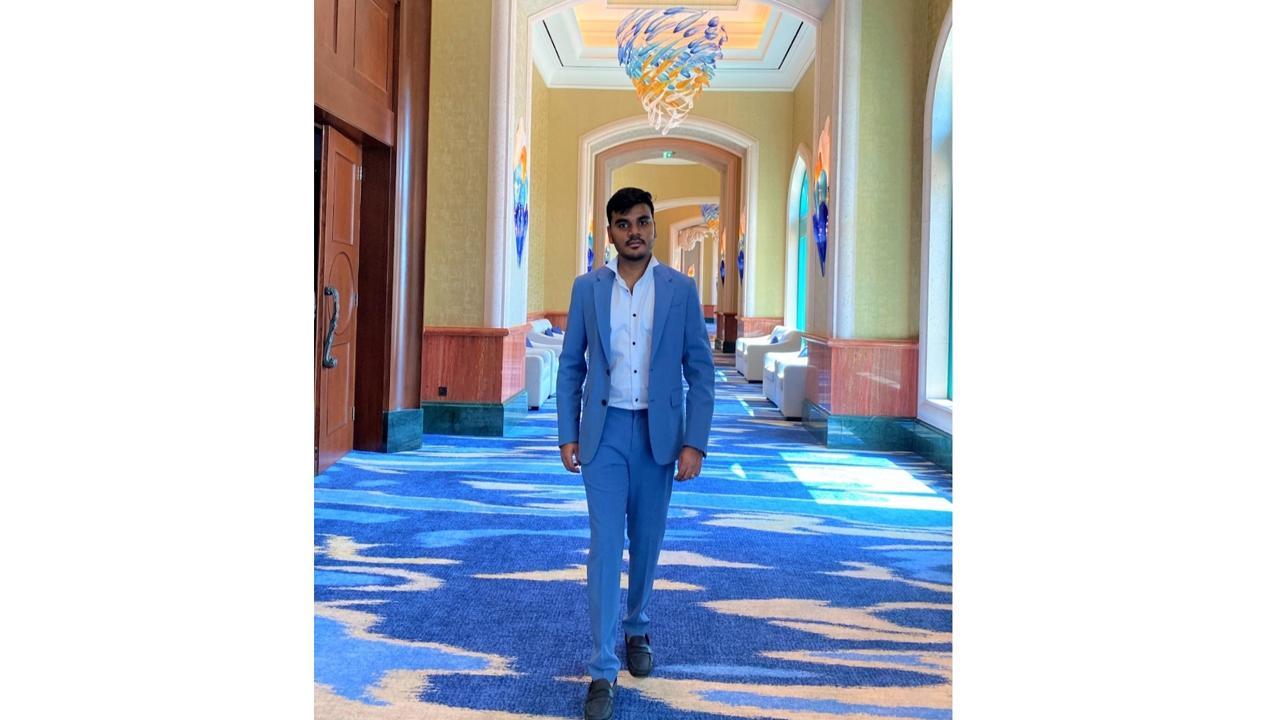 Sai Tej Annareddy
Sai Tej Annareddy, a well-known Entrepreneur, CEO, and founder of 3 thriving companies - DLT LABZ LLC, COINOVY, Chakravuyha Software Technologies Pvt. Ltd is a revolutionary personality in the Crypto digital currency and Blockchain industry. Chakravuyha is a technical partner for social media-based platform Smashit Entertainment India Pvt. Ltd. as well. It runs Smashit Live Application. This project is working in addition to the Blockchain Technology Project.
The early years were not easy for Sai Tej. He had to work as a vegetable vendor in the streets of India during his college years. He completed his Bachelor's Degree in Business Management from Hindustan Business School, Bangalore, in 2013.
ADVERTISEMENT
Sai Tej is a successful executive with more than eight years of experience in digital product management and marketing. He has had an outstanding reputation in the blockchain industry and cryptocurrency technology since 2013, due to his skillsets and magnificent work.
He is also a co-founder of Short News and vice president of Business Development at Coinlancer. His block-chain-based freelancing platform coilancer.com is something that modernized the industry to a higher level. His company DLT LABZ LLC built various blockchain-based platforms from different clients all over the world and worked on a technical partnership with some companies like:
Dinnar Exchange (Malaysian Company)
Coinarmy (Crypto exchange, Turkey)
Translab Innovation Pvt. Ltd (India)
Being an extremely passionate technologist, Dubai-based FinTech, and Blockchain entrepreneur, Mr. Sai Tej Annareddy participated in many events including:
In 2019, as a speaker at International Blockchain Summit
In 2017, as a speaker at Thailand Blockchain Authority
In 2017, as a speaker at Singapore Blockchain Meet conducted by SAM
In 2017, as a member of the Chief Advisory Board at International Blockchain Symposium 2.0 (Malaysia)
COINOVY, a Dubai-based tech company, was founded by Mr. Sai Tej, Mr. Dhaval, Mr. Bhavin, and Mr. Kenny in 2019. COINOVY is involved in supporting the blockchain ecosystem. COINOVY is a digital finances application with digital assets that combine an unlimited number of wallets to send, receive, exchange, earn and borrow (All-In-One Wallet System). In addition to that, COINOVY provides a Debit Card powered by Visa for ease of transactions & liquidity, ensuring the utmost security by partnering with BitGo, to assist small companies with the function of Token to Crypto. It is available in 19 currencies. Furthermore, it provides benefits like:
The facility of Crypto to Fiat-with your trusted brands
The facility of secured Crypto investments-with BITGO
The facility of COINOVY instant loans
The facility of cross-border transactions with IBAN standard
The facility of Cross-chain transaction-with COINOVY bridge
Availability of C2F
Founders and Co-Founders of COINOVY brought together varied experiences in terms of custom blockchain solutions, running & managing a blockchain and crypto company, understanding of the crypto industry, AI, Fintech, business development, and traditional and digital marketing to make COINOVY a trustable and secure platform. With extensive expertise in various online and offline approach from various backgrounds, the team has brainstormed and brought together their expertise on the table and created COINOVY and ensured the liquidity and the security is at utmost priority
Chakravuyha Blockchain Software Technology is a Hyderabad-based global services company founded by Sai Tej Annareddy in 2017. Chakravuyha started as a simple technology company and then transformed into a one of its kind Blockchain-based service provider with the application of many technologies involved. Their exclusive business meeting model is purpose-built to compromise the client partners with best-in-class facilities through committed funds such as people, technology, infrastructure, and top management support. Machine learning and artificial intelligence techniques are propellers to the application in the market, and Chakravuyha shows promises to become one of the pioneers in bringing it up.
The services of Chakravuyha include:
Blockchain Technology
Mobile Application
Information Technology
Business Outsourcing
Trading Platform
Digital Currency Exchange Software
 Furthermore, it provides the following advantages:
100% data and IP protection.
No repetition of data
Enhanced security and improved transparency
Bug-free sprints
Chakravuyha has built a platform delivering Data Availability and Transparency as an important feature. They believe that leveraging the use of Blockchain technology can eliminate the asymmetric traffic flow problem and allow ownership of data to empower its owner. Projects like Coinlancer, Femergy, and a next-generation live streaming application called Virtual Arena are some of the highly developed projects of Chakravuyha. For Virtual Arena, the company had to undergo a lot of research. Unlike any other application streaming worldwide, this new product has remarkable features and revenue possibilities.
DLT LAbz is a software programming advancement organization, founded by Mr, Sai Tej Annareddy in 2017. It provides IT solutions for enterprises and clients around the world. It provides a scope of advanced programming skill set that incorporates e-business arrangements, PC communication, enterprise applications, proficient web composition and its improvement.
Their services includes:
Blockchain Service
Virtual Currency
Marketing Service
Regular IT Services
DLT Labz is programming the next big thing on the internet which is blockchain. It has significant involvement in creating custom program improvement and application advancement, which is the best match for a user's need and prerequisites. It has the ability to work with clients from organizations to individuals. Its amazing projects with customer organizations have set up an excellent reputation for being predominant suppliers of IT solutions.
Launch My ICO is a blockchain startup accelerator, founded by Mr. Sai Tej Annareddy in 2017. It provides an end-to-end solution that helps startups go for crowdfunding through a token sale, hence execute their ambitious projects successfully. LMI is bound to launch authentic, secure, and successful tokens. Predominantly, LMI is the most striking platform for startups that fail to materialize due to financial constraints. It is based in Hyderabad, Telangana. It uses ICO expertise to empower the next wave of blockchain entrepreneurs.
Their clients include:
Coinlancer
Vanig
Femergy
Virtual Arena
Listed below are the services provided by Launch My ICO:
Community (Community Building, Social Media, Bounty Management, Customer Service)
ICO Essentials (Website, White paper, Video Creation, Translations)
Strategy and Consulting (ICO Consulting, Project Manager, Advisory Board, Legal Consulting)
ICO Infrastructure (Blockchain Infrastructure, Token Sale Wizard, Smart Contracts, Investor Wallets)
Marketing (Media buys, Press releases, Investor Outreach, Listing Services)
Security and Trust (ICO Audit, Smart Contract Audit)
A person will not find any prepackaged or out-of-the-box solutions at Launch My ICO Instead he would be able to work with a dedicated project manager to create a fully customized program. A person can build the perfect launch, by selecting all the required services.