The salesforce expert intends to end the assumption that getting overworked is considered "cool"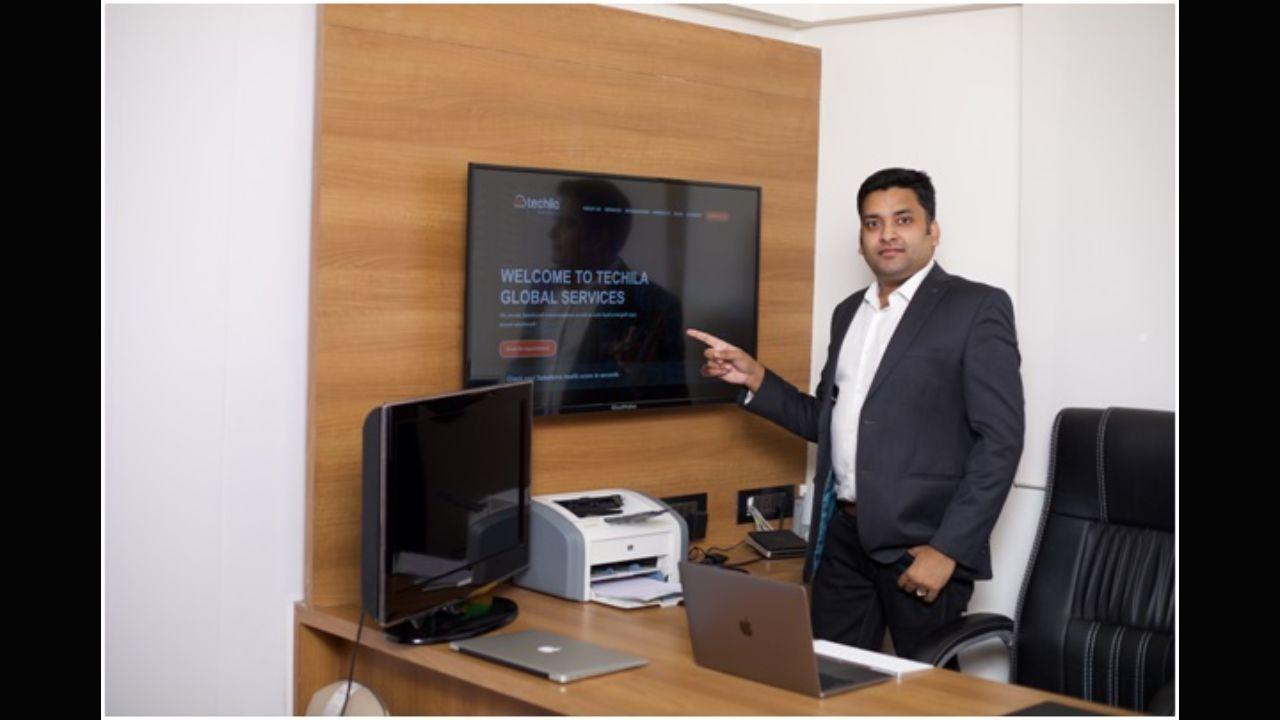 Chitiz Agarwal
Chitiz Agarwal, the founder and CEO of of Techila Global Services (https://techilaservices.com), stresses on the importance of an ideal work-life balance in the IT sector. IT professionals often tend to overwork themselves by extending their work hours, leading to exhaustion and burnout. Mr. Agarwal aims at getting rid of the notion that considers getting overworked to be a positive sign.
He says, "I see a lot of my friends and peers working way longer than they ideally should. This often ends up eating into their daily schedule. They spend increasingly less time with their family and friends as they are caught up with work for the most part of the day. However, what's worse is that they often take pride in working themselves to exhaustion!"
Chitiz Agarwal has been an entrepreneur for more than eight years now. Since he started his dream venture, he was certain about not letting his teamwork more than they should. The IT sector, especially in the realm of Salesforce development and consultancy, requires employees to give their 100% and demands a good amount of physical and mental exercise.
Since he launched Techila Global Services, Mr. Agarwal has been particular about letting his employees enjoy a good work-life balance. Apart from ensuring that they do not take their work home, he provides a lucrative work environment to the employees while they are working in the office. He strongly believes that an IT employee can give their best if their mind is free from unwanted pressure and more receptive to innovative ideas.
Since the world has been struggling with a global pandemic, every industry has suffered in more ways than one, including the IT sector. However, since many IT jobs do not necessarily require the professionals to work from physical workspaces, they have been luckier than the professionals working in other industries who suffered way more due to the COVID situation.
However, Chitiz Agarwal sees a flip side to this situation. He believes that working remotely is likely to increase the tendency of IT professionals to overwork themselves and distort their schedules even more. He says, "When you are working from an office, you know for a fact that your work end at 5 PM and you can leave for home at a dedicated time. However, working from home tends to blur these boundaries, making IT professionals stretch their work hours, willingly or unwillingly."
Since a bunch of his employees has been working remotely since the pandemic situation, Mr. Agarwal makes sure that none of them work beyond the dedicated hours. He encourages his employees not to attend any calls or emails on weekends and beyond their work hours unless it is something that cannot be avoided.
About Chitiz Agarwal
Chitiz Agarwal is the founder and CEO of Techila Global Services – a noted Salesforce Development Company and Salesforce Consulting Partner company. Mr. Agarwal is a Salesforce Technical Solution Architect, Developer, and Consultant having been associated with some of the biggest names in the IT industry such as Accenture and IBM.
Apart from providing extensive Salesforce development and consultancy services, Mr. Agarwal also provides free Salesforce training to aspiring It professionals through the platform of Techila Academy.