DJ who is adding spark to the wedding through his unique style is DJ Axonn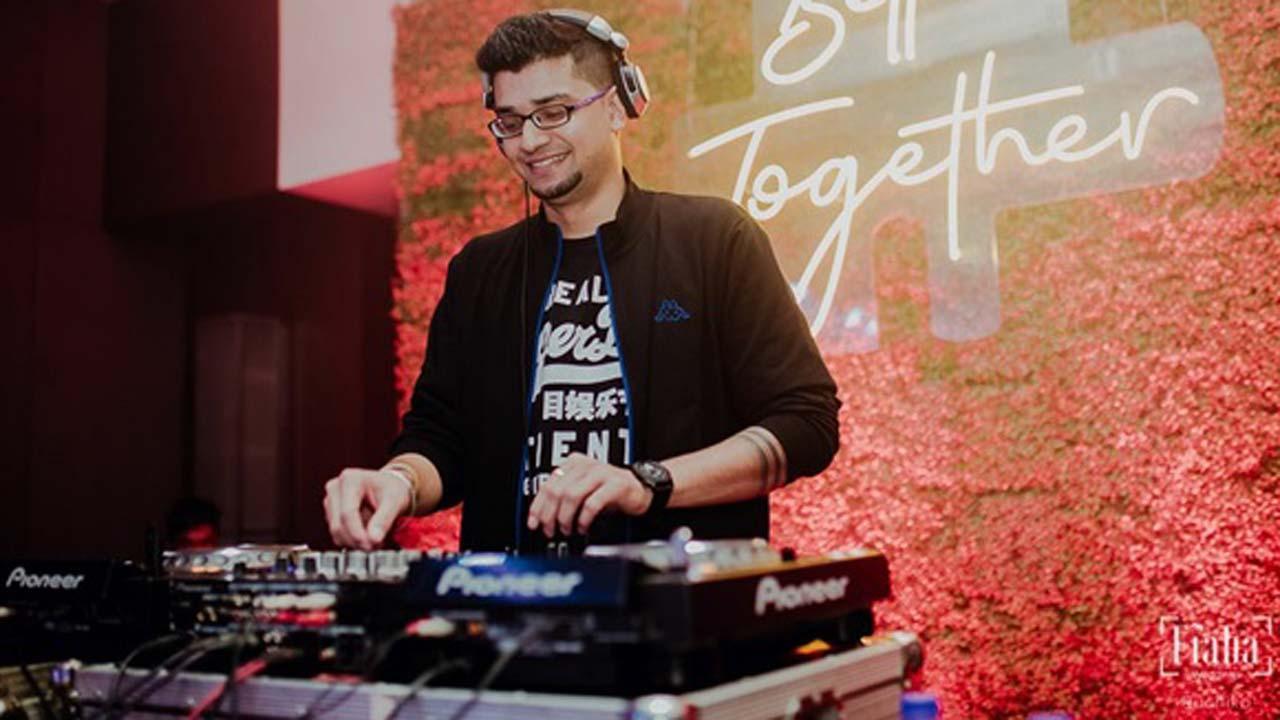 DJ Axonn
It's crucial not to overlook the impact of entertainment on a ceremony and reception when choosing music for your wedding. To establish an acceptable backdrop and ideal tone for your event, you'll need the perfect music. You must choose a DJ with care, just as you must with all other aspects of your wedding ceremony and reception. A wedding DJ is a professional entertainer who can manage and run the wedding's music playlist. One such DJ who is adding spark to the wedding through his unique style is DJ Axonn. Through his hard work, he has created a niche for himself in the industry. 
Professional DJs are distinguished from amateurs by the appropriate amount of experienced planning prior to the wedding celebration. DJ Axonn, having expertise in the field, started his career back in 2010 by performing at clubs and events. This talented DJ progressed to performing at campus gigs, after which he began publishing his mixes on YouTube. For the same, he garnered love from the audience and after that, he couldn't stop producing hit mixes. 
ADVERTISEMENT
Being the top-most sought-after musician, he has been creating waves in the music industry for over a decade. He stays ahead of the game not just because of the music he chooses to play, but also because of how he plays it. This extremely gifted DJ can take control of the dance floor and energize each guest at your big day to create an amazing, celebratory ambiance by belting out long flowing mixes that smoothly integrate one tune into the next.
Born and brought up in a Punjabi family, DJ Axonn hails from Mumbai. He produces and mixes songs, which makes him an all-around performer who can grace any event at your wedding, whether it's a rousing Bollywood-fueled sangeet or a glitzy cocktail party. 
Talking about his work experience, DJ Axonn said, "Though I started my career by playing at clubs and events. But, when I switched playing at the weddings, I thoroughly enjoyed doing it. Spreading happiness on people's faces during such an auspicious occasion makes my heart filled with joy."
DJ Axonn aka Rajat Mahajan has consistently surprised audiences with his high-quality presentations that create a ruckus on the dancefloor. DJ Axonn has performed at private gatherings and weddings all over the world, including Thailand, Malaysia, Goa, Jaipur, Kolkata, Mumbai, Guwahati, Dibrugarh, Silchar, and Dimapur, as well as notable jobs such as the One Republic Band India Tour.
The personality, convenience, savings, song selection, and flexible sound system of DJ Axonn add immeasurably to the energy and style of your wedding reception. Whether you're planning an elegant party with a traditional ambiance or a hip fete with a nightclub feel, his chameleon-like ability to adapt to any style makes him a strong choice.