Sandeep Chachra Co-chair of the World Urban Campaign of UNHABITAT and Executive Director, Action Aid Association. Views expressed are personal and do not necessarily reflect those of the organizations represented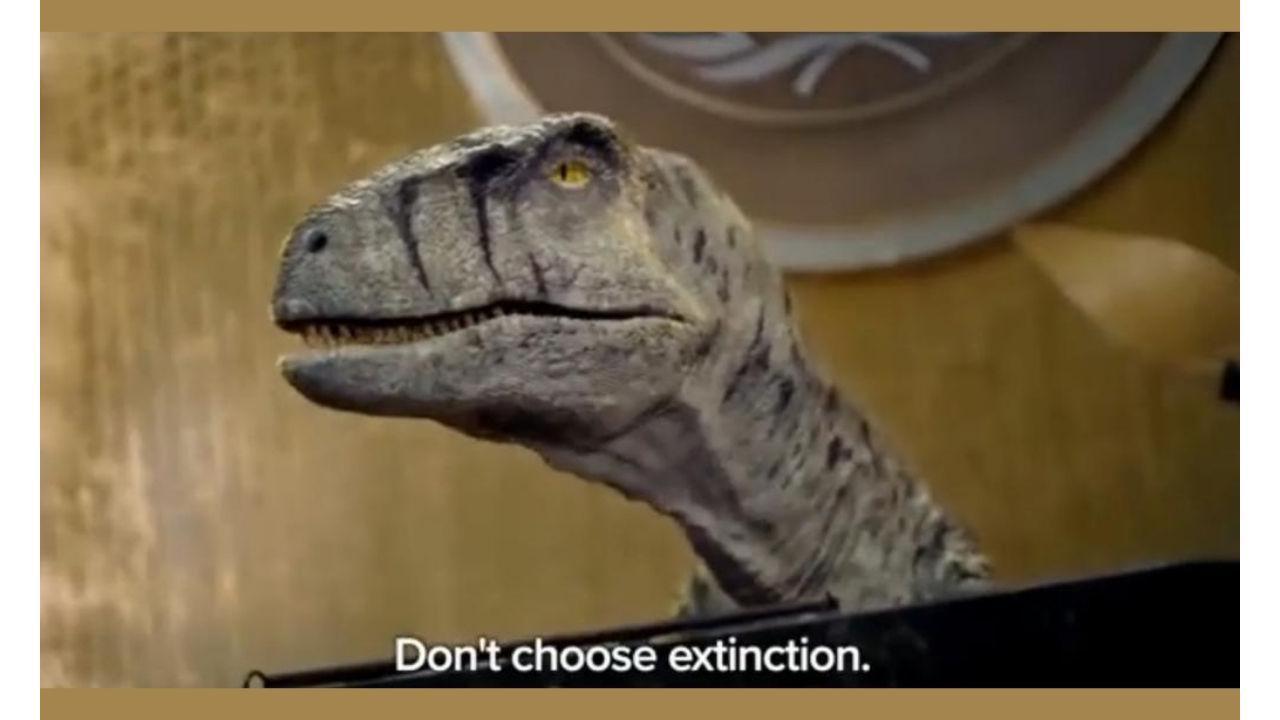 ""A screenshot of the dinosaur video that was the centrepiece of the UNDP 'Don't Choose Extinction' campaign.""
Every year, floods, storms, heat and cold waves, rising sea levels, water stress and air pollution disrupt the lives of millions of city dwellers. The impact is felt most by the vulnerable and impoverished residents of the cities, among them, the informal workers – those who both make and sustain cities and urban lives.  The urban labouring poor live in informal settlements or slums, most often located in areas prone to landslides, flooding, and other natural disasters. The lack of protective infrastructure, inadequate civic services, and overcrowding increase their vulnerabilities. The UN-HABITAT estimates that there are a billion informal settlement inhabitants in the world currently. With the world continuing to urbanize, estimates are that by 2050, there will be 3.3 billion urban residents at risk of severe climate impacts.  The existing vulnerabilities are such that any adverse event pushes informal workers to complete precarity.
Despite the 74th Constitutional Amendment and some efforts to delegate and delineate, the power of local bodies in cities remains quite limited. Urban development policies are still in the realm of State Governments, and cities' financial and institutional capacities remain restricted.  However, there are signs of progress on this front. While a 2016 global assessment of urban adaptation found no examples of municipal government adaptation plans in the 43 Indian cities that it reviewed, a more recent review of city plans and actions finds that of a sample of cities with more than one million population, approximately half had developed adaption plans. Of these, more than two-thirds were in implementation mainly through sectoral projects focussing on particular risks.
We need to recognize that a city is only as resilient as its most marginalized inhabitants. Therefore resilience must strive to ensure the quality of life, long term survival and sustainability. The impact of climate change, for instance, has already led to disruptions of lives, livelihoods and futures of millions of marginalized urban populations whose vulnerability to the current pandemic has only force multiplied. Thus mitigation is not only a future effort but a here and now measure, whose propulsion must not see any roadblocks. It needs to begin with the most vulnerable, with steps to secure the right to dignified employment and wages for millions of informal workers in our cities, sustainable social housing and access to quality public services, and social protections to enjoy a quality of life.
There is a global commitment to advance sustainable urbanization. In October 2021, local and national governments, urban dwellers movements, universities and communities were encouraged to build momentums for inclusive and sustainable urbanization. Adapting Cities for Climate Resilience is the theme chosen this year to mark the culmination of Urban October to enhance actions for adapting to and mitigating the sharply growing impact of climate change on urban life.
As the world leaders come together in Glasgow for COP26 and city changers converge with UNHABITAT at Luxor in Egypt to end October, millions of those who are deeply impacted watch with hope. In the unique campaign film developed by the UNDP, the unnamed dinosaur said in its address to global leaders at the UN general assembly, "Going extinct is a bad thing and driving yourself extinct… that's the most ridiculous thing ever heard." The dinosaur makes a plea for diverting money from fuel subsidies to investing in re-building economies after the pandemic. On those lines, there is an urgent need to create a new global fund, including measures of debt relief, to support countries to recover from climate disasters and slow-onset events, such as flooding, drought and rising sea levels.
More than just social imagery of sustainable urban life, we need a participatory, decentralized, futuristic and technology-enabled action on planning, building and managing cities. For a continent country like ours with immense cultural, ecological and landscape diversity, this constitutes the way forward. Let us be clear the alternative could very likely be extinction. Let's not choose extinction.