Shocked neighbours told the police that Shaikh has been a resident of Social Nagar since childhood and it was impossible to fathom he could be up to something linked with a terror plot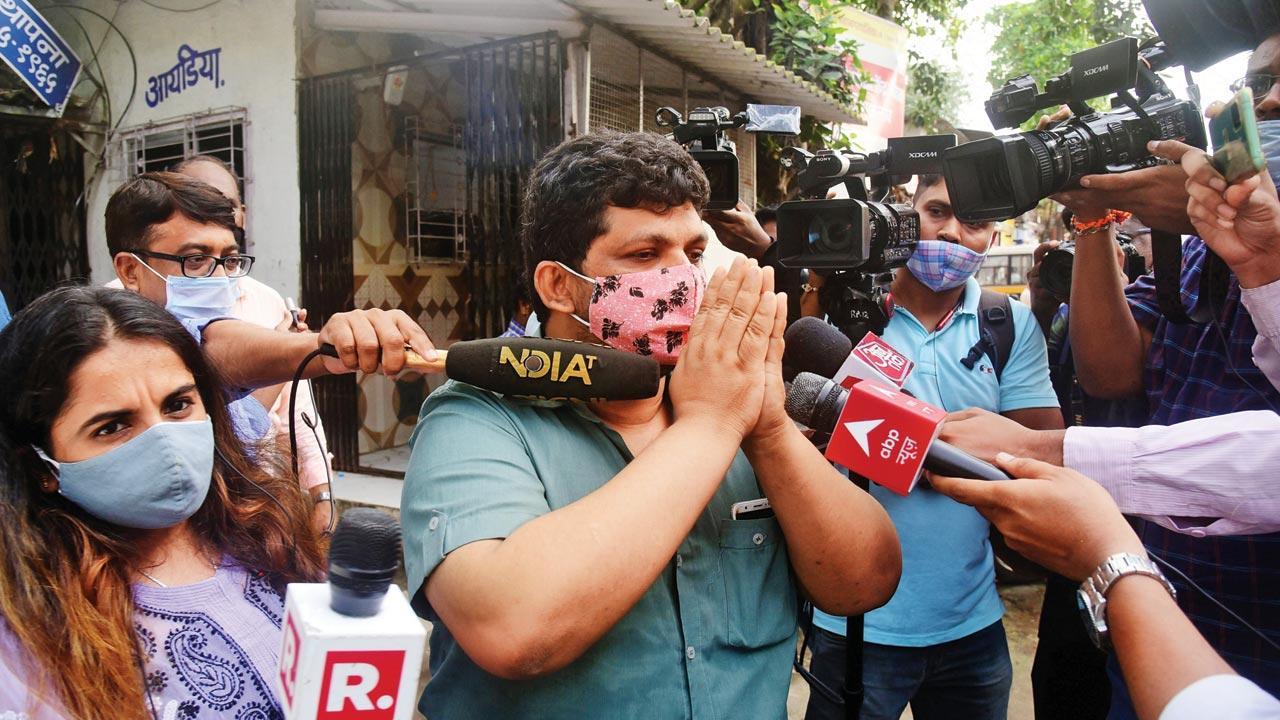 Travel agent Mohammed Asghar Shaikh, who had booked Shaikh's ticket to Delhi, speaks to the media on Wednesday. Pic/Shadab Khan
Terror suspect Jan Mohammad Shaikh had worked as a driver and a courier boy before his arrest, his wife has told the police. The interfaith couple has two daughters. Since his arrest, teams from the crime branch, city police and ATS have spoken to his wife. 
Shocked neighbours told the police that Shaikh has been a resident of Social Nagar since childhood and it was impossible to fathom he could be up to something linked with a terror plot. 
A 50-year-old neighbour, who identified himself as Qureshi, said he had never spoken to Shaikh. Rehana, a woman who lives on the same lane as the Shaikhs, said she had seen him often though they never interacted.
Mohammed Asghar Shaikh, the travel agent who booked Shaikh's ticket to Delhi, said he had taken his family to Ajmer 8-9 months ago. "He paid via Google Pay for the Delhi ticket," he told mid-day.
Fayyaz Hussain, another local, told mid-day, "Shaikh lives in our locality but that doesn't mean we are involved in any way. Shaikh used to do salam dua to everyone while coming and going, but I don't know what work he used to do."
On Tuesday, Shaikh's wife and children were taken to Dharavi police station at 9.30 pm and were dropped at home after two hours. She again went to the police station at 10 am on Wednesday. During the day, officers from the crime branch's unit 4 and 5 spoke to her. She was also questioned by Maharashtra ATS officers and other agencies.