Prempal Singh is the thought leader in the field of Digital Marketing Arena, transforming the entire landscape of effective SEO strategies and online marketing tactics to fuel the growth of various business kinds on an exponential scale!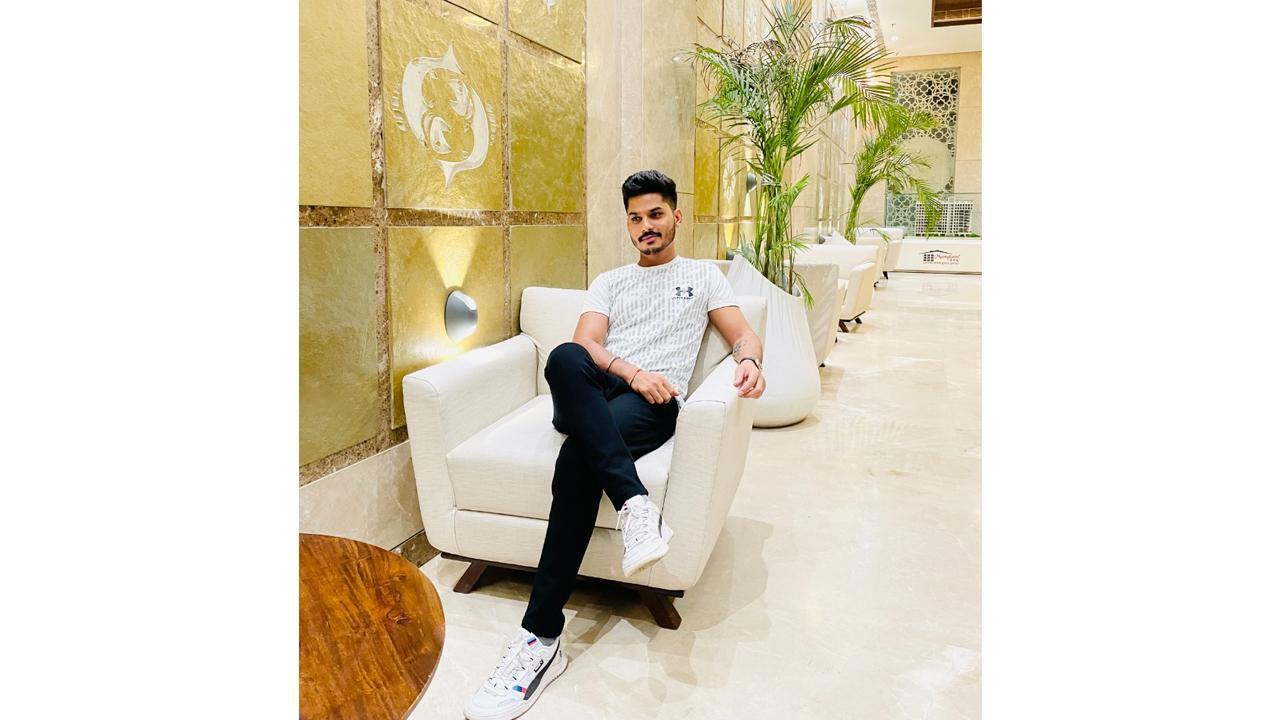 SEO Expert Prempal Singh
While the present market predominance is determined by the advanced tech mechanisms and digital marketing streams to redirect the sales channels for commerce, India has witnessed a huge spring of talented personnel in executing such marketing strategies to achieve cumulative results. In this generation of e-marketing, Prempal Singh turns out to be the ultimate master who has grasped the theoretical and practical expertise of planning, implementing and managing complex digital marketing campaigns to help companies in reaching the heights of success.
Seasoned with the popular SEO tactics and marketing strategies, Prempal Singh has proved himself to be the true e-marketing expert who has helped thousands of companies from different industry verticals in reaping the advantages of the internet and technology for the enhancement of their business operation, clients base, sales channel and boosting ROI. Prempal Singh started his own company SEO4RANK with his team of SEO expert executives, social media marketers, content writers and talented web designers to offer all sorts of digital marketing and SEO support to his clients.
ADVERTISEMENT
Prempal Singh specializes in all aspects of Search Engine Optimization and Digital Marketing. He has stretched his services beyond India and he is currently serving hundreds of high-end clients across the globe on different business projects. His dynamic team of experts are chosen talents who are passionate about their profession and they leave no stone unturned when it comes to winning clients' satisfaction.
Prempal Singh has helped thousands of Small Companies in attaining their online prominence and running their business successfully. Prempal puts in "nowadays competition is high and companies need more effective planning to win the contest and catch customers' attention presenting themselves to be the best. In comparison to Giant companies, Smaller businesses and start-ups usually suffer the most in this case. They need customized marketing plans that can help their business flourish bypassing the throat-cut competition. At SEO4Rank, we help companies in planning personalized digital marketing solutions that adhere to their unique business goals".
Prempal Singh always has a knack for technology and his passion for digital mechanisms has kept him motivated to turn this talent into a profession. His passion has helped many businesses in establishing the foundation of their commerce and his SEO services have fueled the continuous growth for his clients. No matter how complex the project is, Prempal and his team have always carried out the projects to meet its fulfilment generating results beyond expectation.
Prempal has discussed his goals "my ultimate objective is to go beyond customers' expectations. My team and I are always inclined towards innovation to introduce something new that can take whole marketing efforts to the next level of success. Every time we take projects from our clients, we try to fetch maximum results within the minimum value spent. We always try to make the most out of little so that every penny spent by our clients becomes a worthwhile investment towards growth".
Prempal Singh does not serve any particular industry, rather he offers a multitude of marketing solutions for all types of business sectors. From building SEO-ready websites to implementing digital marketing efforts- Prempal and his team excel in all aspects and ensure the most profitable results within the fastest span possible. Prempal Singh says, "we do not fear hard work and we never expect failure. We know that we have the potential and we have proved that through our actions. Instead of making lofty promises, we are rather focused on making out success stories bulkier. We are fond of customers' appreciation and that's what keeps us motivated to become better, stronger and mightier each day"
He further puts in "my profession is more than just earning profit. My profession is led by a passion for helping others. I have been in a struggling phase when I was new to this field and desperately looking for ways to build my identity. I had seen failures but never got demotivated, I believed in my skills and waited for my best time to come. After all these years of my trial, today I have mastered the SEO and digital marketing efforts and I truly understand how frustrating the starting phase can be. That's why my team and I are offering helping hands to all the start-ups and small companies to minimize their struggles and reach their goals utilizing the best tactics of the internet".
Apart from helping small businesses, Prempal Singh has been also hired to outsource SEO services by giant companies across the globe and the team is successfully nurturing the relationship for years. At SEO4RANK, a plethora of digital marketing services is offered. The team offers both pre-planned and customized solutions for all types of businesses. Each service is tailored to the specific needs of the customers.
"We offer result-driven SEO solutions to meet the special demands of our clients. Our efforts are customer-centric and we take clients' expectations as our prime duty to meet. We also maintain a high standard of service quality while also emphasizing the affordability of prices. We put our vast experience and skills in helping businesses to grow their sales and earn great revenues. Through planning, implementing, executing and managing digital marketing efforts, we help companies to reach their business objectives without any hassle", says Prempal Singh.