Mr. Umesh Ramesh Patil – An entrepreneur and a Hotelier who may be a strong believer of "Future focused strategies always wins over present focused Strategies"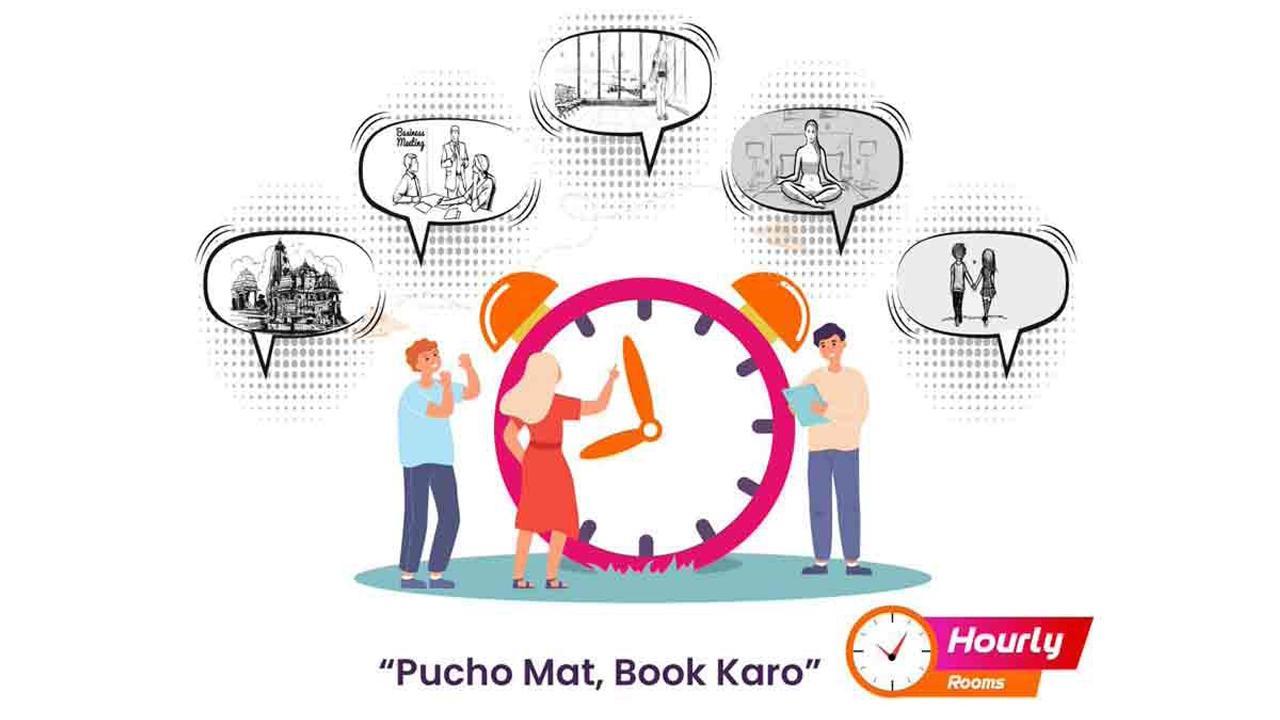 Representational Image
At times we learn most from dire situations as we are obliged to adapt to unknown scenarios. This pandemic has enforced the hotel industry to recreate innovations, creativity and remain competitive. It's also tested the power of hotel owners and operators to differentiate. Whether we'll return to normality or not depends on how we define normality. Since last year, the changes have only served to strengthen the thought that some trends we were observing within the hotel industry, were and can be necessary to remain aligned with the truth of social needs. Perhaps what we're witnessing is simply the future knocking on our door; are we prepared?
Mr. Umesh Ramesh Patil – An entrepreneur and a Hotelier who may be a strong believer of "Future focused strategies always wins over present focused Strategies" says it's time for the hotel industry to become conscious of the changes in consumer's spending behavior which can still be altered and business plans got to adapt to those new circumstances. It'll also impact how, why, when and where they plan to spend their money. It's time to place an end to the taboo like hourly based rooms are often utilized only by couples.
ADVERTISEMENT
Trends which have been noticed within the hotel industry have now become a source of competitive advantage. Consumers will increasingly devote more time to comparing and evaluating the worldwide impact of the products or services they purchase. 
Hence, hotel industry must tap the untapped segment. Now's the instant for hotel owners and operators to demonstrate the resilience of the world and its capacity to regulate to the realities of the market and integrate the new regulations. It's not just a matter of being politically correct; it's the instant to prove the industry's potential to think outside the box.
It's time to legitimate Hourly Based Booking. The concept of providing hotel rooms to guests on hourly basis is named micro-stay. Micro-stay is also known as day-stay, short-stay, or capsule stay in different countries, and is loosely based on the concept of capsule hotels.
Mr Patil, founder of www.hourlyrooms.co.in says Micro-stays work best for guests with an extended transit layover or business travelers who have scattered meetings, Religious tourists who require an area just for a couple of hours to freshen-up before heading back to their destination.
Hourly Rooms concept might appear as new beginning but many hotels located near the airport and stations already offer these concepts to guests, willing to pay to spend few hours during a hotel instead of using the lounge.
Mr. Patil says, micro stay in India is that the most unconsidered sector with an enormous potential. Hoteliers got to accept the very fact, that post pandemic consumer is more conscious while decision-making. Only value for money are going to be the factor to convince him/her take the choice. This may help hotelier to explore the untapped segment of consumers who never booked room because the necessity was few hours. The concept may be a great way for hoteliers to spice up revenues as hotels can increase room inventories by selling one room, twice each day.
Another Milestone for hospitality to succeed are going to be Digitization.
The battered Indian hospitality industry can make space for growth over subsequent five years but if they survive the low phase during the pandemic and therefore the key to survival are going to be a strong digital strategy. India's many hotel rooms will need to choose a digital transformation.
It is not a matter of trends; it's an issue of evolution. This is often not an overnight change; industry knowledge and an appropriate market study is prime.
As Darwin stated once: "It isn't the strongest of the species that survives, nor the foremost intelligent – It's the one that's most adaptable to vary."
Hourly rooms may be a market place for hotels to supply rooms on hourly basis and Customer can book it hassle free. Available in 30+ Cities with quite 15000 rooms everywhere India, Hourly room tends to organize this most unorganized and ignored Sector which was always an important for each frequent traveler.
website – www.hourlyrooms.co.in
"Exciting news! Mid-day is now on WhatsApp Channels

Subscribe today by clicking the link and stay updated with the latest news!"
Click here!