Ratio of deaths to cases down from a peak of 2.50 per cent in May to 0.96 per cent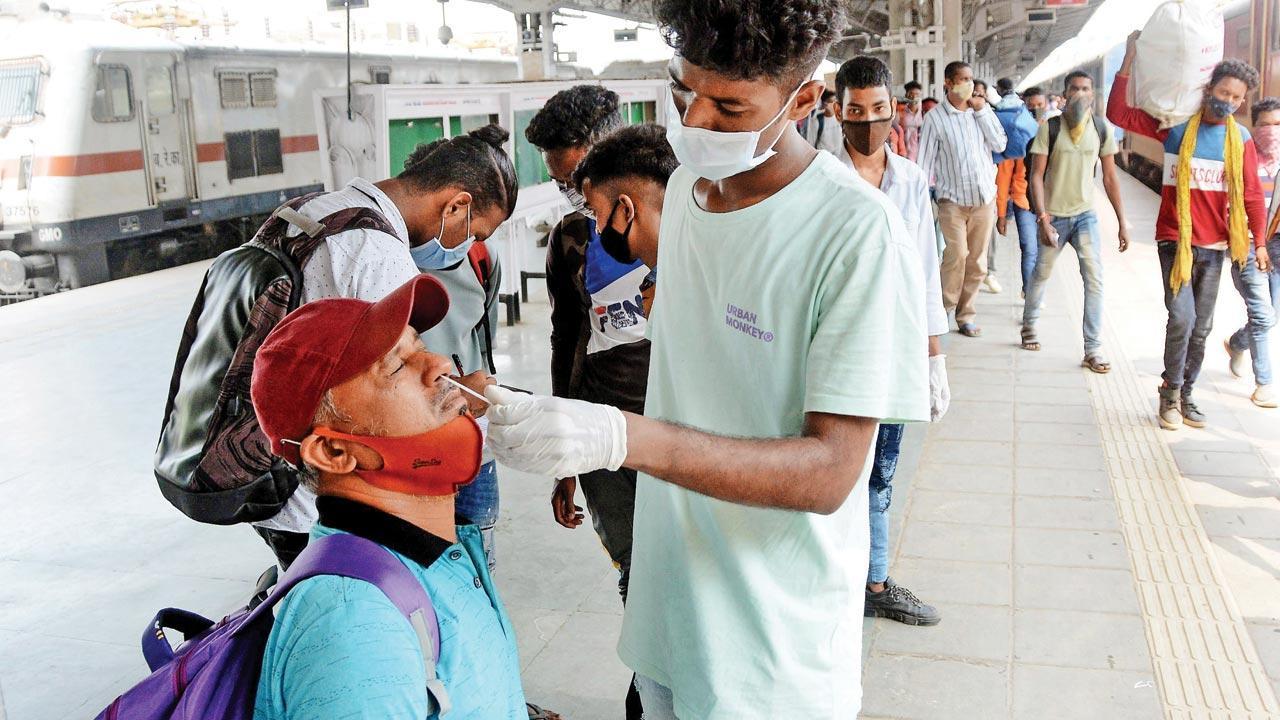 A passenger is tested at LTT on Monday. Pic/Sayyed Sameer Abedi
The daily cases have remained below 1,000 for a while, but Mumbai recorded the lowest COVID-19 case fatality rate (CFR) in the second wave in October. According to data from the Brihanmumbai Municipal Corporation (BMC), the city's CFR went below 1 and was 0.96% in October. CFR is the total number of deaths in comparison to the total number of cases.
In October (till 28), the city registered 109 deaths. In April, when the restrictions were in place, and 1,940 deaths and 2,15,330 cases were recorded, the CFR was at 0.90 which went up to 2.50 in May with 1,381 deaths. The downward trend of CFR started in July at 2.02 per cent.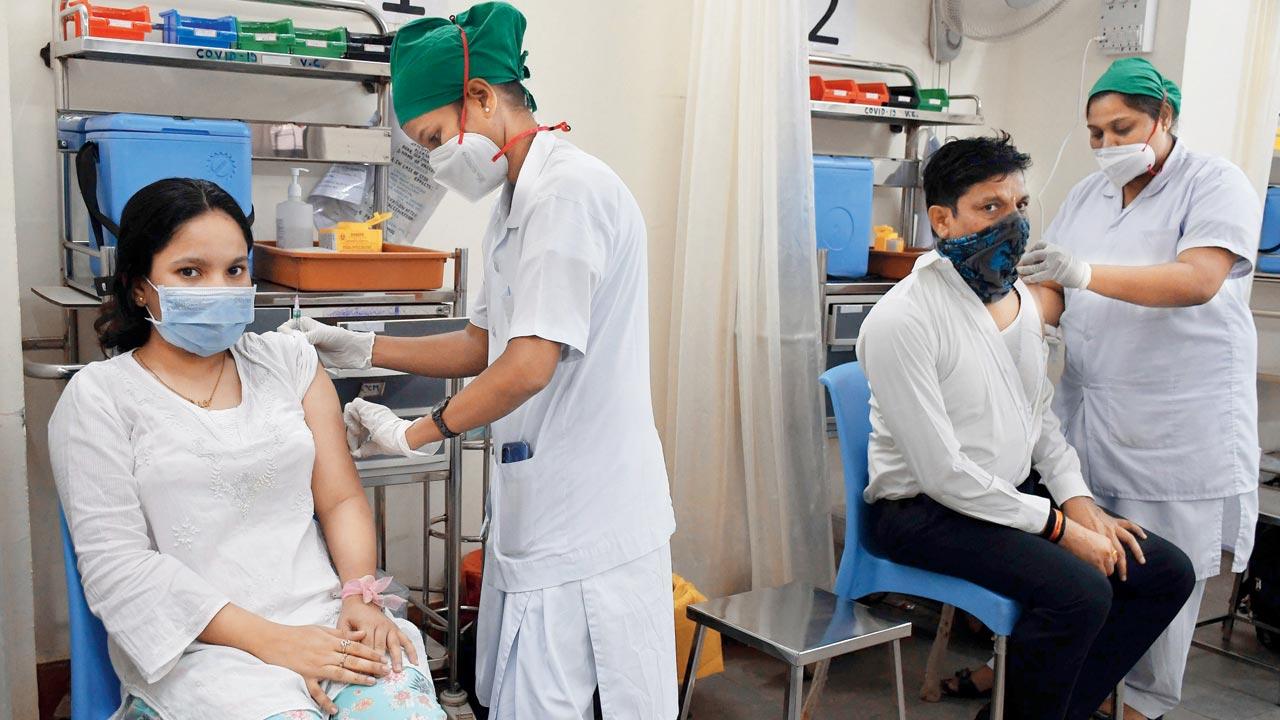 A woman is vaccinated at Nair Hospital on Saturday. Pic/Ashish Raje
The CFR was 13.27 in March 2020 and 2.54 in October 2020.
So far, the city has witnessed 16,194 COVID-19 deaths of which 2021 saw 5,108 deaths till October 31. Mumbai has recorded fatality rate lower than 1 per cent in past two months. As per the data, 2021 had lower CFR than 2020, when the pandemic began. 
The city witnessed zero deaths for the first time since the beginning of the pandemic on October 17. Overall, during the second wave, from April to October, Mumbai reported a total of 3,36,762 new cases. This has brought down the average CFR for Mumbai since the beginning of the pandemic to 2.19 per cent.
Dr Om Shrivastav, an infectious disease expert and a member of the state COVID task force, said, "The low CFR and test positivity rate is reflecting the fact that we are in better control and it is encouraging. The infection appears to be weaning off but we can't be complacent. The pandemic is not yet over."
Additional Municipal Commissioner Suresh Kakani said fatalities were being closely monitored.  
"After the launch of 'Mission Save Lives' with the aim of reducing new cases and deaths in the city, it was the BMC's nine-point programme to curb COVID-19 fatalities that helped us bring the death rate down," he said.