Robert Kiyosaki who will be the Main Keynote Speaker at Success Gyan's 4th Super Growth Summit online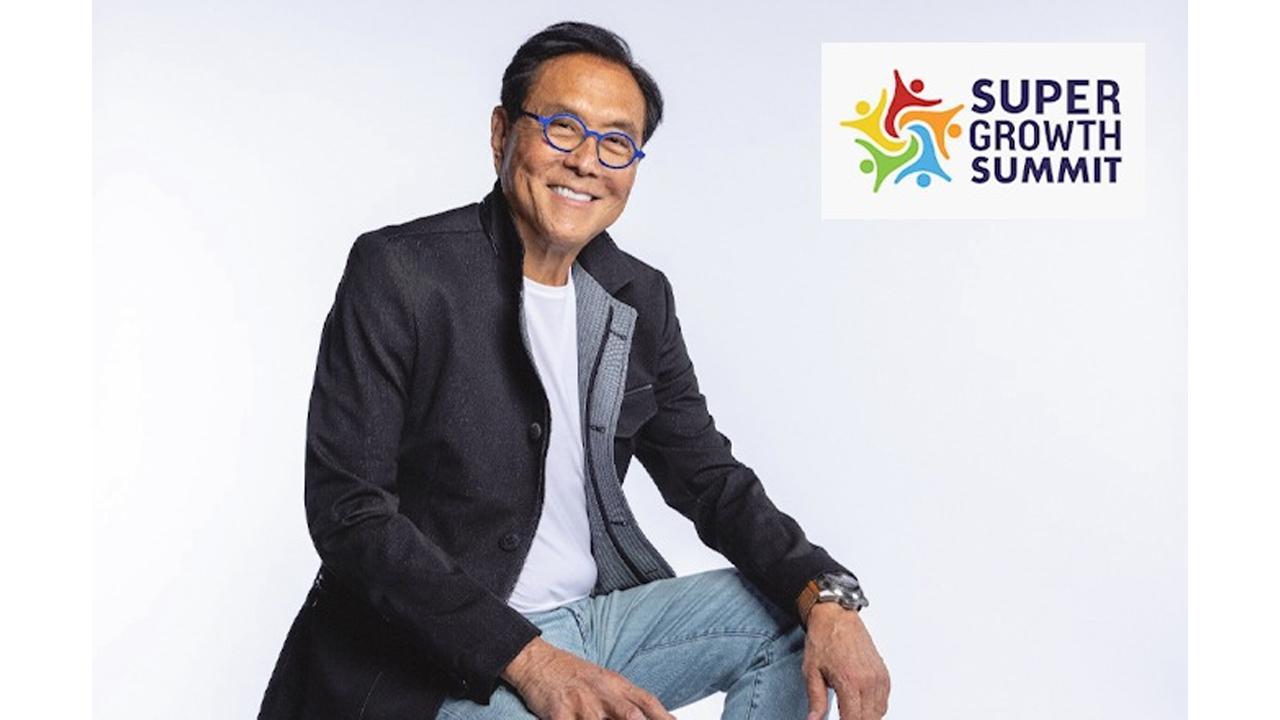 Rober Kiyosaki, the author of 'Rich Dad Poor Dad' will be the Main Keynote Speaker at Success Gyan's Super Growth Summit
On September 11, 2021, the Indian audiences can experience the magic of the World's leading Financial Guru, Businessman and Best Selling Author, Robert Kiyosaki who will be the Main Keynote Speaker at Success Gyan's 4th Super Growth Summit online. Robert Kiyosaki, the author of Rich Dad Poor Dad, a book that is considered the #1 personal finance book of all time, has transformed millions of lives and how people think about money. He believes that everyone can live the rich life they deserve, by simply taking control of future finances and making changes in our lives.
The Super Growth Summit is India's largest online growth summit. With world class trainers who are also followed by some of the most successful people globally, the 7-hour event will be an exclusive chance to get motivated, learn and thereby grow and transform. It is the most quintessential opportunity to expand one's horizons, to learn how to live a life of passion, purpose and profit. Attendees will gain knowledge from the most powerful, proven techniques that are practical and easily applicable. The Super Growth Summit aims to enlighten you with game-changing strategies that will level up your game and give you the competitive edge to accomplish your mission to success.
The first three Super Growth Summits conducted were attended by almost 30,000 people. With top international and national speakers, the Super Growth Summit has managed to reach and transform millions of lives. Leading Thought Leaders such as Gaur Gopal Das, Surendran J, Sawan Kapoor, MV Priyank, Siddharth Rajsekar, and so on spoke at the last Super Growth Summit.
The event will feature 13 International trainers who are proficient in spheres that are critical to lead a successful life. Surendran J, Founder & CEO, Success Gyan shared a few words about Super Growth Summit at the recent Inspirathon, a reality show conducted on 5th September on Clubhouse. He said, "I launched Success Gyan to empower individuals with the ability to transform their lives with the help of world-class training. The Super Growth Summit ensures exactly that. It holds the key to unlocking one's best version that will help them not only lead a life of success but also fulfilment."
This Super Growth Summit will be more special with Robert Kiyosaki. He will be diving into the teachings of his book, Cashflow Quadrant - ESBI. In his video shared with Success Gyan, he said, "The problem with going to school is that they train you to be either an employee (E) or self-employed (S-doctor, lawyer), which is under the Poor Dad part of the quadrant.  These sets also happen to be the ones paying the highest taxes in all countries. The second part of the quadrant is the Rich Dad (B-Business Owners and I - Investors). At the Super Growth Summit, I will be discussing this quadrant, the mindsets and education required to move from one part of the quadrant to the other and still maintain a balance. How the rich think differently and get wealthy." He will deep dive into this on the 11th of September on Success Gyan's platforms.
This Summit also has another master keynote speaker in store for the audience, Mr Swami Sukhabodhananda, Spiritual Master Of India & Corporate Guru. PoojyaSukhabodhananda, an Indian monk, has relentlessly been sharing the wisdom of ancient Vedas with millions across the globe. He has carefully mastered blending the ancient wisdom of worldly philosophies with modern thoughts. His aim is to provide people with methods to grow in life and make them realize the potential of their heart, mind, and soul. His unique ability to deconstruct the most critical challenges of individuals and corporates to offer holistic solutions has made him one of the most sought-after "Corporate Guru". At the Super Growth Summit, Swami will be talking about how to explore new shores, evolve new paradigms and survive new challenges in this dynamic world without losing balance.
Success Gyan, an educational platform, believes in educating, inspiring and empowering individuals to become the best version of themselves through their programs for personal development, business acceleration, career upgradation, financial management and many more. Success Gyan has organised over 800 events. However, with the onset of the pandemic, it was quick to adapt to the online world and launched Success Gyan Academy. They aim to make 8 pm  learning hour for people across India and host sessions on various topical themes everyday at that time on ClubHouse.  The Super Growth Summit is completely free and accessible from the comfort of your households. Don't wait to sign up.
Date: 11 September 2021, Saturday
Time: 9:30 am to 4:30 pm
Cost: Free
Link to register: https://www.supergrowthsummit.com/