.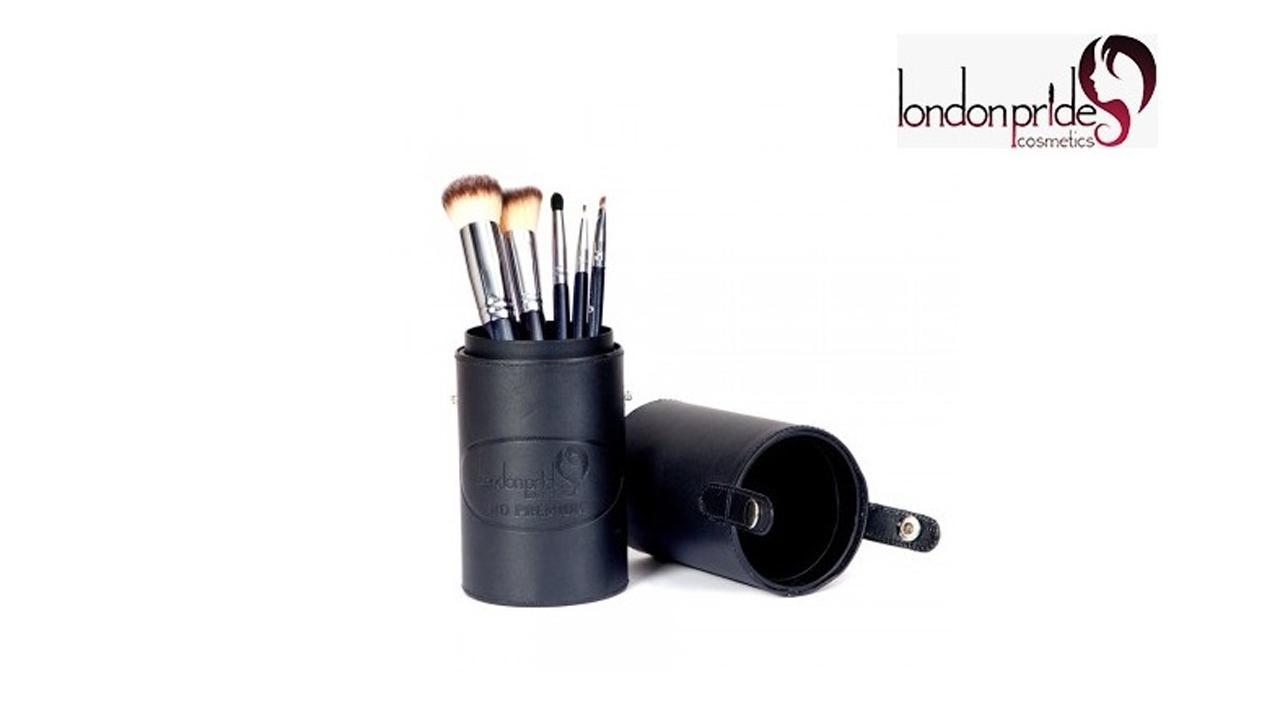 London Pride Cosmetics
Besides using good makeup, you need to use the right products to apply the makeup to get that flawless look. Proper application is the basis of ensuring you get your look right, and the right set of makeup tools can help you achieve that.
While you may feel you can do without a specific makeup tool, it is essential to understand each brush's unique feature in your makeup application process.
Although professional and makeup enthusiasts flaunt a whole range of different brushes and tools in their makeup kits, you don't need them all.
For those of you who require a little advice distinguishing what is truly necessary, here are the must-have makeup brushes:
HD Eye Liner Brush
Eyeliner Brush by London Pride Cosmetics is a slim, super-fine brush. Perfect for creating thin, precise lines. This flat shaped brush applies a thin liner to the eye to give it a sleek and beautiful look. Use this ultra-fine brush to apply a clean and sharp line of eyeliner on the upper or lower end of the eye.
HD Tapered Blending Brush
London Pride Cosmetic's pro Tapered Blending is designed to blend a colour base shadow into the eyelid's crease for a soft finish. It is perfect to use with powder or cream formulas. It fits perfectly in the crease to blend and diffuse any eye shadow. This brush also works to contour on the sides of your nose or to blend out your concealers.
HD Brow & Angular Brush
A real-multifunctional brush by London Pride Cosmetic. This brush is perfect for grooming brows and lining the eyes. With its contoured shape, this brush fills the eyebrows with powder and assists in applying liquid in hard-to-reach places.
HD Contour Brush
London Pride Cosmetic's HD Eye Contour brush is ideal for reaching from the inner corner of an eye to the outer corner below the end of an eyebrow. It includes the area underneath your eyes as well as up to the brow bone.
HD Eye Shadow Buffing Brush
An ultra-soft, tapered round buffing brush makes contouring the crease of an eye and blending eye shadow. London Pride Cosmetic's professional HD Eye shadow buffing brush is flexible and dense for delicately blending eye shadow.
While the right brush helps you achieve the perfect look, the right brush holder will ensure your brushes stay in prime condition, and the bristles are not damaged when you travel with your makeup.
The cylinder-shaped brush holder in PU leather by London Pride Cosmetics is perfectly compact in size and shape to allow you to ensure you carry all the essential brushes you need during your travels as well.