NH Studioz announces a slate of promising movies to be released under its production with veteran Directors and Actors at the helm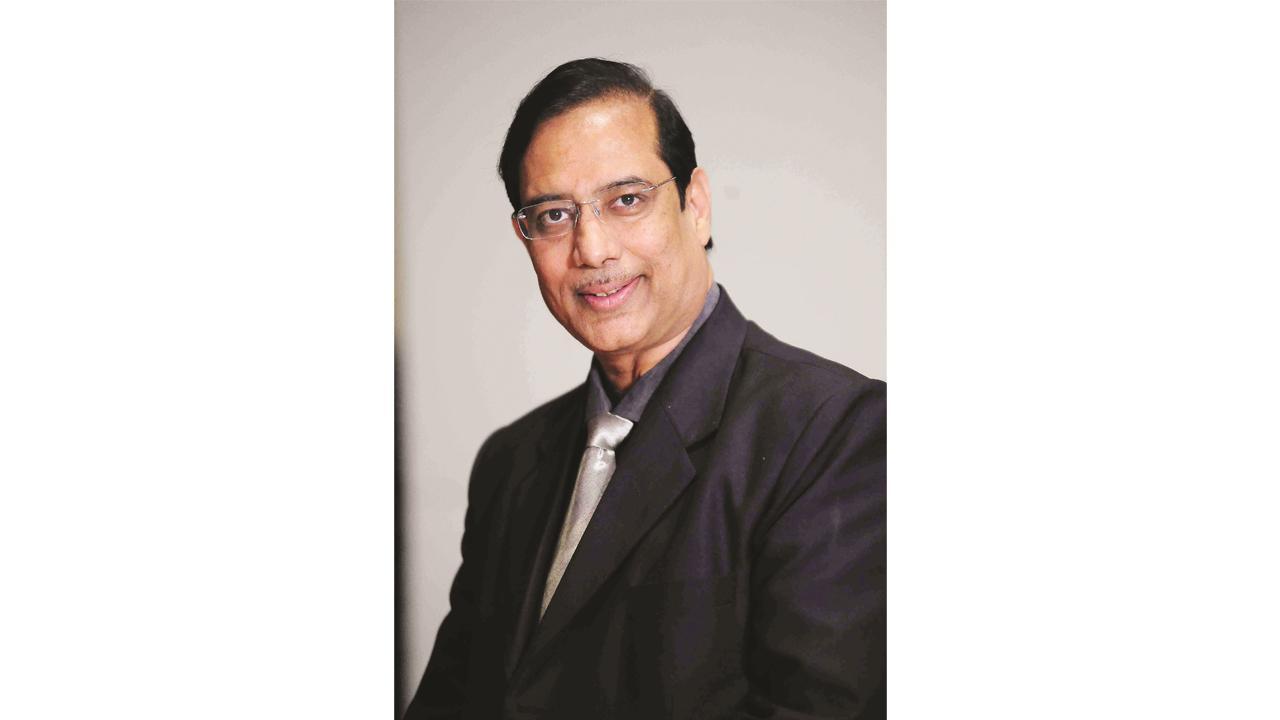 Mr. Narendra Hirawat
One of the most respected and highly influential personalities in Bollywood industry, Narendra Hirawat of NH Studioz expressed his optimism on the future of movies and cinema halls. His confidence emerges from the slew of exciting films expected to release soon once the state allows theatres to re-open.
Hirawat's NH Studioz is gearing up with a slate of films with a few of them due for release around this Diwali, once the cinema halls re-open as proposed by the state's administration. While NH Studioz has a lot to announce about the exciting mix of films, few of them ready for release, and work on the rest are progressing for them to release by the next year.
ADVERTISEMENT
The upcoming slate of films that are produced by NH Studioz Once the cinemas open across Maharashtra, viewers will be treated with the Marathi crime thriller - VARAN BHAT LONCHA NI KON NAY KONCHA, directed by Mahesh Manjrekar that is adaptation of a novel with the same name written by Jayant Pawar. This film is complete and under the Censor process. That is just the beginning of exciting slate of films produced by NH Studioz, with Manjrekar's directorial film that has the cast of Chhaya Kadam, Shashank Shende, Umesh Jagtap, Paddanabh Bhind and expected to release around Diwali. That completes the trilogy of crime thrillers directed by Mahesh Manjrekar after Vaastav and Lalbaug Parel.
Also to watch out for is new-age Hindi rom-com - ITTU SI BAAT, a film by Laxman Utekar of Luka Chuppi and Mimi fame that is under post-production. It has excellent music by Vishal Mishra and the film has 6 songs. Ittu Si Baat is a film for the entire family and it's music will be the highlight, while the film is expected to release around November / December. It is a sweet yet rustic small town romance loaded with teenage innocence consisting of a talented and versatile star cast.
In the making is MAARICH, a suspense thriller that is jointly produced by NH Studioz along with Tusshar Kapoor and Shobha Kapoor's production house with Tusshar Kapoor, Nasseruddin Shah, Kiran Kumar, Rahul Dev and Seerat Kapoor playing pivotal roles. Maarich is aimed at OTT release and is directed by Dhruv Lather and has music by Vishal Mishra.
Narendra Hirawat has partnered with Balaji and Jay Shewakramani for the production of FREDDY, a dark romantic thriller that is directed by Shashanka Ghosh of Veere Di Wedding fame starring Kartik Aryan and Alaya Furniturewalla. The film's shooting is progressing well and is expected to have a release around April 2022.
Vishal Pandya of Hate Story 2, 3 and 4 fame is directing an untitled film based on cyber bullying. Sameer Arora has written and scripted this edge of the seat thriller and its cast is in finalization stage. This too will be a theatrical release.
Scripting of a bio-pic of the Recycle Man of India  - Dr. Binish Desai is in progress and is touted as the most ambitious venture of NH Studioz that is planned with a top level cast of Bollywood.
mid-day poses a few questions to Narendra Hirawat:
With the option of having OTT around, the producers now have the liberty to release their films online. How significant will be the re-opening of cinema halls in Maharashtra?
It is being said in industry circles that theatres could be opened up around the Diwali period i.e. 4th of November. The government is keeping a tab on daily new Covid cases and its probability of the third wave. Let's hope that situation comes under control and cinema halls could open up even earlier than Diwali.
Lets take the example of the film MIMI, if it were to release theatrically then it would have done a business of 80 Crores across India. With the kind of movies that are lined-up with us, we are positive of delivering content that will be loved by all kinds of audiences
How much do you think that the OTT platforms would create a dent on the theatrical business?
Small budget films having great story and those films from Indie filmmakers will always have the option to release their film through OTT platforms. 
Big budget films will require to have a theatrical release that offers instant Box Office collections and then simultaneously could release online after a couple of weeks. This is very important as a large chunk of returns accrue from Box Office collections.
I think that both channels of entertainment will co-exist and equally flourish as there is always relishing of the flavour of enjoying the songs, grandeur and action oriented films on big screen. Films with powerful story and drama can be directly released on the OTT.
What is the road map ahead for NH Studioz?
I am proud that Shreyans Hirawat has successfully taken over the baton of the new generation in our company. I can see that passion in him whether it is regards to production or post and in distribution. He is armed with professional education in IP right pertaining to films.
NH Plus is our app which will be launched soon and Shreyans is completely in charge of that section. It is interesting to see the same zeal and enthusiasm in him which was in me about 4 decades ago. The new generation brings new hope and new horizons with them.
NH Plus will provide an extra dose of entertainment to the audiences and will be accessible for both Andriod and iOS users. We will be starting with 200 films and target to add a decent number each month.
Having such a vast experience in Bollywood industry, what is your assessment of its future?
I am extremely bullish on the entertainment industry. I feel that our industry has just tapped about 40% of its potential and it would race ahead at a rapid pace to fully tap its potential. These are just conservative estimates. The present day people in the Bollywood industry are very capable of adapting to technological changes in the entertainment industry. They have the mettle to conquer the world!
By - PARESH B. MEHTA