With its unique handcrafted designs evoking emotions, many outfits of this luxe couture label have depicted high-end fashion for children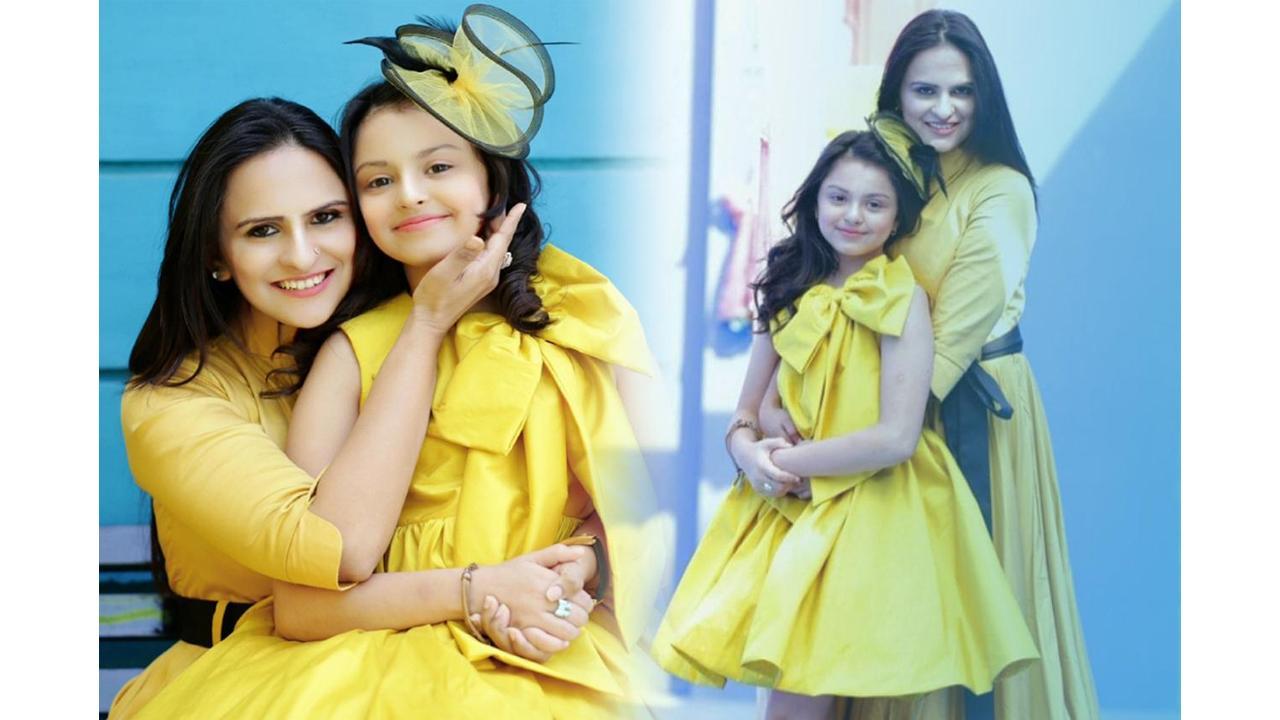 Nidhi Gupta
We all have heard the popular saying that little girls are made of sugar and spice and everything nice. Well, that is true because every girl in childhood and during the process of growing up is too cute to handle. When it comes to kid's fashion, there are a large number of adorable dresses and outfits that can make them dabble with cuteness. 'Janya's Closet' is one of the beautifully made fashion labels for little girls. Giving a new meaning to luxury, the fashion label is doing brilliantly with its retail business all over India.
With its unique handcrafted designs evoking emotions, many outfits of this luxe couture label have depicted high-end fashion for children. The pioneer behind building this fashion label is Nidhi Gupta. Drawing outfit inspiration from red carpet events and parties, the main goal of the founder is to give children a glamorous look with this one-of-a-kind fashion label.  Being a proud wife and a mother, Nidhi's muse has been her daughter Janya after whom this brand is named. Interestingly, the brand was originated when Nidhi Gupta and her husband were on a hunt for some stylish and luxurious dress for their little one.
"When we could not find dresses of our choice, I started designing outfits for my daughter. Little did I know that it would be loved by parents of other children. That's how the idea of venturing into the kidswear market came to our mind, and we launched the exclusive fashion label for kids", revealed Nidhi. Learning the fundamentals of designing from the Pearl Academy of Fashion, Nidhi Gupta always wanted to explore kidswear fashion. Today this brand has created a name for itself. Starting from Jaipur, it has captivated the kidswear market and is gradually going global with its high-class luxury children dresses across the Middle East, USA, UK and Russia.
The luxury fashion label has rightly grabbed the attention of many celebrities as well.  Actor Mahesh Babu and Namrata Shirodkar's daughter Sitara was seen donning the outfit from the fashion label on various occasions. Even, actor Allu Arjun's daughter Arha and actress Lakshmi Manchu's daughter Vidya Nirvana have been ardent fan of this couture label. With time, one achievement led to another, and Nidhi Gupta's fashion label went to grab the tremendous attention of everyone. The best part about the exclusive designs of the brand is that every design is unique from the other. Some of the designs of the dresses and gowns have long frills to add extra essence of beauty like that of Cinderella and Snow White stories.
Just like the glamorous divas, Nidhi's creative flair to design gowns and dresses for children have touched the unexplored path of kid's fashion. The other outfits designed by the highly experienced fashion designer include the structured multicoloured scallop gown with hair accessories and the customized Alice in Wonderland outfit for the little girls. Creating customized and tailor-made designs, the fashion label is all set to launch a smart wear collection that will have ready-to-wear outfits for kids. Besides this, Nidhi Gupta also plans to introduce an exclusive collection of outfits for boys and teenagers in the coming time.