Nupuur has had Prior experience in swimming but to swim in a pool and to swim in an ocean are two different things all together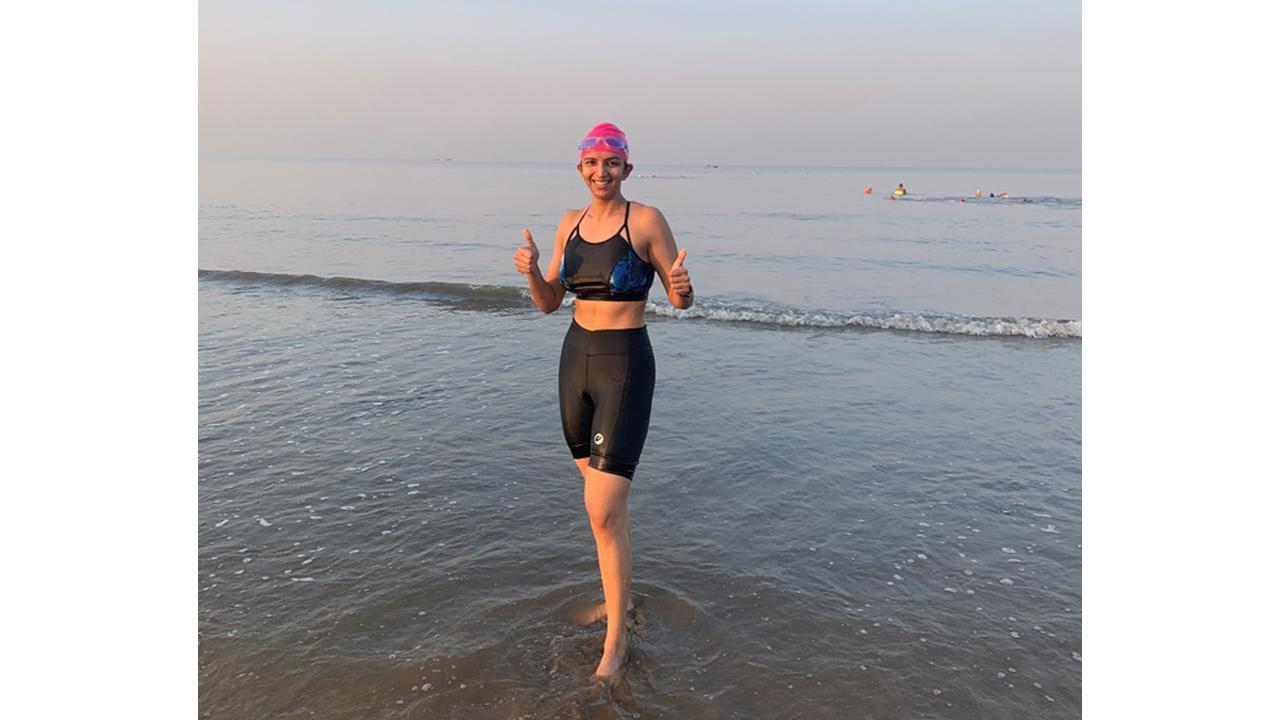 Nupuur Patil
How often do we hear people say "its not going to workout because we don't have an option", This phrase doesn't go well with Mumbai Based Sports nutritionist Nupuur Patil. Nupuur speaks about her training in lockdown which was unthinkable. Last year, when the world faced the wrath of a Pandemic, Its hit everything and specially Fitness industry. Gyms and pools were all shut, Amongst these troubling times Nupuur decided to accomplish her lifetime dream of finishing Iron Man. With zero experience of any marathon, she definitely was aiming for the sky. 
Last year, Nupuur had no idea that her first stint with her dreams was going to be in march of 2021 where IronMan 70.3 were held. While she was absolutely motivated about her race, she didn't have place to train for her swimming. Nupuur has had Prior experience in swimming but to swim in a pool and to swim in an ocean are two different things all together. She figured out a way that was nothing less than genius. In the morning hours of the city that never sleeps, Nupuur travelled from Chembur to Juhu beach to swim in the ocean, sounds ridiculous right?. She was blasted with negative feedbacks from friends and family but she knew these feedbacks stemmed out of concern, however, she had to finish the Ironman and she wasn't going to turn back now. As time passed, she started training 3 times a week in the big blue ocean. 
Her story reiterates the fact that when someone desperately wants something, one can achieve it. Who would have thought that in the middle of worst hit global crisis, when fitness industry stopped, one woman swam in the ocean to train for her forthcoming glory in March 2021. As fate had it, In march 2021, She fulfilled her dream of finishing the Ironman 70.3 in Dubai. We learn three very important life lessons from this story.First, You can do it if you want to. Secondly, you will achieve it if you work towards it and lastly, Action takers go unconventional to achieve their dreams, their is no shortcut to success besides Undeterred Devotion to your cause. 
Now, Nupuur is working diligently on helping her clientele lose weight by her unique workout that's best suited for home. Towards the end of our chat, She candidly said, "I never thought that I could do it, I did it and you can also, Just dont give up EVER."