Puzzolana Machinery Fabricators (Hyderabad) LLP with their diversified range of equipment coupled with years of expertise and skill acquired they have established themselves as pioneers in machine manufacturing.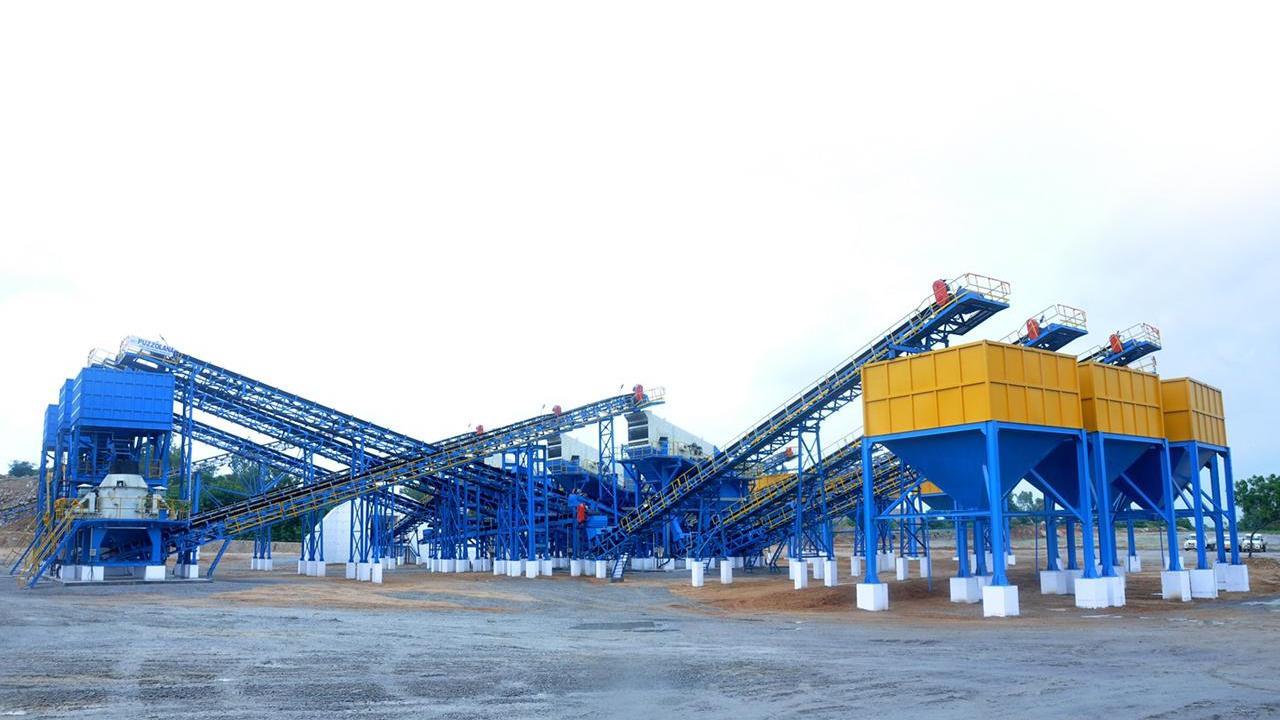 Representational Image
From a small set up that manufactured cement plant equipment, to leaving an imprint on the global market, Puzzolana, established in 1964 has had a long and successful journey. A through and through Indian company, Puzzolana acta as 'Solution Partners' across all divisions of the engineering sector.  Puzzolana Machinery Fabricators (Hyderabad) LLP with their diversified range of equipment coupled with years of expertise and skill acquired they have established themselves as pioneers in machine manufacturing.  
Puzzolana with its innovative engineering and indigenous technologies has largely become responsible for altering the way screening plants function, alongside helping the crusher and engineering industry develop by leaps and bounds. The brainchild of Prakash Pai, Puzzolana established a name for itself with the help of Pai's impeccable sense of business and their in-house innovations offering just the right and most economical solutions.
As Solution Partners, the company offers economical and friendly products, ease in operations, dedicated service and turnkey projects, among several other things.  Carrying the 'Made in India' with immense pride, the Puzzolana exemplifies the 'local but global' vision through all their products and endeavors.
Providing technology that is not only innovative but also in tune with the changing times, the brand's multifunctional and flexible machinery is widely utilized on mining and construction sites across the globe, to provide the best possible outcome. Standing proud with over 4,500 installations all across the world, Puzzolana's varied range of equipment offers a diverse range to choose from. It also helps serve the ever-changing and fast-growing needs of the infrastructure, mining, and process industries from small constructions to multi-billion projects.
A market leader in Aggregate Crushers across India, Puzzolana has carved a space for itself in an excessively competitive market, aided by state-of-the-art technologies, resolving the problems companies face. Be it Jaw crushers, Hydraulic Floating Shaft (bearing) Cone Crushers, Fixed Shaft (bearing) Design, Vertical Shaft Impactors, Sanders, Horizontal Shaft Impactors, Hammer Mills, Feeder Breakers, Secondary Sizers, Grizzly Feeders, Grizzly Screens, Vibrating Screens, High-Speed Screens, Dry Classifiers, Bucket Wheel Classifiers, Hydro-Cyclone Classifiers, Cyclone Clusters, or Thickeners, Puzzolana is constantly growing and improving its products, quality and solutions it can offer.
India's largest MNC under the 'Make in India' initiative, Puzzolana is your one-stop destination for design, metallurgy, fabrication, machining, infrastructure and turnkey solutions, providing timely, cost-effective and user-friendly products and services.
R&D for technology adoption is the way ahead believes Puzzolana
No one ever made progress by being stagnant. Growth internally and externally is a sure shot way to success and as such Puzzolana is constantly improving the design and performance of its crushing equipment. The company is investing around 3% of their turnover into R&D for technology adoption across the engineering sector.
Following dedicated research, in order to consolidate and expand its facilities, Puzzolana has added a new foundry and a rubber belt manufacturing unit in North India. Furthermore, to cater to their customers in the north, they are also in the process of setting up a refurbishment center. The rubber belt manufacturing unit would significantly add to their in-house capabilities as conveyors are an integral part of the crushing and screening plants.
A new jaw crusher of 1000 TPH and cone crusher of 500 TPH capacities, which would enhance their offerings for large capacity plants, has also been introduced. The 1000 TPH jaw crusher model is already successfully operating and has created quite a buzz in the marketplace. Puzzolana has also successfully introduced long-distance and barge loading conveyors.
Future plans
Keeping in tune with advancing technology and the need to innovate and create machinery that not only provides quality products but one that also does so at economic benefits for all stakeholders, Puzzolana continues to invest in research and development of their machinery. As a result, new machines and solutions to enhance their current services are also on their mind. In the future, Puzzolana is looking forward to introducing new workshops at crucial centres all over India in order to localise refurbishment and repairs of machines. This will help them cater to their varied customer base faster and even emerge as solution partners for more companies.
Other plans include diversifying and building new construction machinery like milling machines, pavers, and soil stabilizers among others. Introducing automation in the existing plant operations, while continuing to manufacture as per international safety norms and rise as a global player, specially in the European and US markets is also a top priority for the company.