.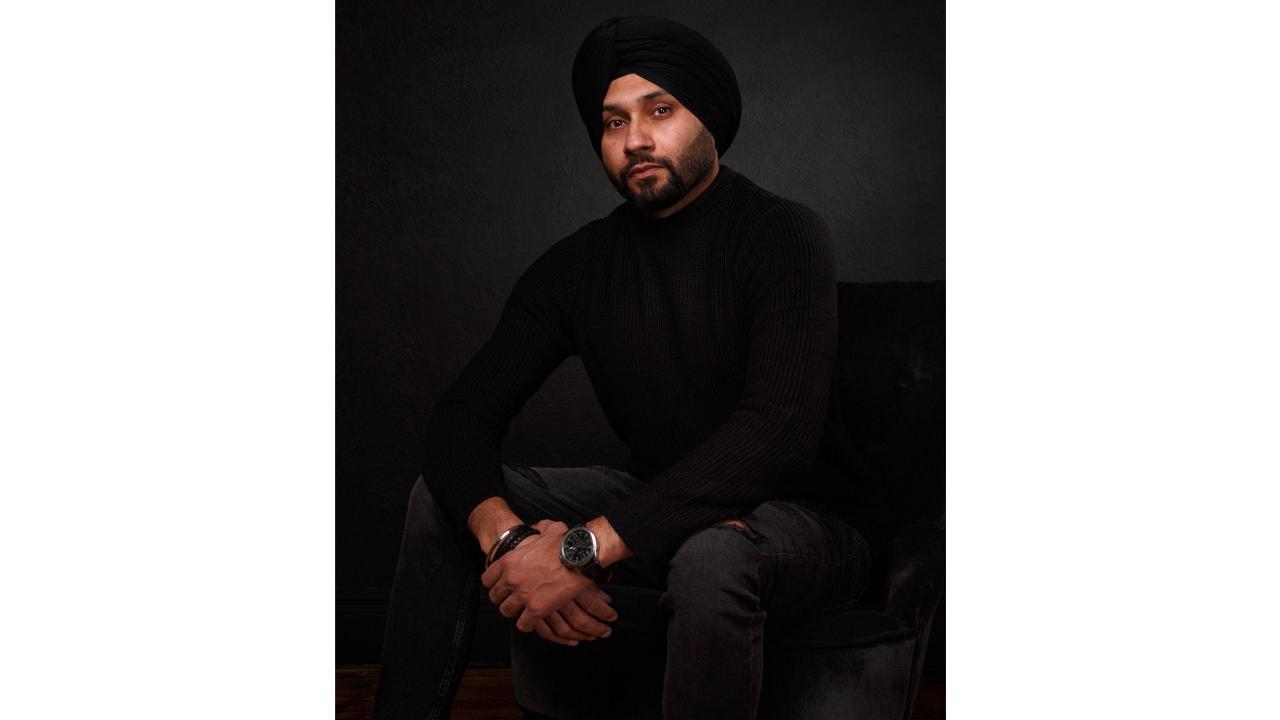 Ron Kahlon
Ron Kahlon is an Indian-Australian film director who has had a magnificent professional journey, from once being an accountant to now an award-winning filmmaker. Starting off in 2019 directing music videos like 'Door' and 'Russian Gun', he gradually ventured into the world of cinema. With 'The Seashell' as his debut movie in 2020, his latest project, the multi-award winning is 'The Untold', which was recently released on MX Player & Hungama Play. Ron got introduced to films at a very young age, He was probably eight years old then. The Director says, "I was living with my parents at an Army camp and there was a cinema in the shed. Every Friday me and my friends would sneak into the cinema to see the latest release. Watching a film was an extraordinary experience and that's when I decided I wanted to go into the film industry but wasn't sure in what capacity. I always wanted to be in films, but my parents wanted me to do an MBA and to fulfil their dream I moved to Australia. After fulfilling my parents' dreams, I decided to fulfil mine which is making films."
Ron's journey to this point has been a tumultuous one but also an exemplary one where he proves that passion is the only thing one needs to succeed. Born in a small village of Zira, Punjab, Ron's childhood was spent growing up in various places around India as his father was an Indian Army Officer. The exposure to diverse communities and cultures and the stories that came with it, including his own experiences, inculcated in him the passion for creative storytelling. The coinciding rise of Indian cinema and the introduction of coloured televisions in homes only fuelled his passion for imagination even further. However, after the sudden demise of his father when he was only 16 years of age, his dreams took a sudden halt. His studies at the National School of Dramatic Arts in New Delhi were left incomplete as his priorities shifted to supporting his family. He took up a call centre job and enrolled in Delhi University to complete his Bachelors. He nonetheless found ways to stay in touch with his creative side by working as a part time advertising assistant in a creative agency and updating on filmmaking knowledge and skills by self-study. To grow further professionally, Ron moved to Australia where he studied MBA and MPA from James cook university, Brisbane, Australia. During the span of 8 years in Australia, he worked on various Australian productions in the creative and camera department that led him to his first stint as a Second Assistant Director for an Australian Production called Shepherd's Pie.
Ron's patience and persistence paid off in due course. He quit his professional job to build his skills and career as a director. In 2020, Ron directed his first film The Seashell. Major Bushfires happened in Australia in early 2020. That ignited him to create a film with climate change at its epicentre. Ron's screenwriter friend Jason Allen pitched him the script for The Seashell, and he instantly got hooked to it. Later that year, he discussed the project with his close friend Hossain Khodabandehloo, an Australian Cinematographer. They let the idea sizzle for a bit before pitching it to Jack Charles, a legendary Australian Actor and an Aboriginal Elder. Once he said yes, that was that. Ron's debut film screened at various international film festivals like London Eco Film Festival and Indian Film Festival Melbourne.
Ron kept the momentum going, where he reflected on his learnings from The Seashell.  He went on to study filmmaking from Australian Film Television Radio School in Sydney to enhance his knowledge and skills and build networks and in the process find mentors. All this time and effort prepared him well enough for his next direction venture – The Untold.
The Untold has been his favourite project because of the challenges he overcame, especially given the pandemic environment, to make a film that has been appreciated by the audience and the jury members of international film festivals. The short film won the Best drama film at European Cinematography Awards and Best Cinematographer at New York Cinematography Awards. The film was also a finalist at Asian Cinematography awards. The 12-minute film is a thrilling and tumultuous journey of a guilt-ridden girl where karma meets her full-circle and is currently running successfully on India's leading video on demand platforms.
Ron's filmmaking career is moving onwards and upwards where his passion and profession are now one. His upcoming project is an Indian-Australian horror feature film. It will bring together Indian and Australian cast and crew and will be completely shot in Australia. This diversity-driven venture will promote cross-cultural ties.