Banarasi saree is not just an artifact but those rich weaves of golden yarn wrapped in silk fabric, beautifully describe the interesting tales of the holy city Banaras.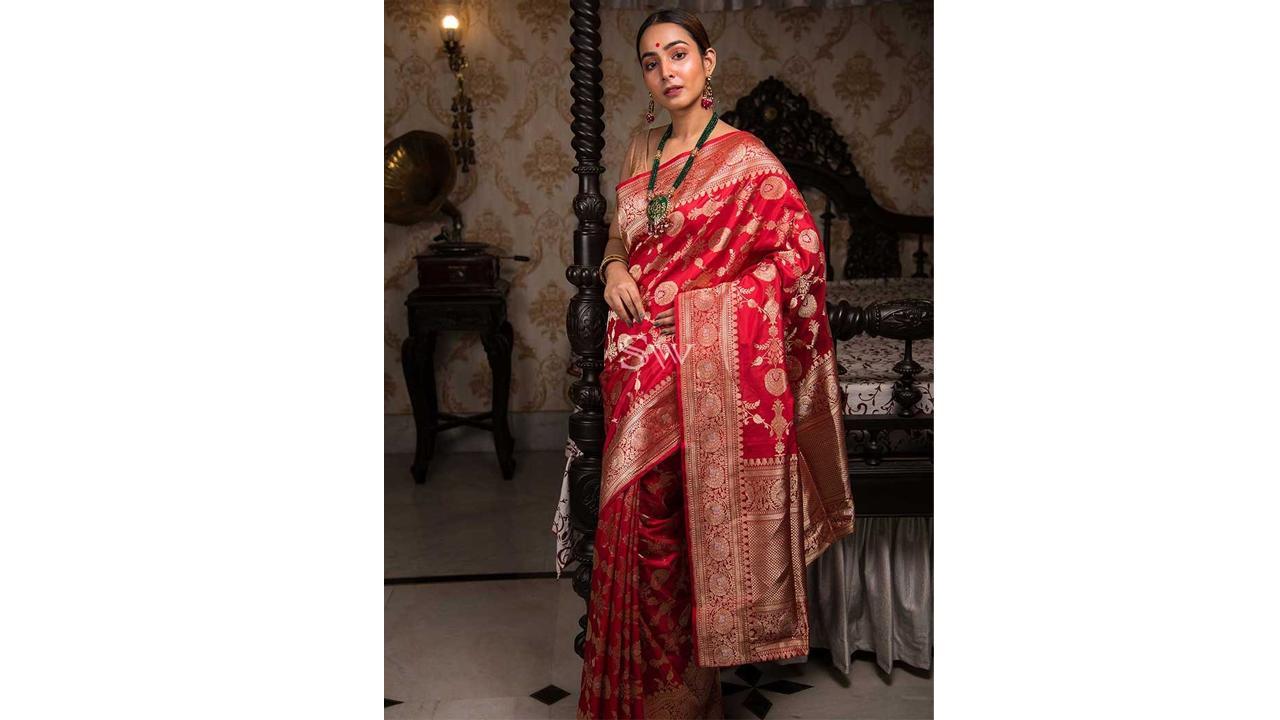 Representational Image
Sacred Weaves one of the leading brands running a successful e-commerce sites, are known to bring the best-woven stories from the bustling handlooms from the busy paths of Banaras conveying the core of this blessed city, its magnificence, and immortality recognizes the Trousseau of an Indian lady thought about inadequate without flawless handloom texture. 
Shruti Shah, CEO & Founder adds " Our brand's vision is to follow the age old 
 legacy of serving bourgeois with joy and indulgence along with our USP of providing the customer a "certification of authenticity" and the HSN Code (5007) on their purchase".

Sacred Weaves has been a one-stop solution for seamless handwoven collection that has been the mark from medieval ages and been one the finest assortment for a generation that has passed and will be for the generations to come.

Believing in the concept of "make in india" the brand's idea embarks on the concept of manufacturing products locally and enhancing the local weavers and artisians to lead a life even in these unprecedented times.

Sacred Weaves is now all set for the festive season starting from Durga Puja, Navaratri to Dussehra and Diwali. The deep-seated passion springs out in the form of larger than life celebrations. Amidst the cacophony of color, and chaotic beauty the urban populace embraces its roots, a side that has been missing in our day-to-day life, so be it the nine yard marathi specialty Lugade or the traditional red-white sarees exclusive to dashami.  The grace and elegance that comes with a Banarasi silk saree is definitely unmatched.