San Marino is among the world's oldest republics, it is a small country located at north-central Italy, Europe.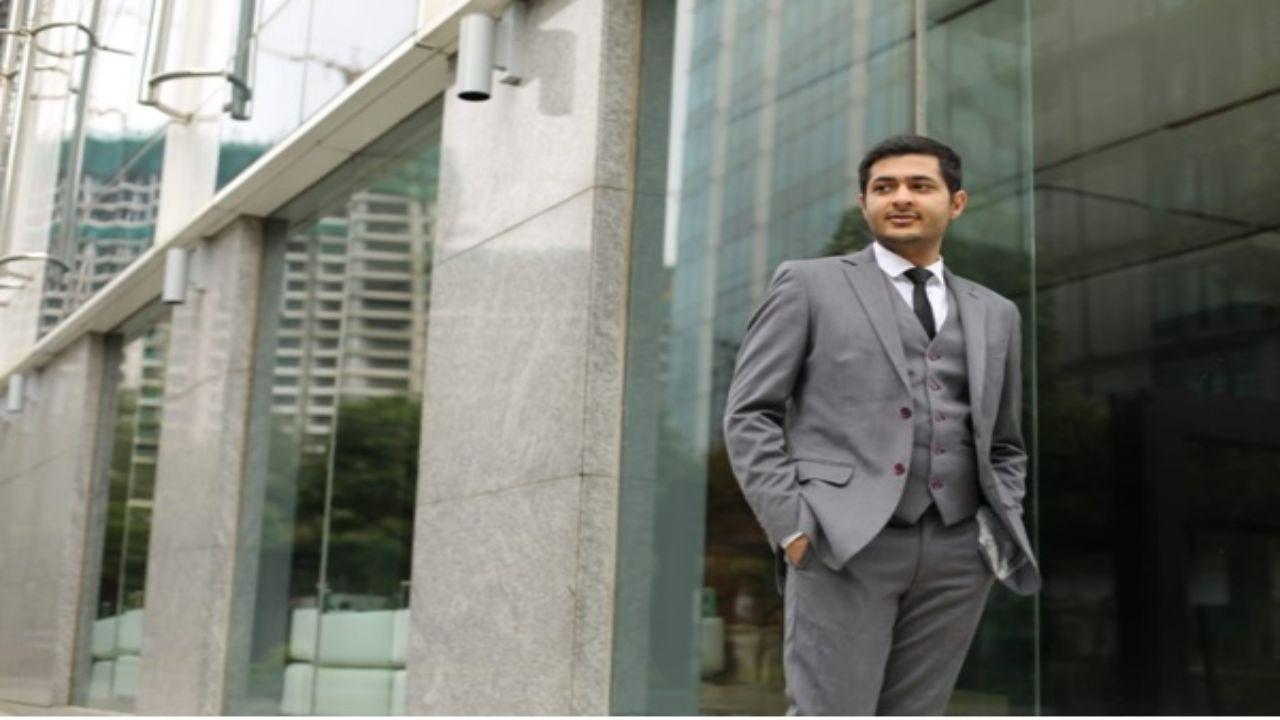 Vatsal Agarwal
San Marino has appointed Vatsal Agarwal as the Honorary Consul General in Mumbai. San Marino is among the world's oldest republics, it is a small country located at north-central Italy, Europe. Due to his charitable work in recent times in COVID - 19 the authorities of San Marino Recommended his name for honorary consulate general of San Marino and he will be youngest honorary consulate general ever.
Tourism dominates the economy of the republic, which plays host to more than three million visitors every year. Besides the tourism industry, San Marino makes most of its income from the manufacture and export of ceramics, tiles, building material, furniture, clothing, fabrics, paints, and some quality brands of spirits and wines. It is one of the wealthiest countries in the world in terms of GDP per capita, with a figure comparable to the most developed European regions. San Marino is considered to have a highly stable economy, with one of the lowest unemployment rates in Europe, no national debt and a budget surplus.
Being an entrepreneur requires special drive, perseverance, passion, and a spirit of adventure, in addition to managerial and technical ability. He is ambitious, hardworking, a visionary thinker, passionate and most of all committed to his work. Watch out for this thick-skinned entrepreneur who has prominent goals to take his company to the next level. His perseverance skills- is what makes him stand out from the others. Simplex in its endeavour is always trying to add new and new people into its platform either through direct employment of a higher position or a lower position or through agency or through partnership.
Vatsal has been presented awards, which identify and promote the world's revolutionary entrepreneurs who can bring about a change in the society, the award honours only a few great leaders who have been judged on the positive social impact of their business ventures, how their business has or can change the way things work and how they are inspiring others with their leadership.
Vatsal has been one out of the 50 young entrepreneurs to be selected from the business world by a panel of international judges.
To name a few, Vatsal Agrawal has started business ventures that has been benefitting the customers and the people from the business world.
Equipment banks is a revenue-creating website to increase the bottom line of construction companies who are having an abundance of idle equipment. It helps large construction companies to re-deploy and earn revenue for this equipment. construction equipment if kept idle is "capital wastage" since the profit margin of constructions company is thin and it can increase three times if they partner equipment bank.
World of Coal on the other hand is an online marketplace for trading of coal and various services relating to coal. He came up with this brilliant concept, commodity banks.com where 100% solution is provided to any manufacturing enterprise where both ends that is inwards and raw materials and outwards and finished products both being commodities are financed by commodity bank. It is a bankable proposition as at any given point of time there shall be a commodity under control. Commodity Bank is accumulation of all types of commodities intertwined into one platform for various financial and technical instruments to be used for manufacturing and trading activity relating to commodities.
The loyalty program rewards customers for brand loyalty, and is provided issuing the company with a wealth of consumer information, keep track of all purchases, and which products are doing good and which are not.
Simplex Coke also has a piling division which has risen to become India's largest piling rig rental company, it recently acquired 15 brand new piling rigs and is executing several metro and infrastructure projects as India has a huge infrastructure budget of Rs.111 Lakh crores.
Vatsal Agarwal has recently signed an MOU with the Gujarat government, under 'Vibrant Gujarat' to set up new manufacturing as India has a shortfall of coke capacities under the 'Make in India' scheme. If India has to fight a war with China, it has to be fought on all fronts, at borders as well as economic front. Every item imported, has to be manufactured locally. That is PM Narendra Modi's vision of AatmaNirbhar Bharat "Local is Vocal". Met coke is one of the critical pillars, on which India is dependent on China
So, the real war is now that India should increase its met coke making capacities to be self-dependent, as met coke is an import substitution product. India can become the next hub of coke manufacturing for the world only if we do not consume Chinese coke.
Vatsal is regarded as one of the enthusiastic young entrepreneurs of India, who has a vision of making India free of its dependence on China for met coke. He is now a well- established entrepreneur and great leader; he has launched multiple successful concepts that are going to change the working pattern manufacturing industry.
With entrepreneurs like Vatsal, making such strong strides, the future of the Met Coke industry is in safe hands. Mr. Vatsal Agrawal states that he'll never lose track of what's really important. He hasn't lived for business, but rather, he has done business to live.
This story has been sourced from a third party syndicated feed, agencies. Mid-day accepts no responsibility or liability for its dependability, trustworthiness, reliability and data of the text. Mid-day management/mid-day.com reserves the sole right to alter, delete or remove (without notice) the content in its absolute discretion for any reason whatsoever.