There is a cute and funny story behind the song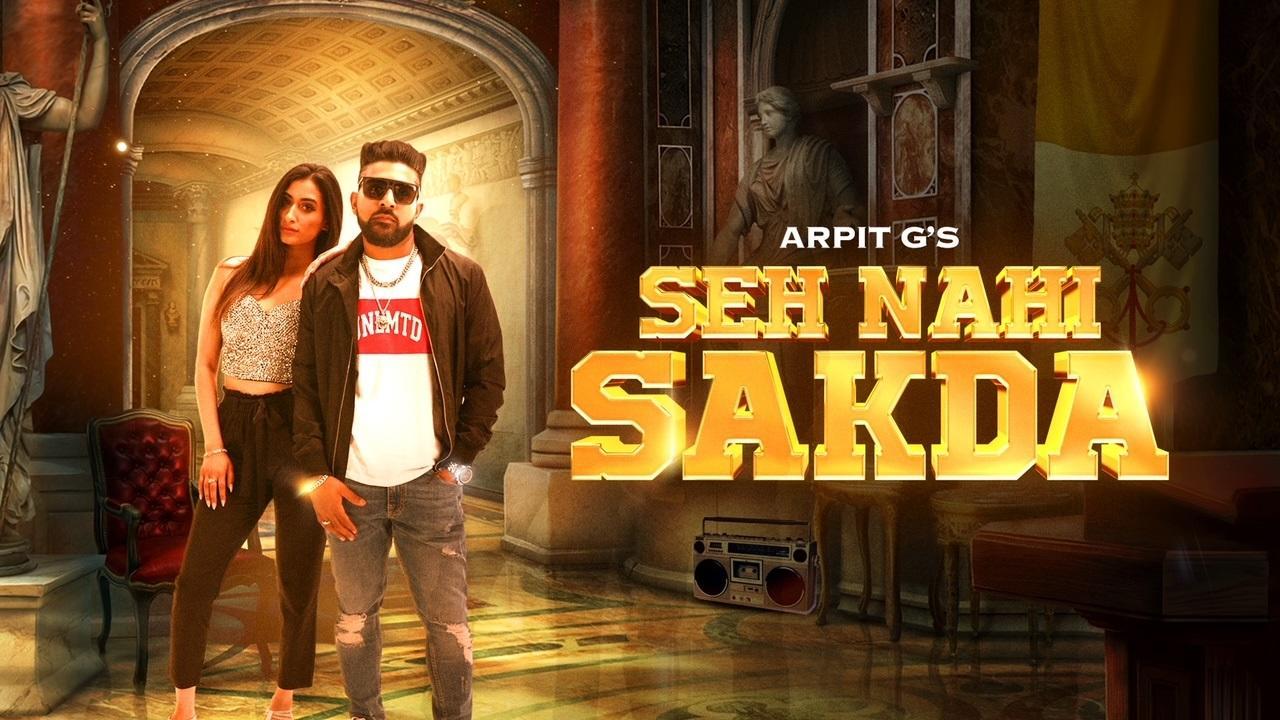 Newest Single "Seh Nahi Sakda"
Tell us how did music begin for you?
 As long as I can recall music was always part of my life one way or another. When I was young I was surrounded by my father's tapes of old Hindi songs being played throughout the day. Later I auditioned to be a child actor for All India Radio Ahmedabad and was on boarded as a child actor for a show which was a combination of music and stories. I would dabble in playing keyboard and that is where I really found my passion. The point that changed my direction from consumer to creator of music was a live concert by Sonu Nigam. There was no turning back after that. From recreating songs to creating songs. One opportunity led to another - creating remixes, to being a DJ, to composing for Jingles, and then off to mumbai to work with the big Bollywood names.
ADVERTISEMENT
What is the story behind your Newest Single "Seh Nahi Sakda"?
 There is a cute and funny story behind the song. I was speaking to my fiancé at the time and we were going through a catalogue of some nice luxury items. We were joking about splurging and getting a bunch of items and she just said "you can't afford my nakhra's how are you going to afford all this". This set a lightbulb and next few hours were spent on my mobile studio setup to create the blueprint for the song. She still teases me that she should have gotten the lyrical credit for the song.
As a composer and a singer, what are the challenges you have faced in coming this far in your career?
Firstly of all, I am thankful to have been born this era. If it was not for the ease of availability of music production and recording gear, it would have been immensely challenging to create the music and get it out. The very same thing is one of the big hurdles, there are composers and singers more than ever before. So figuring out my own sound was the biggest challenge for me. How do you stick out when there is so much content out there?  I am not going to lie, it did take a very long time for me to figure my sound out and now I've got it down! I try to maintain that same punchiness in the sound throughout all my songs. 
What is your take on Bollywood Composers turning into playback Singers?
It's great to see so many composers who have such a brilliant voice. As a composer, I can understand why some would wanna sing their own songs. Sometimes, it's very challenging to get a singer to sing exactly that is going on in your head. More the merrier and more variety for everyone! 
What kind of music are you listening to in 2021?
As someone who composes and creates music its hard to lean towards a gene or language of music. But lately there has been a lot of western pop music that has been on my mind. Western pop has been influenced by all types of cultures and its refreshing to see that Indian music and artists are not far from it. 
How has the pandemic phase been for you as an artist ?
It's given me a lot of time in the studio to make lots of music. It's unfortunate that we didn't take the time out for ourselves before the pandemic but now we all know how much value some time to yourself provides. 
What would be your dream collaboration?
To this date this has to be Sonu Nigam as far as Indian music goes. It would be like a homage to the person who is responsible for waking up this musical side of me when I was 11 years old. As a music producer, I'd love to work with A R Rahman, Drake, and The Weekend. 
Tell us about your upcoming projects.
There are numerous projects lined up. Three singles that are finalized, and also few OTT song placements! Can't wait to share the music with the world!
follow Arpit G on Instagram : https://instagram.com/arpitg 
"Exciting news! Mid-day is now on WhatsApp Channels

Subscribe today by clicking the link and stay updated with the latest news!"
Click here!