Simpliv Learning is helping transform learning experiences for all through the power of digitization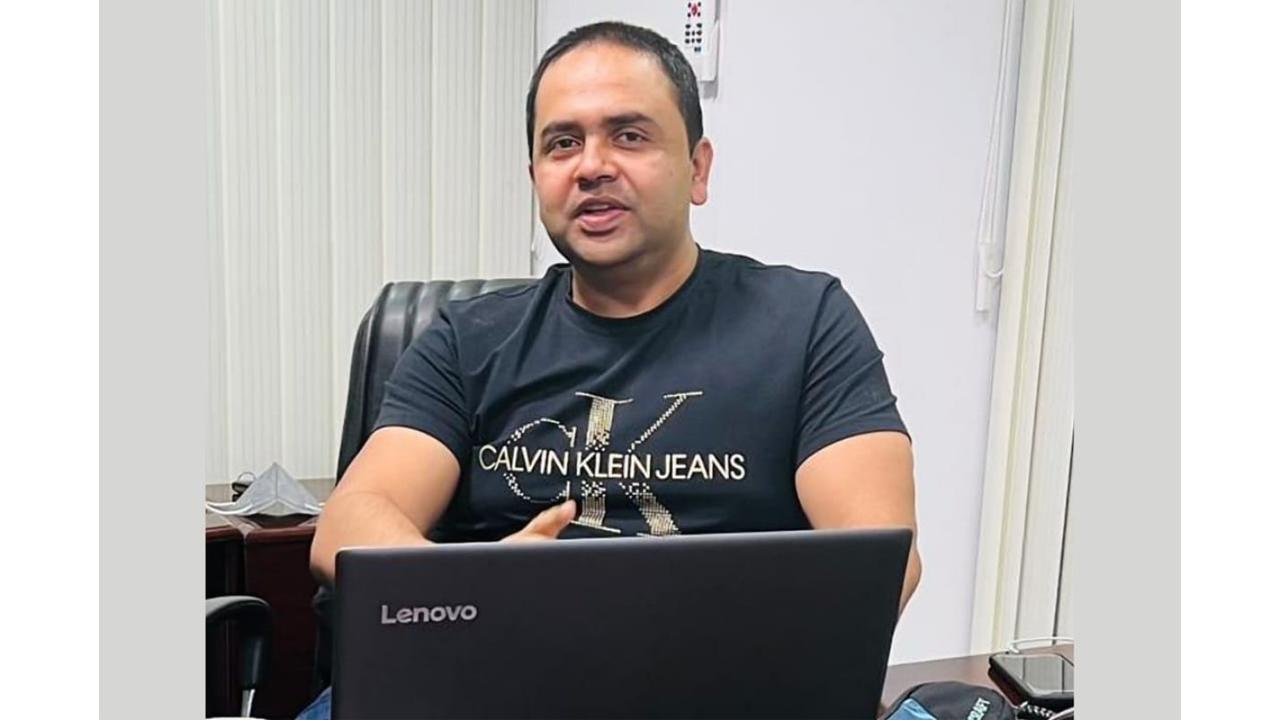 Shahanshah Manzoor, Founder and Managing Director, Simpliv LLC
The global pandemic has pushed us closer to rampant use of technology across all walks of life. From entertainment to healthcare, retail to travel, all fields have witnessed the penetration of digital technologies at an unprecedented pace. It would be an understatement to say that education too has seen a top-down transformation in recent times, with EdTech emerging as quite the buzz word for several individuals and families across the country.
Simpliv Learning a global online learning marketplace – is on the very mission of making EdTech accessible and diversified, by offering cost-effective, inclusive learning resources. A brainchild of Shahanshah Manzoor, Simpliv Learning is simplifying skills-centric online education for all, true to its unique name.
ADVERTISEMENT
Removing Barriers to Learning
"Our elders often say, learning has no limits, and hence no boundaries," shares Manzoor, as he talks about his heartfelt venture. "Simpliv Learning is helping get rid of these constraints once and for all through an inclusive approach, thus bringing learning to any person who wants to learn, no matter what they pick."
This is why Simpliv Learning, headquartered in Fremont, California, USA, has been moulding its services and perks to ensure the best learning experience which can truly maximize the potential of learners. A wide assortment of online professional courses spanning management, technology, life sciences, and other subjects of interest are on offer, and expert instructors have been empaneled for each field, allowing learners to interact with them freely whenever they want to.
"The idea has always been to be education's partner in change. Helping curious learners, educators and institutions thrive in today's ever-changing and competitive environment is what drives us at Simpliv Learning every day," Manzoor continues. The platform appreciates the impact a dynamic setup can have on the learner's mind, and how constantly reinventing the educational landscape is the only way to accomplish quality education. This is why Simpliv collaborates every now and then with players from the global education community in the form of expert trained instructors and innovative technologies.
The Vision behind the Venture
With over fifteen years of experience across various verticals, Simpliv LLCFounder and ManagingDirector Shahanshah Manzoor always considered himself a strong proponent of the philosophy – Education for All. In the light of rampant digitization and availability of cheap, faster internet, Manzoor envisioned the realization of this noble dream of his through a one-of-its-kind platform that could offer professionally designed learning solutions on a budget.
Thus, Simpliv was born with the intention of being able to fill those gaps that had been left unattended to for a long time in professional fields such as IT, Marketing, Business Development, and much more. On this journey, Simpliv aims to assume the role of a student, professional and expert-centric hub of learning catering to millions of users across the globe.
"When I started my career as a software professional in a tech-based business enterprise, that is when I realized the significance of quality learning resources, which we lacked at that time. With time, this need has grown exponentially, and the population needs greater exposure to skills and training in their respective fields," Manzoor remarks. Today, he is leading a skilled team of over 100+ industry experts spread across three separate business entities serving a wide range of elite clientele, and catering to more than 5500+ courses across 180+ categories.
"Come to think of it, and education is one true empowerment an individual can be blessed with. Quality education is no less than a fundamental right today, and digital experiences are the present and the future. What we are doing at Simpliv Learning is simply bringing the two basics together to give this conventional industry a new face, based on inclusive principles of equal treatment for all and the universality of learnings."