Sunil ydv SS, an Alwar-based entrepreneur, enlightened people through his Telegram channel under such catastrophic conditions. He continuously posts about real-life challenges, provides attention to important and helpful facts, and constantly gives hope to fellow citizens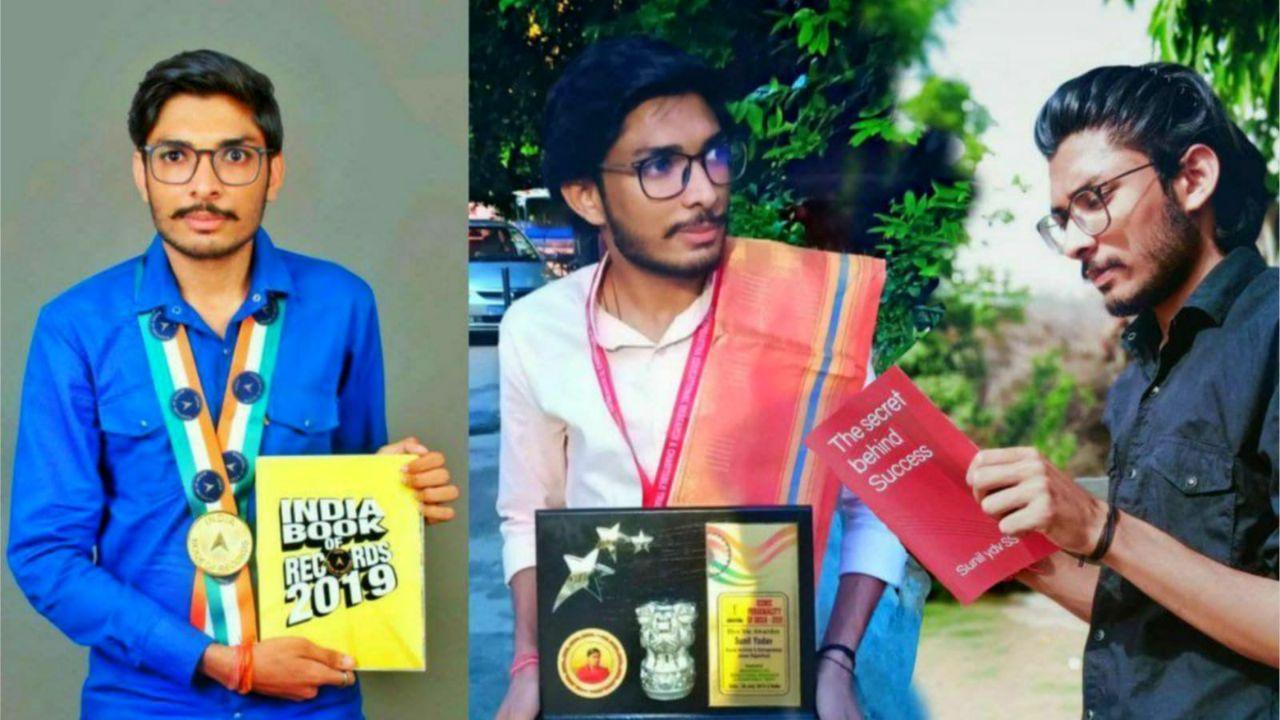 Sunil ydv SS
Even though the Covid-19 pandemic is on a down-low, it has already robbed people of happiness, income, and basic needs. Under these dire times, remaining self-motivated and persistent becomes challenging, especially for the unemployed Indians. The struggle is managing daily needs has become an issue even for the middle class. As everything is resuming back to normal, people are finding it hard to cope with their loss.
Sunil ydv SS, an Alwar-based entrepreneur, enlightened people through his Telegram channel under such catastrophic conditions. He continuously posts about real-life challenges, provides attention to important and helpful facts, and constantly gives hope to fellow citizens. His posts on the Telegram channel SS Motivation are both in English and Hindi mediums. Moreover, the office of Nirmala Sitaraman, RK, Piyush Goyal, and other 150 delegates have started following the youth icon on his Twitter handle, including Narendra Modi, our honourable Prime Minister and Amit Shah, Union Home Minister.
Sunil is an entrepreneur and founder of SS Motivation that received more than 127 million views in 2019. It was the highest viewership obtained by any Telegram channel in the year. SS Motivation Telegram channel is a subsidiary of MotivationbySS Pvt. Ltd., with a primary office in Alwar, Rajasthan and a secondary workstation in Delhi, the national capital of India. Besides this, Sunil is also a social activist, author, Karamveer Chakra awardee, and World Record Holder. 
In 2019, he graciously received more than thirty rewards for his consistent contributions to Indian societies. However, his lifetime achievement happened at the 2019 ReX ConcLIVE, IIT, Delhi. International Confederation of NGO (iCONGO) and UN's Global Fellowship Award gave him the prestigious "Karmaveer Chakra Award." This award recognizes people that have made exceptional contributions to society. In addition to this, Sunil even received prestigious recognition through the Iconic Personality of India, Rastra Prerna, Humanitarian Excellence, and Incredible Indian Icon awards in the same year. 
As mentioned before, Sunil has made numerous and consistent contributions. One of them also includes his pocketbook "The Secret Behind Success," available on Amazon. The book entails details about a young boy from Alwar, Rajasthan, struggling to help the nearby societies and reach out to the country's different regions and even outside of it. Sunil has always been a helpful and selfless person. His inherent drive to help people escape everyday problems makes him kind, courteous, and humble. 
SS Motivation is an organisation founded by Sunil ydv SS based in Alwar, Rajasthan. SS Motivation is a Subsidiary of Motivationbyss Private Limited. SS Motivation is a media company.
Even though the channel SS Motivation has enabled people to transform their lives, Sunil still believes that it has the scope to reach out to the masses, i.e., billions of people in the coming years. He makes bilingual contributions in images, quotes, Shayari's, etc., to reach various cultures. Moreover, the crusade of Sunil ydv SS is just beginning to take its shape. He wants to help anyone in need through social media or in person. Therefore, he is working along with more than 50 MLAs to provide any form of assistance, including Swach Bharat Abhiyaan.